The bridge over the Le Sueur River on 589th Avenue southeast of Mankato has plenty of rust on its girders.
Fewer than 700 people travel over that bridge — for work, for home, for the nearby Javens Family Vineyard & Winery — on any given day. Yet it's in such poor condition the state of Minnesota has identified it as structurally deficient. Built in 1959, the bridge will cost about $2 million in state and federal funding to replace next year.
It's one of more than 900 structurally deficient bridges in the eyes of the state, out of more than 15,000 bridges. While Blue Earth County is set to fix the bridge, thousands of projects just like it are demanding attention and state infrastructure dollars.
"We certainly need additional infrastructure funding to maintain and improve what we have," said Blue Earth County Public Works Director Ryan Thilges.
Lawmakers sift through billions of dollars in infrastructure requests each year to fix or replace aging public works. While the Minnesota Legislature puts together some sort of infrastructure bill almost annually — smaller proposals in odd-numbered years, large public works bills in even-numbered years — civil engineers and local government officials say the state needs to spend much more to keep things in shape.
In the south-central part of the state, infrastructure needs will total billions of dollars during the next 20 years, tens of billions for all of Minnesota. The state will likely need more than $70 billion over the next two decades to keep up with deferred maintenance and priority projects in roads, bridges, wastewater treatment plants, water and sewer systems, transit, airports, dams, college and university buildings, state-owned facilities and more, according to state and federal estimates.
A Free Press analysis found lawmakers would have to spend $4.1 billion on infrastructure this year to keep up with state and federal recommendations on those areas alone, ignoring other issues such as housing and local government requests.
Repair bill
Civil engineers, state officials and lawmakers alike agree infrastructure costs are complex to calculate and even more difficult to track. While the state spends hundreds of millions of dollars each year to fix public construction, many more projects are waiting for their turn in the funding spotlight.
Minnesota needs about $39 billion over the next 20 years to keep up with state roads, according to the Minnesota State Highway Investment Plan released in 2017. The state's on track to provide a little more than $21 billion in funding, leaving a $17.7 billion funding gap.
State bridges will need about $5 billion in funding during that same time period to keep up with recommendations.
The Association of Minnesota Counties released estimates in March that showed Minnesota would need to spend $27 billion over the next 25 years — about $1.084 billion annually — to keep up with local projects.
While roads and bridges make up a large portion of the state's infrastructure needs, other key infrastructure areas need more money.
Minnesota needs more than $12.5 billion to keep up with water infrastructure — drinking water and wastewater systems — over the next 20 years, according to state and federal estimates.
The state's airports need an estimated $266 million in annual funding.
Minnesota's dams need $114 million over a 20 year-period to address decaying concrete and other needs.
Transit needs total an estimated $5 billion during that time.
State-owned facilities have close to $1.6 billion in deferred maintenance.
The University of Minnesota system has a similar amount, while the Minnesota State system has close to $1 billion in maintenance needs.
The U of M and Minnesota State systems have an estimated $5.4 billion in project needs combined over the next 10 years, while state agencies report an estimated need of $2.8 billion during that same period.
Those estimates include many local needs.
Minnesota State University has $82 million in deferred maintenance, including about $25 million in planned requests over the next seven years. That also includes $700,000 in emergency roof repairs to Armstrong Hall. The university is in the early stages of planning a large-scale demolition of the building with plans to build another at two-thirds the size. More than that, the university accounts for a large part of the Minnesota State system.
"We're about 10 percent of the system, give or take, depending on whether you're talking square feet or whether you're talking enrollment or allocation," said Rick Straka, MSU's vice president of finance and administration.
If all goes well, the Armstrong Hall project could be done in as soon as six years for about $95 million, which includes renovating other buildings around campus to make up for lost space. University officials say the project addresses ongoing building issues, creates a new facility up to current construction codes that would meet student needs and be cheaper to maintain in the long run than the current 55-year-old building.
This year, the St. Peter-based Minnesota Sex Offender Program is still seeking more than $18 million for a renovation project that could add 50 beds and create more space for community transition programming for offenders. And the city of Mankato is looking for $7 million for a Minnesota River water quality project that could save local taxpayers millions in future wastewater treatment plant upgrades.
That's not counting other requests from nearby communities, from Vernon Center's $2 million request for a new wastewater treatment facility to a $6.1 million request from Wells for lime softening at its treatment plant.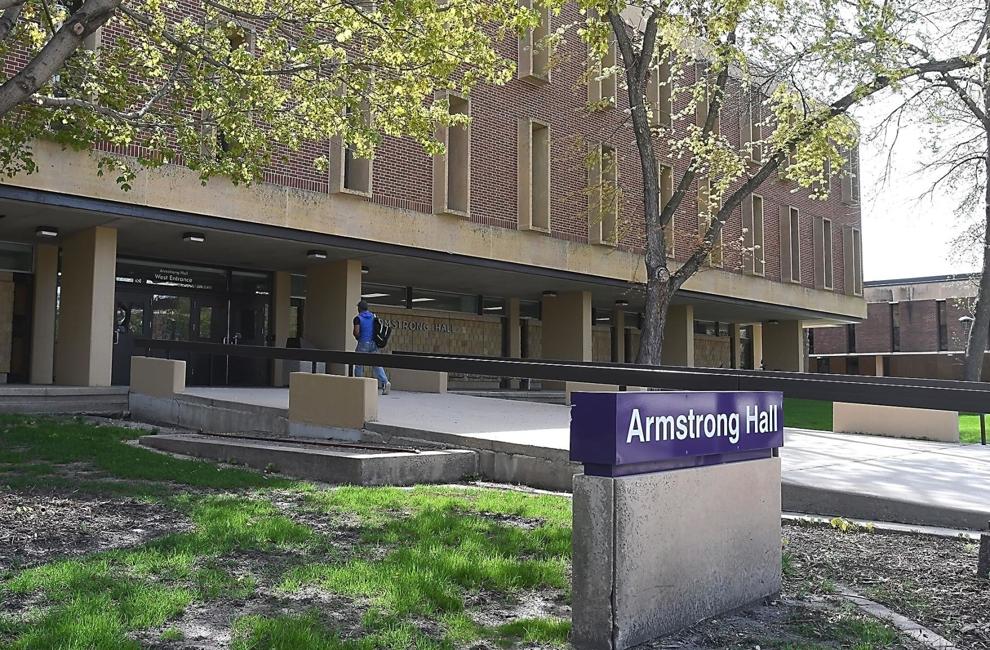 Engineering a solution
Those estimates only paint part of the infrastructure picture, however. Any project that isn't funded likely increases in cost due to inflation, while some needs are under-reported.
Infrastructure can get more complex from there. In a report released in January, legislative auditors found Minnesota may not have an accurate cost estimate of its wastewater treatment needs.
There's a variety of reasons for this: Some communities may take care of their needs in small projects using other funding sources, while other communities may not report their needs for other reasons. Other communities may not know what their needs are given the Minnesota Pollution Control Agency has changed its water quality standards in recent years. And some may not have an accurate project estimate since communities aren't required to use consulting engineers before they submit a project to the state's Wastewater Infrastructure Needs Survey.
Experts say it's difficult to accurately track infrastructure costs across the board given the state's many reports and variables. They agree on one thing, though: The state's infrastructure needs are growing.
"The funding is one part of it, but we're looking at it from the age of infrastructure," said Jason Staebell, a civil engineer with Hennepin County. "A lot of it was built more than 50 years ago and it's getting toward the end of its design life."
Staebell is the president of the Minnesota chapter of the American Society of Civil Engineers. He and other engineers examined and compiled information on the state's public works over an 18-month period, which culminated in Minnesota's first infrastructure report card last fall. State officials have cited the report, which gave Minnesota's roads a "D+," as a major reason why lawmakers need to approve more infrastructure funding.
The ASCE found Minnesota's infrastructure is in fair condition but requires more attention to prevent it from becoming much worse. Engineers such as Staebell recommend longterm sustainable funding across the board, as well as better ways to publicly follow infrastructure spending and needs.
"It's hard to even find how that stuff is tracked," Staebell said.
How much is enough?
State agencies and offices keep lists and reports of various infrastructure needs, but there's no centralized location to track all things infrastructure. Budget Commissioner Myron Frans expressed interest in developing such a list in April, in part because he and Gov. Tim Walz are advocating for a large-scale infrastructure bill this year.
Under Minnesota's debt capacity rules, lawmakers could approve more $3 billion in borrowing this year, which is one of the more common ways to fund infrastructure projects. Walz has proposed a $1.3 billion infrastructure bill, while House Democrats have proposed a $1.5 billion bill.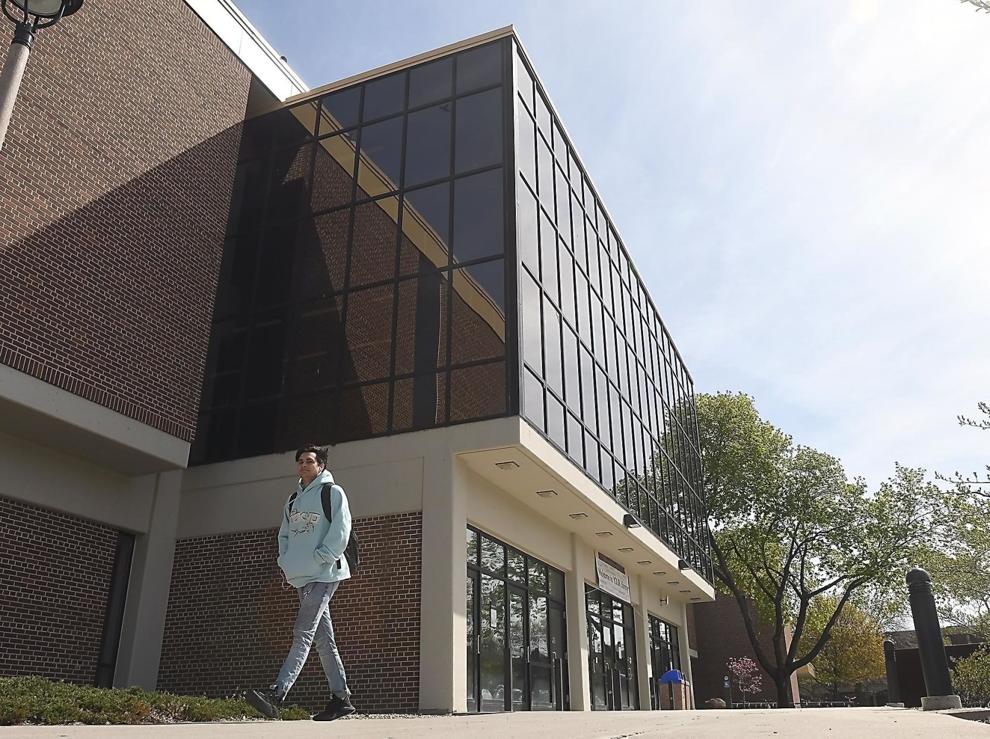 Frans argues the state needs to at least fund more deferred maintenance to keep its good standing with credit rating agencies.
"At high enough levels, deferred maintenance is a credit concern," he said.
Republican lawmakers are concerned as well — over how much the state can afford to spend. Lawmakers already passed a $98 million bonding bill this year to stem issues with a 2018 bill that used similar appropriations from the Legislative Citizen Commission on Minnesota Resources to pay for some infrastructure projects. The GOP-controlled Senate refused to put forth an infrastructure proposal this session as they believe a large-scale bill should be considered next year.
Minnesota receives federal funding for certain infrastructure projects — the 589th Avenue bridge project is partially paid for in federal dollars — but federal funding hasn't kept up with ongoing infrastructure maintenance. The last time Congress authorized a gas tax increase to pay for roads and bridges was in 1993, and lawmakers haven't devoted much time to infrastructure in the ensuing decades.
That could change soon, as President Donald Trump and House Democratic leaders reached a tentative agreement on a $2 trillion infrastructure spending package two weeks ago. Yet federal officials have yet to work out the finer details and it's unknown when or how that money would be available for Minnesota.
While Democrats and Republicans agree lawmakers likely need to spend more money on certain areas such as transportation infrastructure, they differ on most everything else from where to get the money to how projects are prioritized.
"There's lots of things you'd like to do, there's some things you need to do and there's some things you have to do now," said Rep. Paul Torkelson, R-Hanska.
Torkelson, the ranking Republican on the House Transportation Committee, is a former chair of the House Capital Investment Committee, which examines infrastructure needs. He said he's cautious about infrastructure need estimates as state and federal recommendations don't always differentiate between maintenance and new projects that could be addressed with cheaper solutions. And those estimates come from sources that may be biased.
"Generally, those numbers come from people who want to do more work," Torkelson said.
Walz dismisses Republican efforts to hold off on a large-scale public works bill as a political stunt rather than responsible governance. The Mankato Democrat has pushed for various costly infrastructure proposals, including a 20-cent-per-gallon gas tax, but has met with resistance from Senate GOP leaders who say the state can get by with what it has.
Walz and Democrats disagree, saying the need for more infrastructure is clear.
"The only reason you wouldn't bond this year then is a political talking point," he said.
The governor acknowledged it will likely be difficult for Minnesota to keep up with its infrastructure needs, but he believes the state needs to be proactive now before public works age, decay and become even more expensive.
"We're at a very close tipping point here where things are going to get worse relatively quickly," Walz said.