Sue Kuster didn't have high hopes when Parker, the golden retriever, arrived at The Pillars of Mankato.
Her mother, Marjorie Pratten, 91, a resident of the senior community's memory care unit, never was a dog person.
But Parker quickly won over Pratten, much to Kuster's surprise.
"Her face just lights up when she sees him," Kuster said about The Pillars' first four-legged resident.
Pratten has dementia and struggled to adjust to moving to the Pillars last spring, especially when Kuster could not visit because of the pandemic. Then staff started bringing Parker to Pratten's room when she was having a bad day.
"He just calms her right down," Kuster said.
Parker came to The Pillars of Mankato in December on his first birthday. He was raised by a breeder to live at a senior home.
He has quickly become a cherished member of The Pillars family, staff say.
All of the senior communities operated by Ebenezer are getting a resident dog, said Stacy Wihlm, executive director of the Mankato facility.
Company officials were touring another facility and noticed the morale boost its live-in tail-wagger brought to residents and staff, Wihlm said.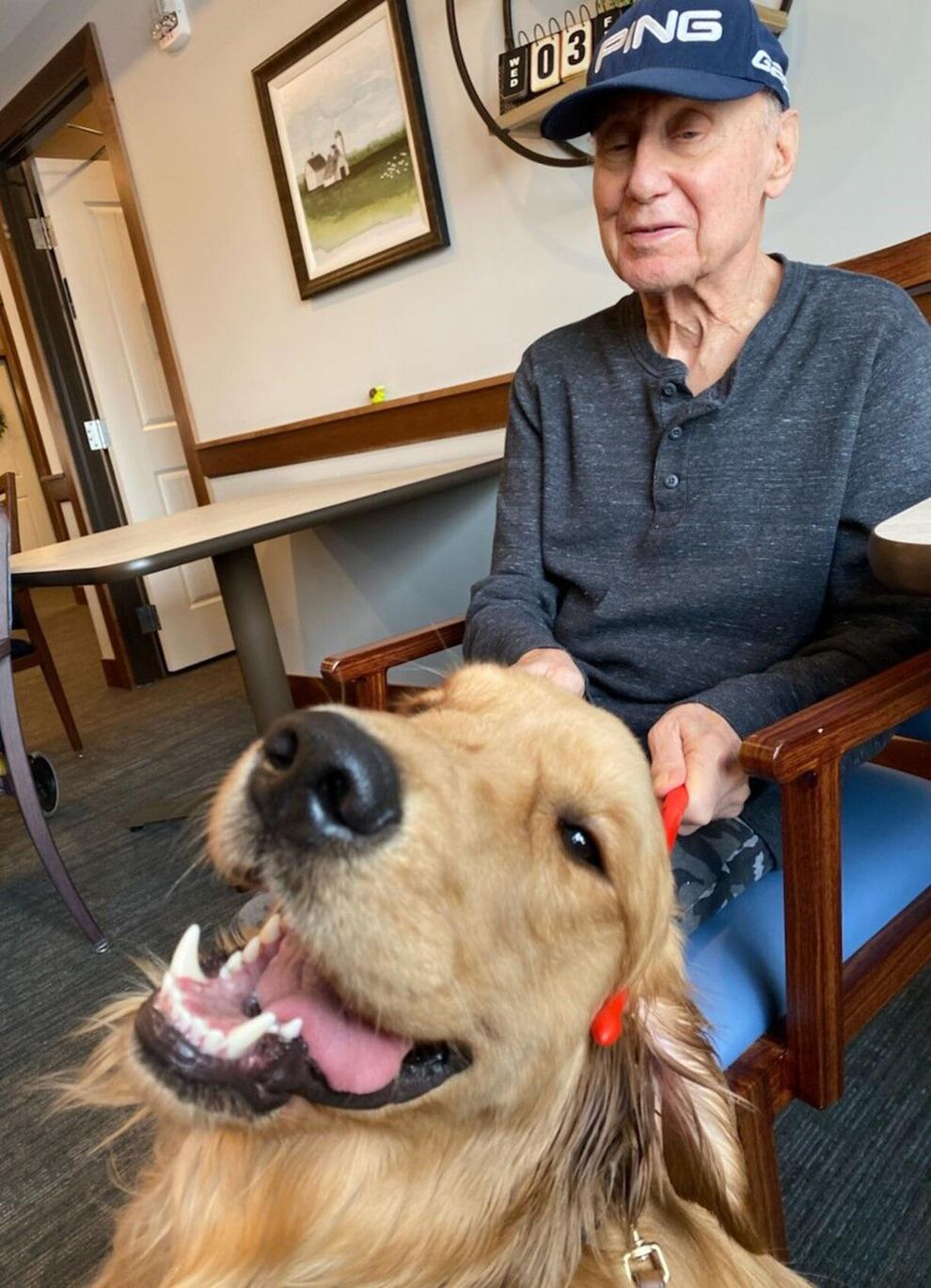 Parker already is giving The Pillars that same boost, said Kuster, Wihlm and Brittney Sheeran, manager of the Dimensions memory care unit.
"I've seen him completely turn people's day around," Sheeran said.
Parker spends most of his time in the Dimensions wing visiting residents and attending group activities.
Sometimes he is on a leash with a staff member. Other times he gets to roam from person to person giving and collecting affection.
Parker also pays visits to the independent and assisted living portions of the building. He attends occasional group activities, and residents can request to take him on a walk or bring him back to their apartment for a visit.
Some of the residents help care for Parker, including Buck Johnson. He gets some extra time with Parker while keeping him handsome after Johnson's family bought a grooming brush for Parker.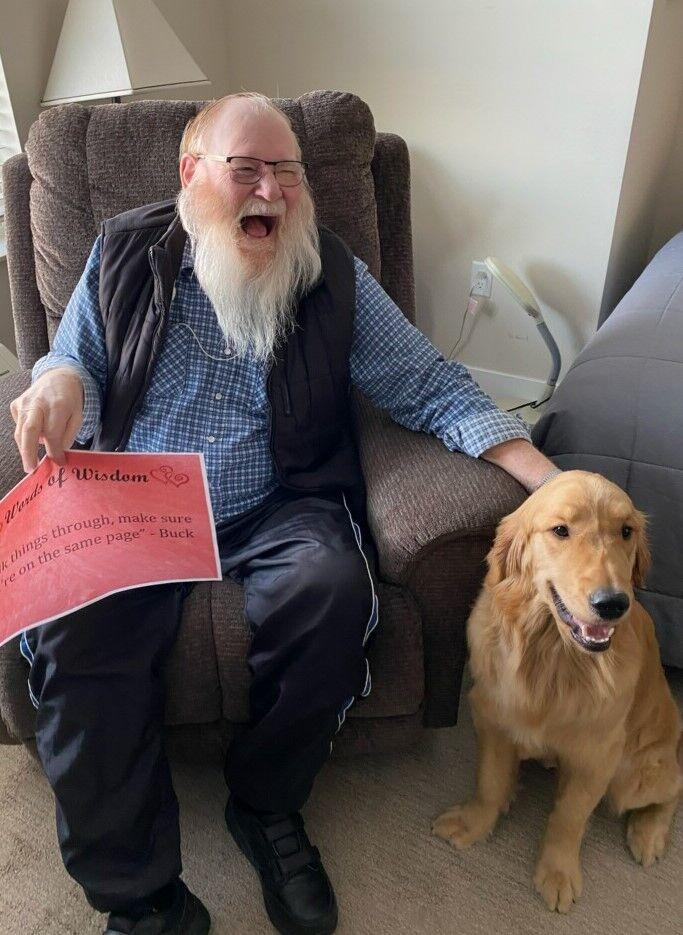 At the end of his busy days, Parker has his own dedicated quiet space to sleep each night.
For many residents who had pets before moving to a senior setting, Sheeran said Parker brings back positive memories.
"Many residents feel more at home with him here," she said.
The staff has noticed Parker has a sixth sense for which residents are not dog people, and he gives them their space.
He also has an instinct for recognizing when residents are having a bad day and in need of some extra cheer.
"He just knows who needs him and who will give him love," Sheeran said.