S.S. Boutique is closing its thrift store but will continue selling donated clothes online and giving clothes to people in need.
The Mankato nonprofit opened a clothing thrift store in early 2020 in the Village East Center at Hoffman Road and South Victory Drive. It provided locals another low-cost clothing option while net proceeds helped fund the organization's primary mission of supplying free clothing and outerwear upon request to the most disadvantaged.
S.S. Boutique's leaders have now decided to save on overhead costs by moving its thrift sales online and its donation collection and distribution site to a new location.
"We're not closing. We're just switching it up a little bit," said S.S. Boutique founder Brianna Anderson.
The in-person store is closing Wednesday. All items are now selling for 50 cents, or a paper grocery bag can be filled for $5.
The nonprofit is moving its operations to a portion of the SS. Peter and Paul Catholic Church's Fitzgerald building off of Fifth Street.
They will launch an eBay store this winter and also sell items on Facebook. Buyers can pay to have purchases shipped, will be able to pick them up from S.S. Boutique's new downtown location, or drop-off to customers' homes within the Mankato vicinity may be arranged, Anderson said.
Follow www.facebook.com/ssboutiquemn for notice of the online sales launch.
The organization will need some help moving after the storefront closes next week. Opportunities to volunteer and other updates also will be posted on the organization's Facebook page.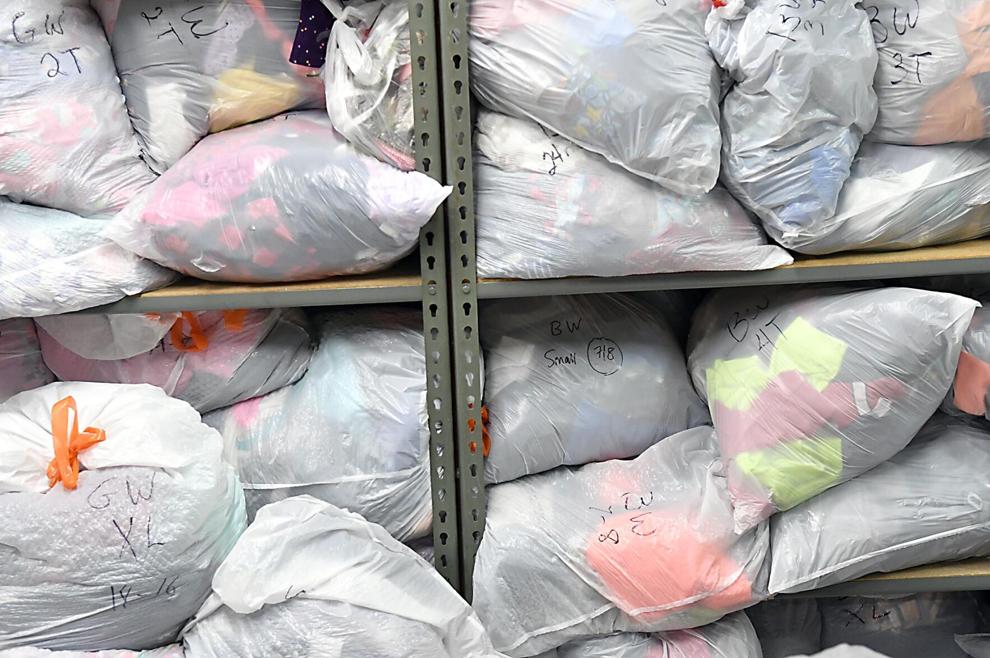 The nonprofit will take a break from receiving clothing donations but will resume collecting after it gets moved into its new site. Clothing for men and older children and winter gear are most needed.
"The focus is and always has been keeping people who need it in clothing. So we're going to still need your donations," said co-director Jaime Spaid.
S.S. Boutique's leaders said they will continue to meet growing requests to provide free clothing.
The organization works with schools, the Mayo Clinic Health System hospital and other organizations that submit requests on behalf of students and clients. S.S. Boutique staff and volunteers look through their inventory of donated items to fulfill the submitted lists of needed items.
The number of requests have been on the rise in recent months. They now serve about 10 people a day, according to Anderson.
"We've never been this busy," she said, adding she's not sure what's driving the increased demand.
S.S. Boutique is getting some help from the Andreas Foundation. It recently received a $20,000 grant to help with ongoing operations.