MANKATO — Nicole Wood fought back tears as she walked through the former Charley's restaurant in Mankato, pointing out the shattered TV on the floor, the cooler doors ripped off, broken furniture strewn about, the room where the missing computer equipment and newly arrived liquor were stored.
"It's just heartbreaking," said Wood, daughter of the late Charles Sadaka who opened Charley's atop the Madison Avenue hill in 1987 and built it into a popular spot with a dedicated following.
Wood and her youngest brother, Charles Jr. "C.J.," with help from Charles' brother Tony, were ready to reopen the restaurant in a couple of weeks with a new name and look. But early Monday morning a thief or thieves broke in through a ceiling panel, stealing a variety of items and vandalizing the nearly renovated restaurant.
"Everything's on backorder now — it'll be two months or more," Tony Sadaka said of the replacement equipment and supplies the restaurant needs.
He suspects the thief or thieves knew the inside of the building fairly well. Entrance was gained by pushing a file cabinet and other items against the wall in the back parking lot to create stairs to gain access to the roof. A ceiling panel that goes down into the kitchen was then opened. The burglar or burglars then opened a rear door to carry out items.
"They had to be in here an hour or two," Sadaka said.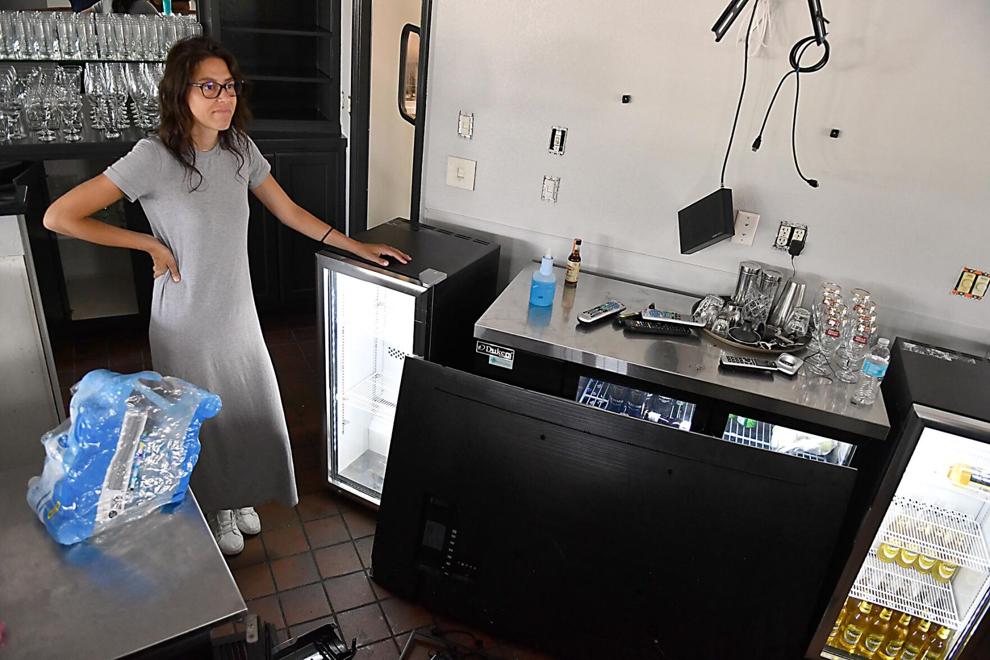 The newly installed beer taps on the bar were unscrewed and detached. Two 75-inch TVs were taken and a third was apparently dropped and destroyed. The door on a small room was kicked in where a new computer system and shelves full of recently delivered liquor were stolen.
"We're still figuring out what's all gone," Wood said.
The restaurant didn't yet have a security system or cameras installed as they have been on backorder because of a computer chip shortage due to the pandemic.
Sadaka said security camera footage from a bank across the street showed a flash of light, possibly a flashlight, on the roof of Charley's at about 1:30 a.m. Monday.
A gas station next to the restaurant and with a view of the back parking lot of the restaurant closed this spring, giving the burglar or burglars more protection from detection.
While a damage and theft estimate isn't yet available, Sadaka guessed it could be around $40,000.
Wood, who discovered the break-in Monday morning, said her insurance agent stopped in that day. But because the restaurant is a new business with a new insurance policy, she isn't yet sure if the policy will cover the potential lost income she and her brother C.J. would have taken in if they'd opened Aug. 1 as planned.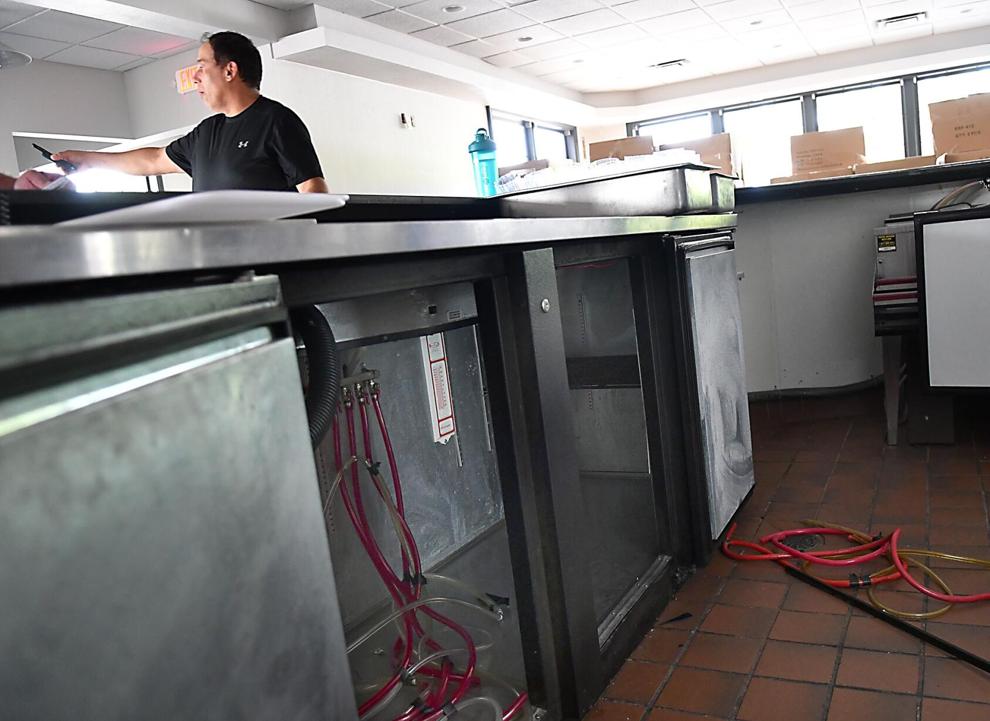 Sadaka said that he and his late brother and family members ran the restaurant since 1987 and never had a burglary before.
A new chapter
Wood and C.J. plan to return the popular restaurant to what it was when their dad ran it, with a new menu, fresh look and new name.
It will be called Madison and Swiss after the names of the two streets it is on.
"In San Diego it's popular if you're on a corner to name it for the corner," Wood said.
Wood moved to California in 2008 after graduating from high school, went to college and then worked for a major restaurant company there for the past 10 years.
Her brother C.J. was the head sous chef at the popular Butcher & the Boar restaurant in the Twin Cities. He then opened a new Butcher & the Boar restaurant for them in Charleston, South Carolina, and ran that for the past three years. Butcher & the Boar closed in September and was purchased by another restaurant group.
When Charley's closed, Wood and C.J. decided it was the right time to return to Mankato and resurrect the family business.
"It will be more of a restaurant like my dad had rather than more of a bar like it has been recently," Wood said.
C.J. has been doing the menu for the new restaurant. "He specializes in meats, so that will be a focus," Wood said. And they have kept or added a number of American and pasta items on the new menu.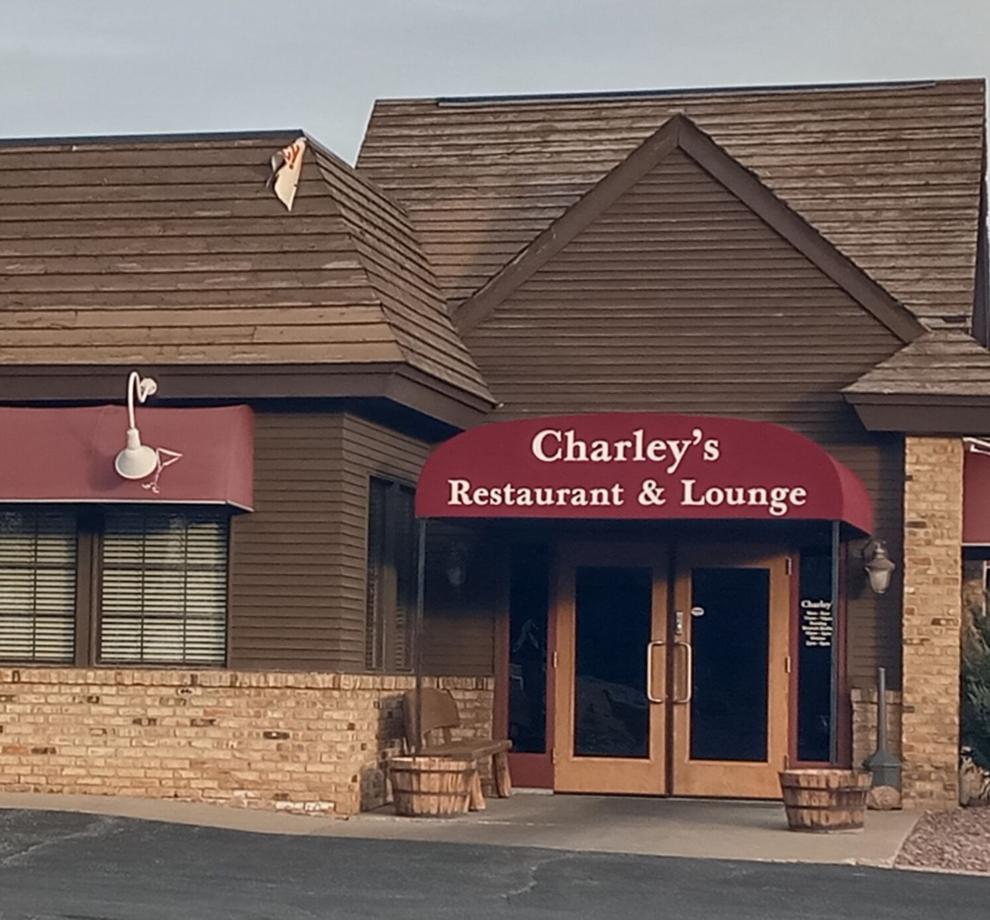 The restaurant was opened by Charles Sadaka in 1987. He came to the United States in 1973 from Lebanon, joining his uncle's family — Cub and Shirlee Ferris — in Mankato, going to college and beginning in the restaurant business.
In 2005 a fire destroyed the interior of Charley's Restaurant, but the family quickly rebuilt it and reopened.
Sadaka, who died of cancer at age 61 in 2015, had a strong work ethic and a big personality that drew a faithful following to Charley's. His son Pierre Sadaka then took over operations of the restaurant.
Pierre, who had run-ins with the law, including opening Charley's illegally during the pandemic-related state shutdown of indoor dining, closed the business early this year and isn't involved in the current ownership.
While Wood is emotional about the burglary and the uncertainty of when she'll be able to reopen her dad's restaurant, her uncle Tony has tried to keep things in perspective as he comforts her.
"I told her, what sucks is when we lost Charley. This you can rebuild and reopen."