MANKATO — Public speakers at Monday's Mankato School Board meeting will need to limit their comments to issues on the board's agenda and not address any board members or district staff individually.
Audience members also can no longer applaud or holler, and any such crowd "outburst" may result in the board terminating the night's open forum session, School Board Chair Jodi Sapp announced earlier this month.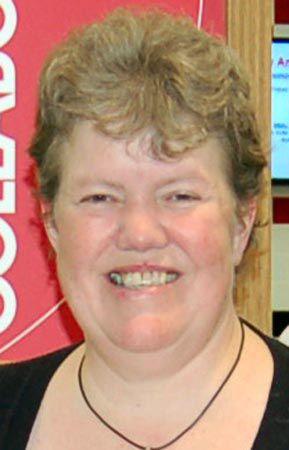 Mankato's school overseers are among some school boards in Minnesota and beyond changing public forum guidelines as people are showing up in record numbers to speak, predominately about masks and other pandemic safety requirements and what schools teach about race and racism.
The changes that go into effect Monday in Mankato, as well as ongoing requirements that speakers publicly share their address, is drawing criticism from conservative national media.
Sapp said she's not backing down after receiving threatening messages and calls to resign from across the country. New restrictions are needed to restore civility and allow the board to do its regular work, she said.
The board chair said she and her board colleagues welcome public input — during meetings and by contacting them via email or phone any time. But in recent months Sapp said some people have been using the public forums for "political grandstanding" and "bullying" behavior, some of which has been directed at individual board members and district administrators.
"I tried to be patient and kind, but it wasn't working," she said. "We don't want to limit free speech, but people need to show a little decorum."
Sapp said the lengthy public forums, which have lasted up to nearly two hours, also have been distracting from the board's other work.
The School Board discussed the issue at a recent workshop meeting, Sapp said, and she consulted with the district's superintendent and the Minnesota School Boards Association before deciding to add the new rules.
School boards and other public bodies are not required to open up their meetings to public comment in Minnesota, but at least the vast majority do so. There also are no state requirements for how boards conduct their forums.
Minnesota School Boards Association Executive Director Kirk Schneidawind said school board members across the state are struggling to find the right balance between allowing citizens to speak and giving themselves adequate time to continue to do their work.
One suggestion Schneidawind is giving to board members is they should announce during board meetings other ways citizens can contact their elected leaders and welcome citizens to share their opinions via those avenues.
Schneidawind said he is not aware of any school boards suspending their public comment periods, though some boards have changed their procedures.
The New Ulm School Board typically limits its public forum to agenda items but on Thursday decided to allow people to speak on other issues. The forum was at the end of the board meeting, was limited to 30 minutes and each speaker was limited to two minutes, according to the New Ulm Journal.
Instead of a public comment period during its meetings, the Orono and Rosemount-Apple Valley-Eagan school boards have started holding "listening sessions" before their meetings.
In Orono, up to 10 people can speak, with priority given to district parents, students, staff and residents who haven't already recently spoken, according to the Laker Pioneer newspaper.
Rosemount-Apple Valley-Eagan is holding sessions at different schools and only students, parents, employees and property owners in the district may speak, according to the Sun Thisweek newspaper.
Sapp said she had heard no feedback about her changes, announced Oct. 18, until after they were publicized by Alpha News and Fox News last week. In the past few days she's received hundreds of calls and messages and notified the Blue Earth County Sheriff's Office because some of the messages were threatening.
Along with the new requirements, the conservative media stories noted a longstanding requirement that speakers give their name and street address.
At the last board meeting, a speaker did not want to provide his address out of fear his home would be vandalized. Sapp told the man he could not speak if he did not give an address. The same man had been allowed to speak at some past board meetings without giving his full address.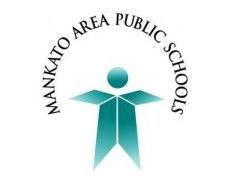 An address has been requested for as long as she's been on the board, Sapp said. While there have been a few speakers in past meetings who have slipped through without giving their address, the board chair said she is trying to more consistently enforce all of the open forum requirements.
Board members find it helpful to know whether a speaker resides within the district, Sapp said.
The board chair said she's never heard concern about the address requirement before. She is open to discussing with her board colleagues discontinuing it.
Many other school boards and city councils ask citizens to provide their address. The Minnesota School Boards Association model policy governing board forums recommend speakers provide their address.
The Mankato School Board's policy mirrors the model policy nearly word for word. It also states that "personal attacks by anyone addressing the School Board are unacceptable" and that the board "reserves the right to impose such other limitations and restrictions as necessary."
Sapp acknowledged she has received calls to resign but does not know if any came from district residents.
An unprecedented number of school board members have resigned across Minnesota over the last year, at least a few citing public hostility as a factor.
Sapp said she has no plans to step down and none of her board colleagues said they have thought about it either.
"I got into this to do public service," she said. "I am not going to run away from it. That's not what I do."