MANKATO — Mankato Area Public Schools officials are considering making quarantining mandatory again and hiring more teachers to facilitate distance learning for quarantined students.
Quarantines following a close contact with someone who had COVID-19 was made voluntary this fall. With cases on the rise, district administrators told the School Board Tuesday they might require quarantining again for unvaccinated students.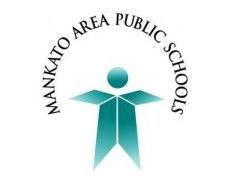 No timeline for a decision has been decided. The requirement would not go into effect until after the new year.
Supt. Paul Peterson said the majority of families are currently not heeding the recommendation to quarantine.
"Unfortunately more students than not are not staying home," he said. "And that is not helping us slow the spread of COVID."
Director of Facilities and Safety Scott Hogen said the local health officials who are advising the district on pandemic decisions are asking for the quarantine requirement.
"They are just overwhelmed," he said. "Our health system is stretched pretty thin right now.
If a quarantine requirement is reinstated, students wouldn't have to stay home as long as they did last year. Instead of 10 days, students and will be permitted to return to school after seven days if they get a saliva COVID-19 test and the test is negative. Free saliva tests are available in school offices.
The district would establish an online learning program the students who are out on quarantine or have COVID-19. Additional teachers would be hired and would be dedicated to supporting students online, Peterson said.
The district also is planning to give rapid tests to students and staff who become sick at school and require them to test negative twice before returning to their building.
The state is providing the district with free tests. If a person shows any symptoms that could be COVID-19, they will be sent home with two nasal tests that provide prompt results. They can return after both tests, taken at least a day apart, come back negative.
There aren't enough of the rapid tests to provide to students who have been exposed but are not showing symptoms. Those students will be required to take a test that takes longer to receive results.
The proposals came after board members heard data about cases numbers and vaccination rates.
The district had 139 students and staff with COVID-19 last week — a new peak.
"These last several weeks our numbers have been running extremely high," Hogen said.
A little under half of the district's students are now vaccinated. The rates are at 28% at the elementary schools, 52% at the middle schools and 64% at high schools.