The Free Press
MANKATO — The CityArt Walking Sculpture Tour Awards have been announced, including the selection that will stay permanently in the City Center.
The Jurors' Purchase Award winning sculpture is We Can Do It by artists Lee Leuning and Sherri Treeby. The sculpture will be purchased by the CityArt program and installed permanently. Each year the sculpture purchased by CityArt is installed in either Mankato or North Mankato. We Can Do It will be installed in Mankato's City Center.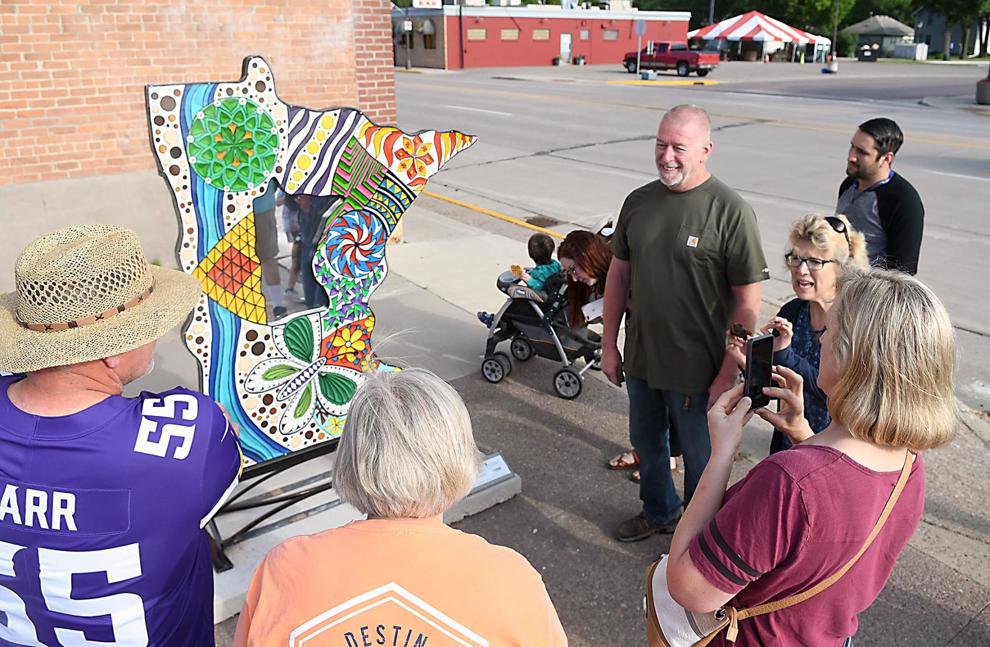 This year's Best of Show honors go to People's Choice — Martin Leenhouts' You; Best in Show Bronze — Kimber Fieberger's H.D; and Best in Show Other Materials — Ryan and James Pedersen's Flowing.
This was the first year that Leenhouts, of Garden City, entered the Sculpture Tour. He owns a chip carving business and operates the Red Barn Retreats.
The Sculpture Tour is a joint effort of Twin Rivers Council for the Arts and the City Center Partnership.
Plans are currently being made for the installation of the 2021 Walking Sculpture Tour, which will celebrate the program's 10th anniversary. Installation weekend is set for May 21-22 and will include a variety of community events to commemorate the program's anniversary (in accordance with COVID-19 health and safety considerations and regulations). The current sculptures will be removed in April.