LE CENTER — A sex offender will live in Le Center after he is released from civil commitment next month.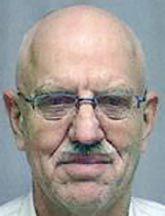 Robert Loren Trosen, 70, is moving to Le Center on or around Feb. 12, the Le Center Police Department announced on Wednesday. Trosen has been classified as a Level 2 predatory offender.
Trosen has two felony convictions for criminal sexual conduct: in 1984 in Hennepin County and in 2000 in Kanabec County.
He had sexual contact with three juvenile girls, according to the Police Department announcement.
Trosen did not know one of the girls. He befriended and assaulted her while she was unsupervised in a public space.
He gained access to his other two victims "by befriending their caregivers and exploiting unmonitored contact," the announcement said.
Trosen was civilly committed as a sexually dangerous person and a sexual psychopathic personality in 2004, according to court records. He is at a Minnesota Sex Offender Program facility.
A state review panel comprised of three judges recently approved Trosen's petition for conditional release to an adult foster care home.
A court-appointed examiner found Trosen was at "average risk to reoffend" and he should be placed into a foster care setting due to "borderline intellectual functioning" and other "mental health needs," according to court documents.
It's not clear where within Le Center Trosen will reside. Police Chief Robert Pfarr said he is not allowed to share an address publicly. Authorities are permitted to share a vicinity, but Pfarr said doing so in his small town would identify his residence to many locals.
Trosen will be under 24-hour supervision of foster care staff as well as supervision of a Department of Corrections probation agent and a Department of Human Services reintegration agent, according to a court document ordering his release.
"Together this will provide sufficient external controls and structure to enable Mr. Trosen to maintain his treatment gains and sufficiently protect the public safety," the order said.