MANKATO — Old Town's most towering structure will be getting a face lift.
The Twin Rivers Council for the Arts and City Center Partnership came to an agreement with Ardent Mills this week to bring in an artist to paint a mural on the company's flour silos. Details on the project, which won't begin for about a year, were made public at Twin Rivers' annual fundraiser Friday evening.
Noelle Lawton, executive director at the arts council, said she was thrilled to announce it after years of discussions with the company.
"It's just going to enhance our community," she said. "It's going to make it even more a place people want to be."
The Australian artist, Guido van Helten, paints murals on larger-than-life canvasses around the globe. Lately he's focused on silo murals, painting one in Faulkton, South Dakota, earlier this year. He is to begin another in Fort Dodge, Iowa, in the coming weeks.
Mankato will be next in line for what he described as a photo and mural series on Midwestern life.
"Through each place I'm doing a lot of cultural research and learning about the Midwest and also in a larger sense the American identity," he said.
Van Helten's work can be seen in Chernobyl, Ukraine; Iceland; and the United Arab Emirates among dozens of other cities and countries, but his silo work started back home in Australia. Like the Midwest, abandoned silos left over from when the local industry went under aren't uncommon in certain regions of Australia.
He sees the lofty elevators as a representation of industry, the place where a community's livelihood is or was stored. Ardent Mills, 324 N. Riverfront Drive, is still going strong, but in more rural settings the abandoned silos become something of an industrial monument to a town's heyday.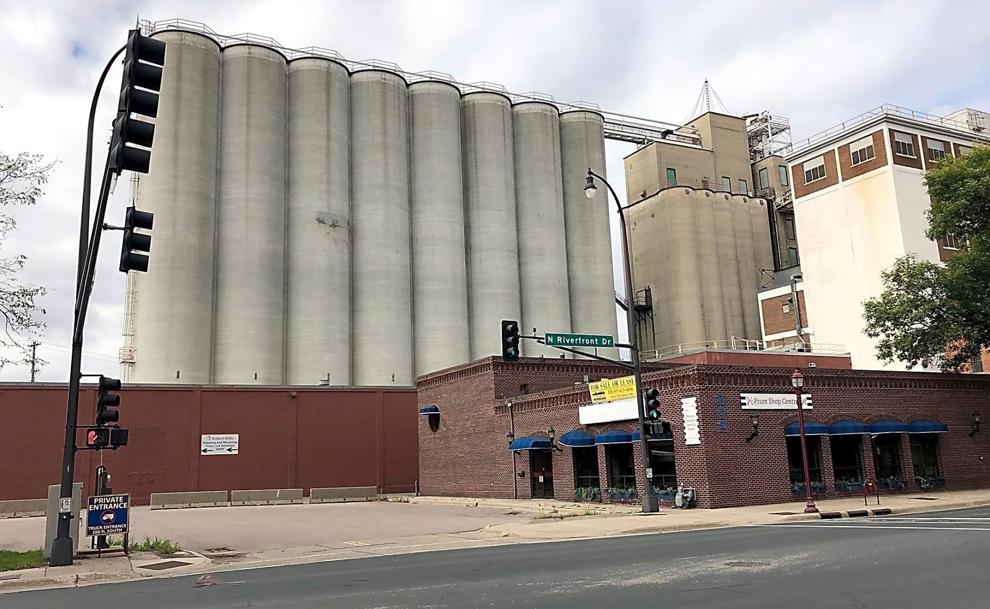 Van Helten said one of the joys of bringing art to silos is how it makes people re-imagine how they look at a structure otherwise blended into their day-to-day environment. 
"It gives it new life and makes people look at the structure in a different way," he said. "And it can still serve its functional purpose without any detriment."
Silos also allow him to bring big-city art to rural areas. Metropolitan areas have had a mural boom in recent years, with Minneapolis' Prince and Bob Dylan art pieces being prime examples.
Old Town has had its own influx of public art this year. Blank slabs of concrete became community murals in the summer, bringing a vibrancy to the neighborhood.
Ardent Mills, in a statement, stated its excitement at being an ambassador in the revitalization efforts.
"We are honored our elevator will serve as the canvas for a mural that welcomes all those who live, work and visit our community," the statement read. "We are pleased to support the mural project and can't wait to see it all come to life."
Van Helten met with Lawton and scoped out the site during a previous stop in Mankato. He said the Ardent Mills project will be the biggest silo mural he's painted in the United States.
He plans to spend weeks in the area before he begins so he can research its history, get a feel for the community and photograph and talk to as many locals as he can. He'll get a head start with weekend after driving up for the Twin Rivers' event. He hoped to attend and photograph the Mahkato Wacipi powwow Saturday. 
The photos, along with what he'll capture when he comes back to Mankato, could end up contributing to his mural design.
"The challenge is always creating an image that represents a place without so much being a focus on individuals," van Helten said.
His mural style appears photo-realistic from afar, but he doesn't describe it as such. Up close the work almost has a watercolor look, he said, because the concrete complements the paint in a similar way to the way absorbent paper does with watercolor.
Lawton ballparked the mural's cost at about $240,000, which will need to be fundraised through the Mankato Area Foundation. She said donors already pledged $90,000 of it.
"We feel confident we'll be able to raise the funds," she said. " … It's going to have a huge impact on the way people perceive Mankato."