BEAUFORD — Lori Moore was preparing to leave her husband of 10 years when he fatally shot her and then himself Friday night.
Family members planned to help her move out of the Beauford area home she shared with Timothy Moore on Saturday.
"We were hours away from saving her," said sister DeeAnn Britton.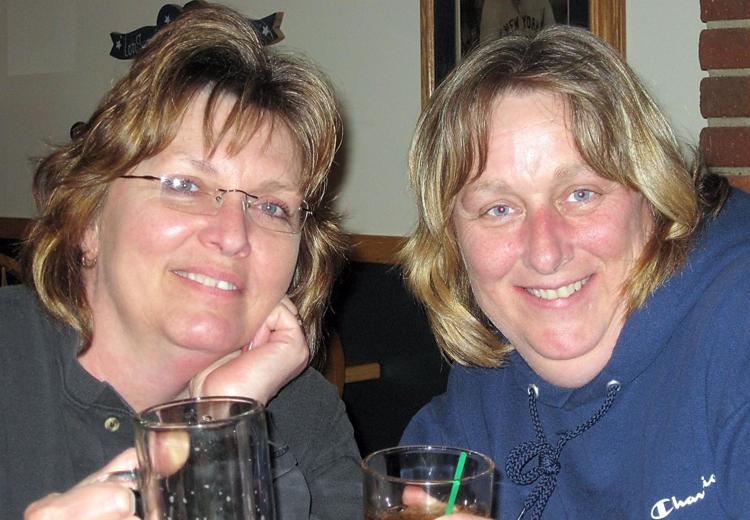 Family members long had believed Lori, 49, was being abused by her husband. They had pleaded with her many times to leave him after seeing evidence of abuse, Britton said. But she made excuses and believed he would change, her sister said.
Lori's siblings weren't sure what prompted her to finally decide to leave. But it was clear to them she was certain about her decision.
"I have God and family. I'm OK," she texted her sister.
Since deciding to leave her 57-year-old husband, Lori already was regaining her self-confidence, Britton said.
"We thought, 'We're getting our Lori back,'" she said.
They feared Timothy wouldn't let her leave and urged her to hide his firearms. But she found and hid only one of his two guns, she told her siblings. They now believe he shot her with the remaining gun during a fight while she packed her belongings.
Lori called 911 seeking help with a domestic altercation, according to the Blue Earth County Sheriff's Office. While deputies were en route, Timothy got on the phone and informed the dispatcher he had shot his wife and intended to shoot himself. Authorities found both dead. "Preliminary findings appear consistent with a murder-suicide," a Sheriff's Office news release stated.
It appeared Timothy took and threw Lori's phone and got his gun while she retrieved her phone, Britton said authorities told family members.
Instead of picturing that moment, Britton said she's choosing to envision the moment later when their mother and sister welcomed Lori to heaven.
Lori had a strong faith that was developed when she attended Martin Luther High School in Northrup, Britton said. The family is requesting memorial gifts be given to the school and to CADA women's shelter.
Lori worked as a clerk at gas stations in Mankato, most recently at the BP station on Highway 169 north of Highway 14. She worked nights so she could care for Timothy, who had severe lung disease, Britton said.
Lori enjoyed playing darts, quilting, backyard campfires and planning family reunions, her sister said. She also loved gardening and canning and often shared the fruits of her labor.
Lori is the second known victim of a domestic homicide in Minnesota so far this year, according to the Minnesota Coalition for Battered Women.
The coalition and other domestic violence prevention organizations across the state planned to display "live free without violence" signs Tuesday in Lori's memory.