MANKATO — A student-led nonprofit started selling windshield covers for charity last semester, and they've been more than scraping by since.
The project came about through Minnesota State University's integrated business experience, or IBE, course. The College of Business class split 67 students into three different groups, each tasked with building a business from the ground up.
One group came up with SnoProblem, marketing windshield covers and an ice scraper doubling as a discount card to people fed up with chiseling away at their car windows every frosty morning. The ideas were hits, with profits donated to their charity of choice.
"I think it did more than what we ever thought it could," said Cody VanDenEinde, MSU senior who served as chief sales operator on the project. "As a company we wanted to benefit the Mankato community as much as we can."
So the students partnered with the Greater Mankato Area United Way, which funds dozens of other nonprofits and programs in the region. The first batch of covers and ice scrapers sold out fast.
"We're getting so much interest in it that we did another order with them," said Laura Murray, United Way's marketing and communications director. "They're continuing beyond the project."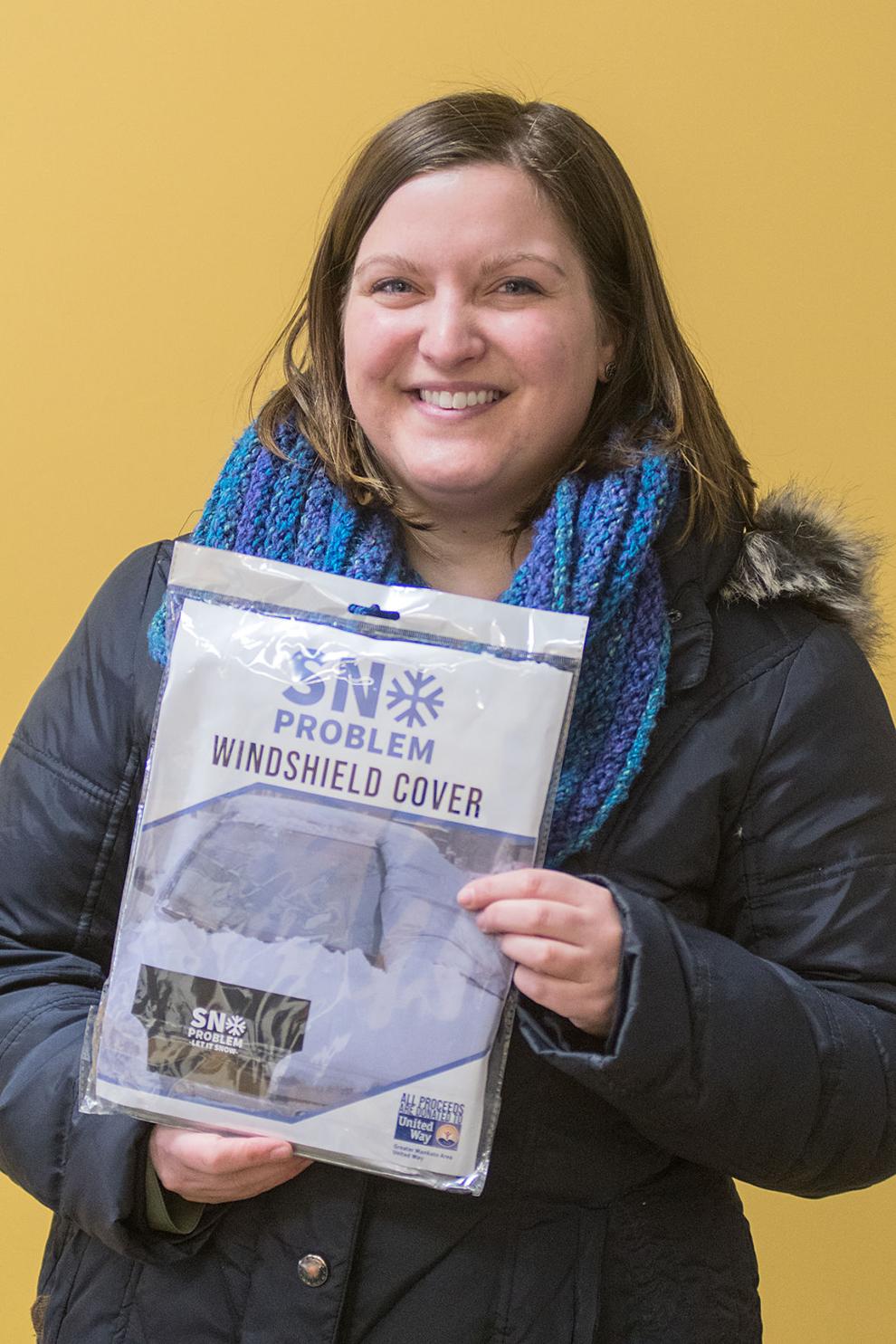 A handful of the 20 or so students who were originally involved took over operations as a side project after the semester ended. Kristin Scott, associate professor of marketing at MSU, said most of the student businesses in past years didn't continue, so it's been fun to see SnoProblem live on.
"That's something we try to encourage prior companies to do," she said. " … We're really excited something continued after the semester was over with."
The student groups brainstorm products, develop a business plan and even apply for loans from United Prairie Bank to fund the projects.
Shane Bowyer, assistant professor of management, said the class is many students' first introduction to the business world.
"The ultimate goal is to introduce them to the world of business through real-world learning," he said.
He and Scott commended all three student projects from last semester. Along with the business ideas, the students rack up volunteer hours at their respective nonprofits.
MN Comfort, another of the projects, manufactured handmade coasters and tumblers at Mankato Makerspace. The students were the first group in the course to make their own products, with proceeds going to Partners for Affordable Housing. The third project, M!ND, marketed shirts and stickers to raise awareness for mental health resources. Proceeds went to Open Door Health Center.
The program has raised about $50,000 for charities since it began in 2012, Bowyer said. This semester's projects are already in the works.
United Way CEO Barb Kaus said MSU students have been a huge help through the years, whether through internships, volunteering or the class projects. She noted the SnoProblem team's hard work and initiative stood out, calling the students "wise beyond their years." 
"Every step of what a business would have to do from front to bottom, they did," she said. "You don't often get that experience at that age."
The $25 windshield covers are available through the United Way. Anyone interested can call the nonprofit at 507-345-4551.