NICOLLET — After 13 years without an extended low-water period, Swan Lake has been drawn down, with the Department of Natural Resources hoping to keep the water lower into this spring and early summer.
The temporary drawdown is aimed at allowing vegetation to grow, restore emergent plants and, hopefully, kill off some carp.
"The region's had several years of above-average rainfall, pushing Swan Lake above its ordinary high water level," said Stein Innvaer, Nicollet area wildlife manager. "The lake has gone 13 years without an extended low-water period, and we're seeing how wind, waves and ice have caused emergent plants to decline."
He said that by lowering the water to mimic a drought, aquatic plants can be "reset" by consolidating sediment and exposing the seed bed for germination. Lowered water levels also may help reduce common carp populations.
"We've been in this wet cycle for three-plus years. We've been observing Swan Lake go over the ordinary high-water mark and staying high.
"These shallow lakes are naturally dependent on fluctuating water levels — they're supposed to dry up and then fill up again."
The DNR tries to keep the water level about one foot lower than the normal high-water mark but has been unable to in recent years. Part of the challenge, Innvaer said, is that the outlet on the south shore of the lake flows into a private farm drainage ditch and the DNR can't release water into the ditch if it impedes farm tile lines that flow to the ditch.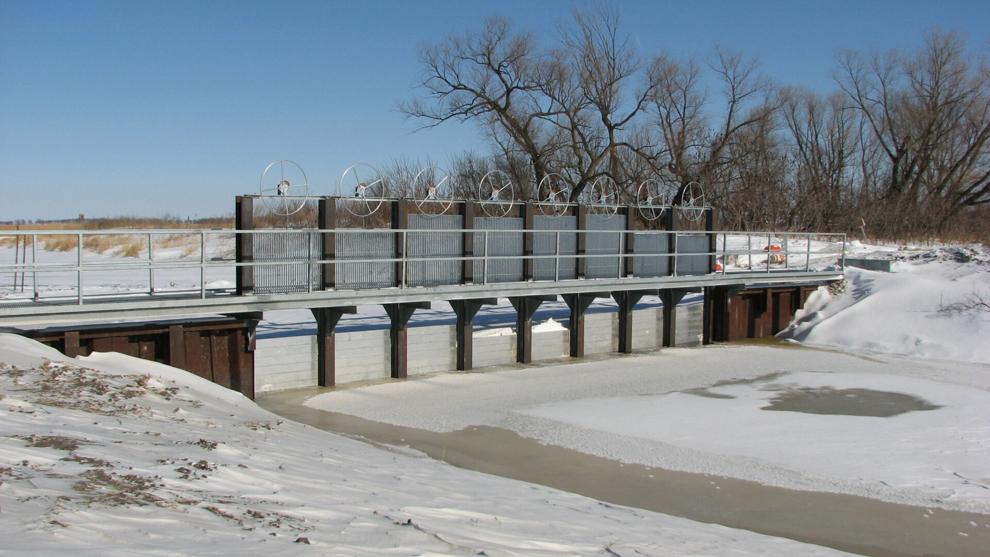 "So it takes a balance to pull boards to keep the ditch full but not inundate their tile lines."
Swan Lake is one of only 60 designated wildlife lakes in Minnesota, a designation that authorizes the DNR to periodically lower lake levels to improve wildlife habitat.
With more normal precipitation last summer and fall, the DNR began drawing down the lake and reached the target level by winter. Innvaer said they hope to keep the lake low for about the first half of the summer, but that will depend on whether there are any extreme rainfalls.
While they hope the drawdown kills some carp, Innvaer said there will probably be limited success. Clear ice with little snow cover developed early this winter, allowing sunlight to spur vegetative growth below and provide some extra oxygen for the carp.
Carp can inflict damage on a lake when they uproot native plants and disturb bottom sediments through their feeding habits. The resulting turbid water conditions release nutrients that feed algae blooms and reduce the amount of sunlight that reaches plants growing on the lake's bottom.
Innvaer said there are also some goldfish — many reaching giant sizes — in the lake, but he doesn't think it's a large infestation.
Although the ideal level for the popular hunting lake used to draw quite a bit of debate, Innvaer thinks most hunters and the public have come to understand the need to manage the lake level and allow it to be low at times.
At 10,000 acres, Swan Lake is the largest prairie pothole (depressional wetland) in the United States and a premiere waterfowl hunting destination.