MANKATO — Gov. Tim Walz's "stay-at-home" order will lead to many more employees working from home and cause non-essential stores and businesses to close for the next two weeks.
But the majority of businesses in the state are considered "essential" and will continue operating, albeit under much different circumstances.
Glen Taylor, owner of the Taylor Corp. printing empire, the Timberwolves NBA team, the Star Tribune, huge agriculture operations and other businesses across the country and in other countries, is seeing widespread and varied effects.
"My egg business in Iowa and the Windom hog processing plant, they're food related, so they're operating. We moved people we could into their homes to work."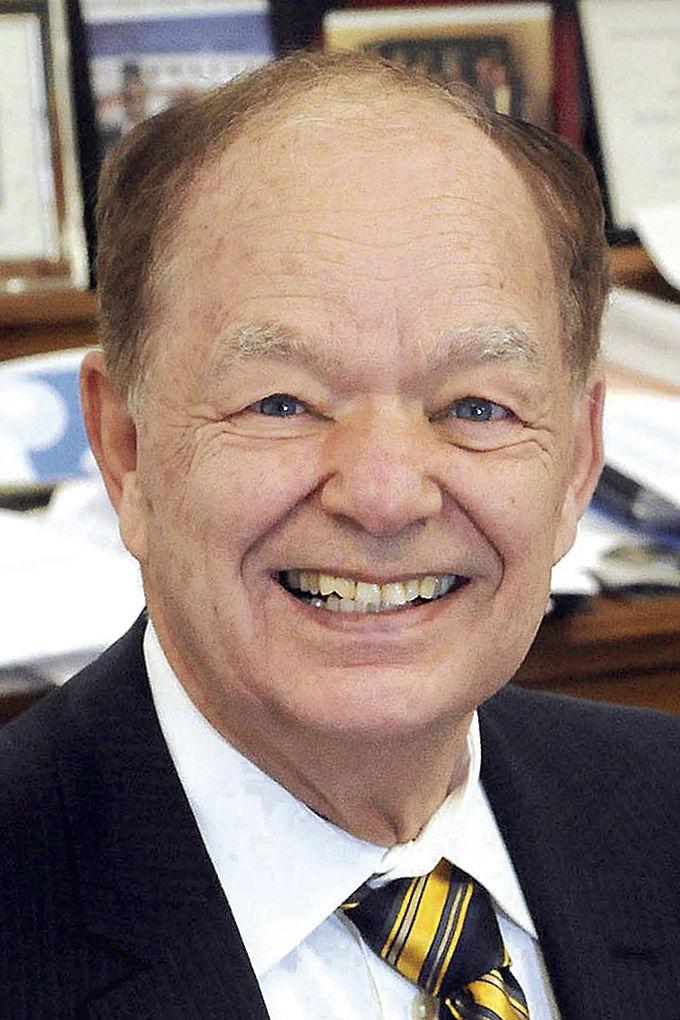 Taylor owns an IT company in China where hundreds of employees were moved to home working when the coronavirus started in China. The experience gave him an early sign of what he knew would come here.
"When we knew it was coming to the United States, our IT people started moving thousands of computers into people's homes."
The various Taylor Corp. printing businesses in North Mankato are being affected differently.
"We have a medical division and that's having a big demand now. But some (divisions), because of retail and things closing, are slow. We're asking people to take time off."
He said there have been layoffs. They are trying to cover benefits for laid-off employees for three months and then assess where things are at.
He said most reporters and other staff at the Star Tribune are working from home and he said the economic shutdown has hammered the newspaper's advertising revenue.
The future of the National Basketball Association season is up in the air. "Every day I have a call with the NBA. Do we extend the season or something? But no one knows what's going to happen."
Some see jump in business
At Wis-Pak in North Mankato, production of Pepsi, Dr. Pepper and their other beverages has ramped up as people stockpile goods from grocery stores.
"There's a definite increase in demand," said Dan Giefer, facility manager. "We're continuing to work 24/7."
Wis-Pak, like many manufacturers, are considered "essential" and are not affected by the governor's "stay-at-home" declaration.
Giefer said they are doing the added cleaning regimen all businesses are doing and trying to keep workers separated as much as possible. But, he said, that's difficult because equipment and stations can't easily be moved.
"It's difficult because you're working with co-workers 50 or 60 hours a week in a noisy environment." But he said they constantly stress to people to try to keep their distance and to wash hands frequently.  
Giefer said they haven't seen serious supply chain issues, but said they've been going through a lot more of their raw supplies as production increases.
Todd King, vice president of operations at EI Microcircuits in Mankato, said their production staff is working to keep up with increased orders from medical clients.
EI has 330 employees, about 250 of them in production. "We've sent home all non-production personnel who can work from home."
He said several employees have been affected by daycare issues and some employees are out caring for someone.
"We're practicing safe distancing on the production floor, we've moved benches around," he said. 
"We also instituted strenuous cleaning regimens. That occurs continuously. You walk in the door and the first thing you notice is the smell of bleach, but that's kind of comforting right now," King said.
"We're in the same boat as everyone else. We're constantly in contact with employees and keeping them informed on things daily."
He said that so far they haven't seen disruptions in their supply chain. "We're full-on, getting as much material in as we can to get orders out. We get electrical components from all over the world. So far we've been fortunate."
Many of the largest employers locally are considered essential, including Mayo, Mankato Clinic, Blue Earth County, Kato Engineering and other manufacturers that fall under the "critical manufacturing" exemption in the governor's "stay-at-home" order.
Minnesota State University, the third largest employer with 1,457 employees, is also an essential organization. But most students are not on campus and most employees are working remotely.
On Wednesday, Devinder Malhotra, chancellor of the state colleges and university system, posted a statement saying that while the 37 campuses are considered essential services, there will be only a limited number of employees based on campuses.
Students can still access the campuses for needed services not accessible from home.
Instruction, using alternative modes, will resume on either March 30 or April 6. Campuses will remain closed to the public.
"My request is that you have patience; faculty, staff, and campus leadership have been tirelessly working to make this possible. As you might imagine, an effort like this is not without challenges," Malhotra said.