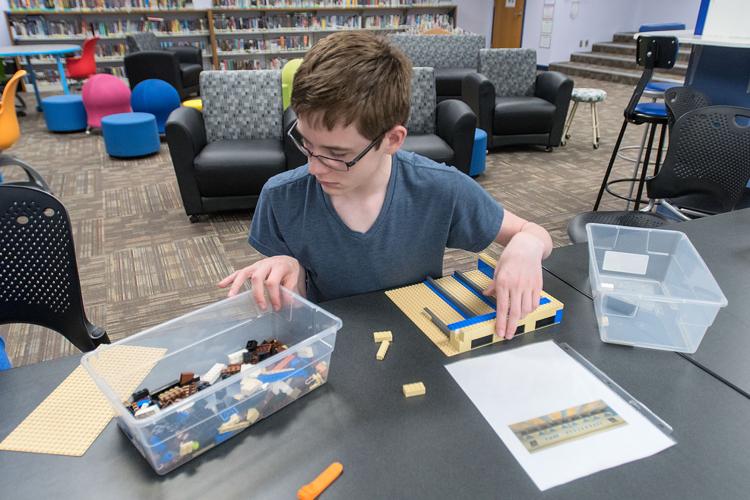 JANESVILLE — Blake Ready is sharing his love of Legos with Janesville area builders young and old.
The 15-year-old, with help from his mother, has started his own business hosting Lego classes and parties.
He also is paying volunteer visits to area nursing homes. 
Later this month he will lead a free community gathering to build a replica of a bygone Janesville landmark.
Blake, who has autism, has long been infatuated by Legos.
"His room looks like Legoland," said mother Kelly Hrdlicka.
So Legos were an obvious choice when Hrdlicka and her son brainstormed ideas for getting him out in the community this summer working on his social skills.
With help from donations, they started Ready Set Build. They provide thousands of meticulously sorted Legos, and building project ideas, upon demand.
A financial gift from Hrdlicka's employer, Mankato-based Heyn Brothers roofing, funded purchase of start-up supplies. Other supporters have donated Legos as well.
Blake and his mom are leading a weekly Legos class through Janesville-Waldorf-Pemberton Community Education.
At the first class they built models of the bowling alley and other Janesville destinations. For this week's class they built a ramp out of Legos on which they raced Lego cars.
Blake and his mom also will bring their blocks and ideas to private parties for a small fee.
Blake is saving his profits to buy souvenirs during his first trip to the Legoland Florida Resort in the fall.
For no charge, Ready Set Build also is visiting nursing homes and school programs. They helped around a dozen residents of the Janesville Nursing Home re-experience a taste of childhood earlier this month.
On June 23, Blake and his mom have a free challenge for Janesville area youngsters. They will build Lego miniatures of the colorful grain bins that once welcomed people to Janesville. Before they were destroyed in a 2014 storm, the 10 silos were painted with a rainbow and one letter each to spell out the town's name.
Most of the mini-silo-building slots have already been filled, but Ready Set Build is still looking for a few teens and tweens to help the younger builders.
The founders of Ready Set Build would like to leave the silos on display at Janesville City Hall — if their Legos supply allows. They might need to dismantle the replicas if they don't have enough blocks left for future creations, Hrdlicka said.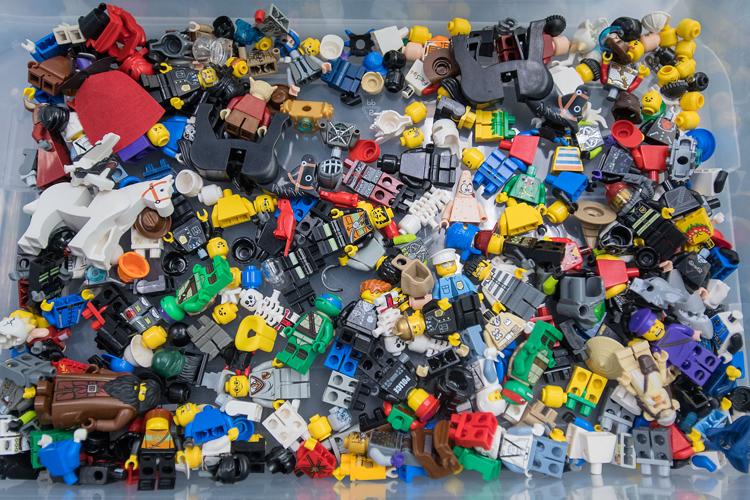 They are accepting donations of new or used Legos. The larger-sized Lego Duplo blocks are especially needed for nursing home residents with limited dexterity.
For more information go to www.facebook.com/readysetbuild.