WASECA — Few people are counting themselves more blessed to be home for the holidays than Waseca County Sheriff Deputy Josh Langr.
The 15-year veteran deputy spent 22 days in the HCMC hospital burn center and underwent two surgeries after coming in contact with an electric arc from a downed power line.
He does not remember getting burned at the scene of a fatal crash on Oct. 23.
"I woke up in the halls of HCMC wondering 'what the heck happened?'" Langr recalled as he continued his recovery at home this week.
An estimated 14,000 volts of electricity had passed through his body. He had severe burns on his head and both his feet, but miraculously no internal injuries.
"Statistically it should have been a lot worse. Not many people survive what happened," he said. "I'm super, super lucky."
The deputy still has at least one more skin graft surgery in his future, after his head burn, which went down to the bone, has a few months of healing.
Langr said the support from his family, first responder colleagues and the Waseca area community helped him make it home.
"They made it easier to keep going and to find the strength for the next day," he said.
From visiting him in the hospital to watching his two young children to sending cards, Langr said he's grateful for each show of kindness.
"Everybody came together and supported me," he said. "I was floored with how much goodwill was pushed my way."
Wife Kelly Langr echoed her husband's thank you's in a CaringBridge post earlier this week.
"The outpouring of love and support we've received is astounding," she wrote. "If we gave our thanks over Thanksgiving dinner this year, the food would be cold long before we were done," she wrote.
Well-wishers can still send cards to the Sheriff's Office and they will be delivered to the Langrs. Supporters also can still make a financial gift to the family at gofundme.com/f/josh-langr.
The deputy also suggested donations to the HCMC Burn Center and to Firefighters for Healing.
He said he received excellent care at the hospital.
"I have the utmost respect for everyone I worked with in the burn unit," he said.
Firefighters for Healing is a nonprofit that supports burn survivors. It provided Kelly with an apartment near HCMC while Josh was in the hospital and the couple stayed there together for a few days after Josh was released but had outpatient appointments.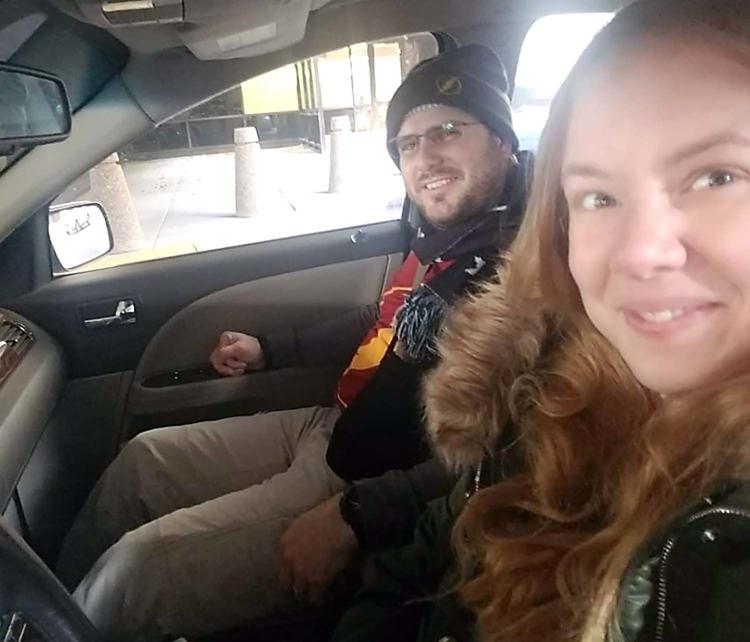 Josh Langr said he won't forget that a young life was lost in the accident that nearly took his life. Passenger Alexus Tiegs, 15, of Waseca, was killed in the rollover.
"Life is a gift and you can't waste it," he said. "If you get a second chance, be positive and push forward."
Langr was able to make it out to a colleague's recent retirement party last weekend and was surprised by the number of times he was asked if he plans to return to the job.
He has served eight years as a jail custody officer and seven years as a patrol deputy and he has not considered retiring.
"I'm too stubborn to quit. I'm not going to let this knock me out," he said. "As soon as my head heals up I'm excited to pick up where I left off."