It was tough for Tim Walz to take one last walk around his home in Mankato two weeks ago.
The former Mankato West High School geography teacher and football coach remembered all the times he watched film footage with his fellow coaches in the basement, all the neighborhood kids that stopped by over the years, all the dinners he and his wife, Gwen, hosted.
For a guy who claims not to get attached to things, that last walk-through was more than a little emotional for Walz.
"Going back this last time, going back to that house, it was really hard," he said. "Because I felt a little bit like I was visiting, and I think for me, I had never lived in a place as long as I have in Mankato, and another place where it's home."
Home is different for Walz nowadays. Instead of a home in Mankato or an apartment in Washington, D.C., the former congressman is living inside the Minnesota Governor's Residence. Six months into his first term as governor, Walz is settling into his role as the leader of Minnesota even as he experiences some of the first major challenges in his leadership.
The Walz family sold their Mankato home earlier this month. The Democratic governor and his family have adjusted to life in the Twin Cities, though things aren't quite the same for the longtime politician as they were when he was a U.S. representative.
Walz's transition out of Mankato and into the upper echelon of the state was a slow process. His family commuted for the first two months of his term before moving to the governor's mansion full time, even as his daughter, Hope, finished her high school degree in Mankato and son, Gus, switched to a school in the Cities to wrap up his sixth-grade year.
Living in a historic mansion does have its perks, however. The Walzes can choose from a collection of hundreds of pieces of furniture, artwork and products donated to the mansion to make the governor's residence feel more like home. And for the first time in their lives, the family members have separate bathrooms, which Walz said is an unexpected boon.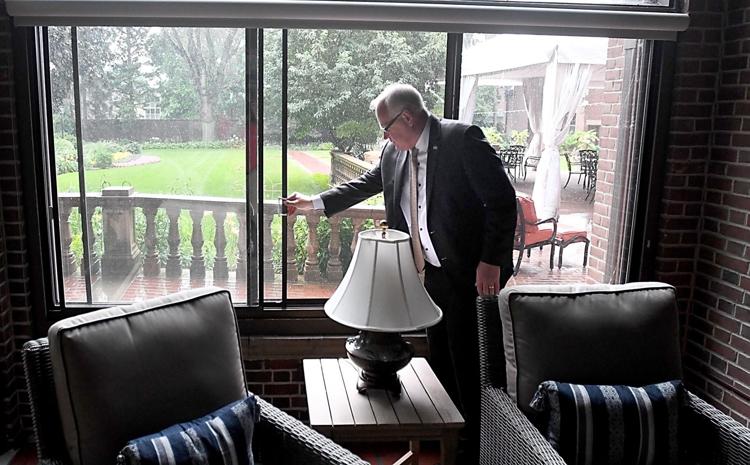 That doesn't mean Walz and his family haven't added a few touches of their own. Walz hung a portrait painted by a Chinese artist and family friend in the basement, a room away from a visiting area where portraits of all of the state's first ladies are on display. And the home's spacious front foyer was, for a little bit, the world's greatest Nerf basketball court when Gus invited a friend over.
That didn't go over so well with his parents, as Walz said he and Gwen were concerned the boys would potentially damage some of the older parts of the foyer.
Yet Gus and Hope are significant in the mansion's history. Walz's predecessor, Mark Dayton, had adult children by the time he was elected governor. Tim Pawlenty and his wife didn't live as much in the governor's mansion because they already had a home in the metro area.
"They told us it had been decades since they had children running around here," Walz said.
Learning the state
As a natural history buff, being governor comes with opportunities to learn more about how things work in Minnesota. Walz still considers himself an expert when it comes to southern Minnesota issues, but he now finds himself learning interesting factoids across the state.
"That part has been just fabulous," he said. "For me, as a geographer ... there's an expectation. People kind of test me you know, who was the mayor here in this town? Why did we get this name? Where is the world's biggest muskie? It's that type of thing that has been really fun."
Yet becoming governor has effectively stripped Walz of one of his favorite political pastimes: retail politicking.
Walz said he misses being able to visit with people when he's out shopping. As governor, he needs a full security detail whenever he's in public, which means it's more of a hassle than it's worth to pick up parts at the hardware store or grab some extra groceries.
At the same time, he doesn't deal with nearly as much face-to-face criticism.
"It's different how people treat a governor than a member of Congress," Walz said. "Even if they disagree with you, they're less likely to yell at you as governor, I've noticed."
Walz plans to make more visits to community events as a result, as he said believes people appreciate giving direct feedback to public officials. Case in point: Walz marched with St. Paul Mayor Melvin Carter in this year's St. Patrick's Day parade.
He remembers one man yelling, "Carter! Fix these potholes! Walz! Legalize pot!"
"That's what people want to do," Walz said. "They want to visit from the sides of the street."
New leadership
Walz and his family bring a different style of executive leadership to the state than previous governors.
The Mankato Democrat said he sees his role as outlining a vision for a better Minnesota. He said he values compromise to get results more than pushing a political ideology, which he believes surprised DFL and GOP leaders in negotiations earlier this session.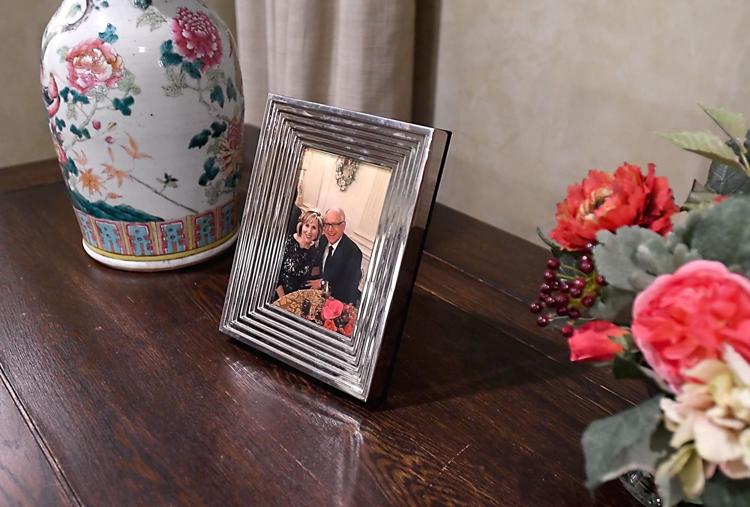 And he's not alone when it comes to advocating a vision for Minnesota. Gwen has stepped up as a more prominent first lady of Minnesota than several of her predecessors.
She's leading a task force on corrections reform this summer, which will likely include expanding educational opportunities for incarcerated residents. And she made headlines in March when, in the midst of a legislative fight over a pair of House DFL gun control bills, she warned the GOP-controlled Senate there would be consequences to refusing to discuss the issue.
"If they do not put it up for a vote, there are seven senators sitting in seats where Tim Walz won — and we are coming," Gwen Walz said at a rally inside the state Capitol.
The first lady's political attacks came as a surprise to GOP leadership, as the governor's spouse has historically kept out of legislative issues.
"A lot of the Republican leadership would come (to the mansion) in the morning and I think it was a getting-used-to," Walz said. "They even said that this is unprecedented; the first lady has never done that. And I said, 'Well, Gwen has never been first lady.'"
Walz and his wife, also a former Mankato Area Public Schools employee, often describe themselves as a team when it comes to public service. Walz said he believes having a politically active first lady will be beneficial when it comes to tackling state issues.
Walz thinks Hope will also get more involved in politics once she starts college at the University of Minnesota. He said he and Gwen spoke to Hope about how she might be more scrutinized for her political statements as the governor's daughter, but he believes Hope is following her own path to public service.
That said, Walz isn't exactly sorry to see her going to college in Minnesota. She was accepted to several schools across the country but chose to attend the U of M earlier this year.
"I said, 'If that's your choice Hope, we're supportive,'" Walz said. "And then after she made it, I said, 'I have to tell you, it is fantastic politics for me.'"
His own challenges
Though he touts this year's legislative session as a success — he's the first governor in 41 years not to veto any bill the Legislature passed — Walz is starting to face challenges of his own administration's making.
He secured more education funding for schools, but many districts say the 2% annual per pupil funding increases won't do much more than cover the cost of inflation. He kept a 2% medical provider tax that funds low-income health programs mostly intact — it's now 1.8% and won't expire in the future — but he didn't get any new transportation funding as Republicans refused to entertain a 20-cent-per-gallon gas tax increase.
"There's a lot of what he promised on the campaign trail that did not come to fruition," said Rep. Paul Torkelson, R-Hanska. "There's a lot of empty promises he made, so to speak, which I'm OK with."
Torkelson is the House Republican lead on transportation, and a former chair of transportation and infrastructure committees who has served in the Legislature since 2002.
He said coming into state politics, especially at a legislative level, is a bit like going back to college. State officials need to not only learn the issues but get the political lay of the land to accomplish their goals.
Republicans repeatedly criticized Walz this session for his proposals, which they believed would cost taxpayers too much. Walz has said his proposals were part of the way toward accomplishing future goals the state needs to meet.
Torkelson does credit Walz for moving the state toward a fix for its controversial vehicle licensing and registration system. Walz and GOP senators negotiated an agreement to pay for a new privately designed system.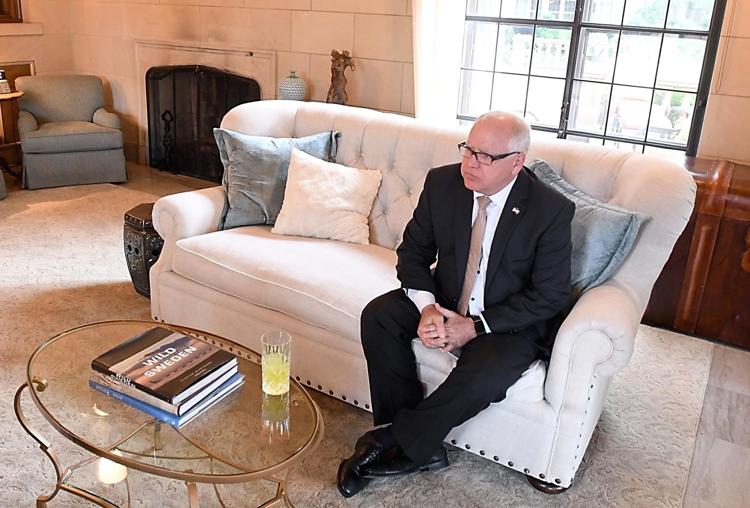 Rep. Jack Considine, DFL-Mankato, has known Walz for more than 20 years as Walz coached Considine's son in high school. Considine believes Walz's first legislative session as governor was impressive given the opposition he faced from GOP lawmakers.
"He has a tremendous amount of energy," Considine said. "He's constantly on the go, constantly working. But there's still a learning curve."
Walz is facing the first large-scale crisis of his administration as several department aides and deputy commissioners have resigned recently, causing turmoil within the state Department of Human Services.
Two deputy commissioners announced their resignation two weeks ago without explanation, followed by former DHS Commissioner Tony Lourey announcing his resignation effective immediately last Monday. Lourey's chief of staff also resigned last week.
Walz named Pam Wheelock, a former state official with public and private management experience, as interim DHS commissioner. The two DHS officials have since rescinded their resignations, but another state official close to Walz, Sarah Walker of the Department of Corrections, resigned Friday effective immediately.
Corrections officials said Friday that Walker, a former public safety lobbyist, was under investigation after the department received complaints about her. Those complaints weren't made public.
Walker told media she was unaware of the investigation. She said in a resignation letter she wished to go back into criminal justice reform advocacy.
The recent shake-ups pose a political problem for Walz, as Republican lawmakers are calling for hearings into why top DHS officials tried to resign.
"Shake-ups happen, but these seem pretty dramatic and at this point we have no indication of what's really happening," Torkelson said.
Walz reiterated Tuesday that Lourey chose to resign. Walz said he believes there was a disconnect between the advocacy role Lourey had taken in pushing for health care issues during the legislative session and the agency management, and Lourey didn't think he was the right person to address both sides of the job.
"We don't have a scandal, we don't have money gone," Walz said.
The administrative shake-ups are but the first of what will likely be many issues Walz has to navigate as governor. He's already received advice from previous governors on what to expect on the job.
Walz said former Gov. Arne Carlson recommended he cut down on as many decisions outside of the job as possible, which includes selling the Walzes' Mankato home and cars.
"He was right," Walz said. "There's just so many decisions to make."
Walz has to make an important family decision soon. His public promise to get Gus a dog if he won the November 2018 election has gone unfulfilled thus far.
"There's some allergy issues, but we're going to get on that soon," he said.