ST. JAMES — Jerry Marks, who rents a house on farmland five miles north of St. James, hadn't heard about any tornado warning when he went outside with his three dogs and an iPad Thursday evening.
Seemingly in a flash, quarter-sized hail started pelting him. He and his dogs darted into a barn for cover, knowing by then his house was too far away to reach through the dangerous conditions.
"Actually at one point I used my iPad to cover my head," he said.
One of the barn doors blew off while he tried to hold it shut. About 10 minutes passed before the storm let up enough for him and his dogs to run home.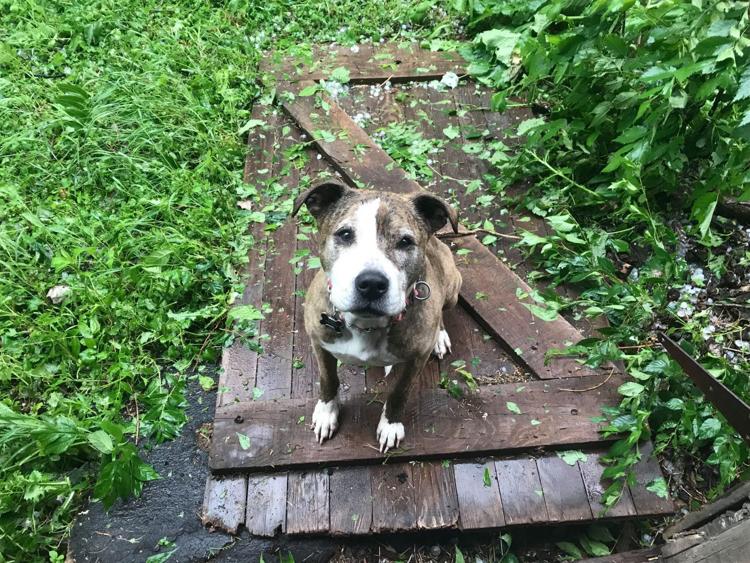 He found out about the tornado in the area once inside. He didn't see any funnel clouds before he ran to the barn, but he thinks he must've experienced at least the edge of the storm system.
"I was in disbelief, like what just happened?" he said. "It was an eerie feeling."
The tornado in Watonwan County, one of three hitting the region Thursday, left damaged buildings and crops in its wake. The other two confirmed tornadoes were in Brown and Redwood counties, according to the National Weather Service.
Watonwan County Sheriff Jared Bergeman said his office received no injury reports related to the tornado, but the storm did damage farm fields and buildings.
"There's a substantial amount of hail damage that leveled corn and soybean fields," he said.
Total acreage figures for damage weren't available Friday. Michelle Knudson, support staff at University of Minnesota's Watonwan County extension office, said farmers may replant or turn to cover crops for the damaged spots.
"It would just be a late harvest, or they might find a cover crop," she said.
Additional damage included abandoned building sites, trees and broken windows at a home in Rosendale Township near St. James. A Jennie-O turkey barn near St. James also collapsed.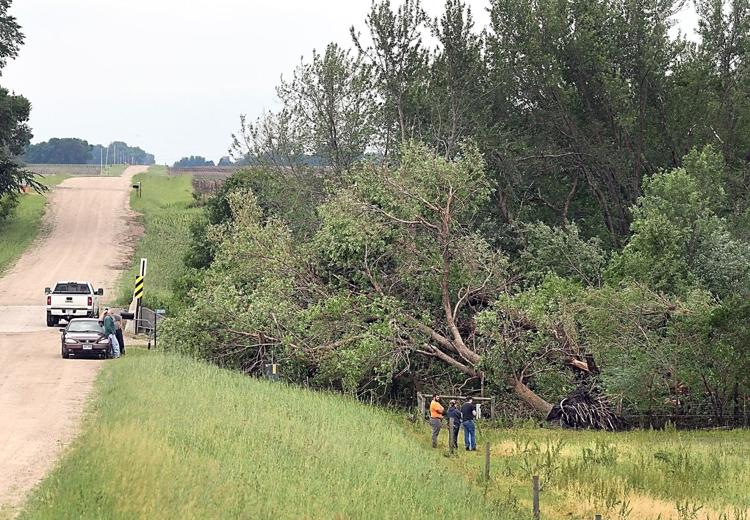 Hormel, which owns Jennie-O, confirmed in a statement no workers were injured.
"One of our barns did sustain damage due to last night's high winds and weather," the statement read. "There were no employee injuries and our team is on site caring for the animals and assessing the situation."