Last year flooding devastated much of Terri Anderson's Valley Veggies & Flowers near Judson. This year she's doing nothing but watering her 5 acres of flowers and vegetables.
"We desperately need rain. I'm watering continuously around the clock just to keep the plants alive. We have mulch and ground cover, but it's still tough."
The record stretch of above 90-degree days in early spring and nary a thunderstorm predicted for the foreseeable future has home gardeners, commercial produce growers and garden centers concerned.
Dan and Lara Zimmerli have for seven years operated Cedar Crate Farm, an organic operation near Waldorf that provides produce to the St. Peter Food Co-op, Blue Boat Restaurant and the Mankato Farmers' Market. The spring heat has hurt early crops and they worry about losing some of their harvest.
"I'm concerned about the peas, radishes and arugula. Radishes bolt and become very spicy. Peas don't like heat. The new growth on the peas is almost brown and crispy, which isn't normal," Dan Zimmerli said.
"The heat is challenging and there's no break to it for at least 10 days."
Other crops are better adapted to survive. "The vine crops and sweet corn, they don't mind the heat."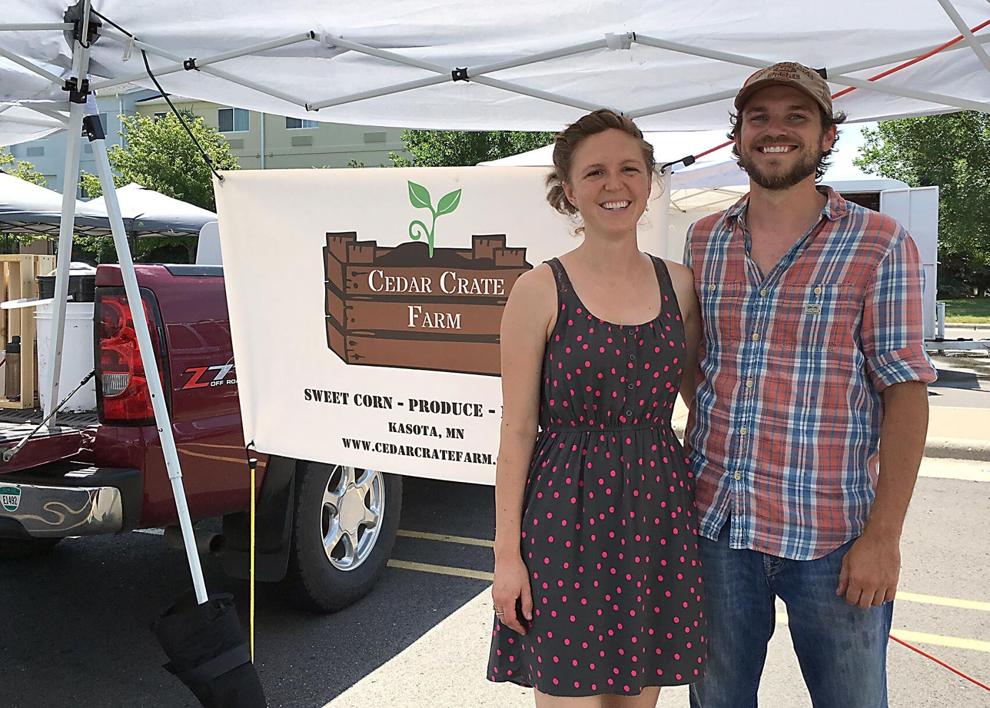 Cedar Crate has a drip and sprinkler irrigation system that's been working hard recently. "It's not enough for the whole 3 acres, so we pick our most valuable crop and vulnerable crops," he said. "It's running pretty much all the time."
While the best chance for rain is Friday — when about a quarter inch might fall — he said a few inches are needed to catch up.
Plants stressed
Jacqueline Karsten, of Drummers Garden Center & Floral in Mankato, said the near-freezing temps a couple of Saturdays ago and then the extreme heat have stressed plants.
"There's a lot more watering going on."
Karsten said newly planted trees are also taking a beating. "We had high heat and high winds and the leaves lose moisture through their cells. You can see the leaves getting crispy. But if you water deeply and keep the soil moist around the roots, that's the most you can do."
Watering has become job No. 1 at the garden center. "The labor and watering has really increased. It seems someone is watering all the time. Fortunately we have many of our perennials under shade cloth and annuals inside, but we have a lot of perennials outside."
While watering, especially of newer plants is needed, Karsten and Anderson warn against a common error.
"With transplants, sometimes people overcompensate and water daily when they don't need to," Karsten said.
Anderson said watering too much slows root development.
"I recommend watering only when you see plants are stressed, not every day. I believe in water conservation, and if you water them every day, you'll have to keep doing that," Anderson said. "If you wait until they are stressed, that makes them send roots down deeper. If you water them every day, the roots stay too shallow."
Karsten said trying to protect tender or new plants helps. "If they're still in pots, moving them to shaded or part-sun areas helps. Mulching helps so the soil doesn't evaporate so quickly. You can use shade cloth to protect them from the sun and wind as best you can."
Extremes
The flooding at Valley Veggies last year left about 5 of her 10 acres of clay soil hard-packed and Anderson is working to restore it. She's planting organic spring wheat this fall and will till it into the soil next year to add nutrients and loosen the soil.
"It'll probably be two or three years before I can use that soil again."
This spring's whiplash weather brought new problems, starting with a hard frost on her low-lying land. "It's been interesting to say the least. A week ago Saturday we froze here from 5 to 7 in the morning. We pulled everything in we could and covered what we could. Most everything survived," Anderson said.
"Now the forecast is for the 90s and no rain. It's scary."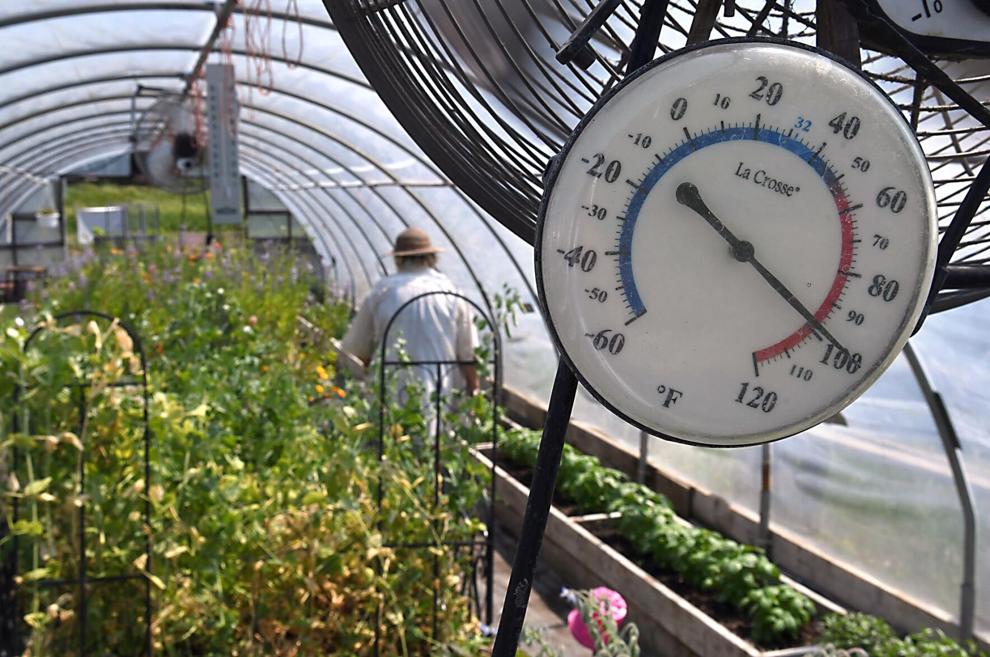 With less growing space, Anderson has changed up her business model, raising more flowers and expanding the pick-your-own flower patch.
"We went from 40 to 45 varieties to over 110 varieties of flowers."
She will purchase some produce from other local growers to keep their produce market open along Highway 68.
After selling out of her bedding plants this spring, Anderson has temporarily closed because there are no early vegetables coming along well and the flowers aren't yet ready.
She plans to reopen about mid-July.