MONTGOMERY — Pressure is usually synonymous with sports. Especially when you know you need to be perfect.
This will be the task facing Tri-City United senior trap shooter Benjamin Sladek on Friday at the Minnesota State High School Clay Target League's state tournament.
"Ben has a lot of confidence. He's done it before," TCU clay target coach Scott Petersen said. "He's earned it, and he knows he's supposed to be there."
It's easy to see where Sladek's poise comes from. He shot a perfect 100 of 100 clay targets en route to a five-way tie for the state championship a year ago. He also took 11th at the event in 2017.
The accomplishments become even more impressive considering the scope of the competition. Out of 10,000 athletes who shot for an opportunity to make it to the state tournament this season, 100 have qualified.
Given how difficult it is to qualify, Sladek's title defense will bring plenty of competition. He averaged a score of 24.5 of 25 on a per-round basis in tournaments this season. That average places him ninth in the state, easily putting him inside the top 100. Competitions include four 25-shot rounds. This leads to the overall score out of 100.
"It was awesome to win last year, but I'm not satisfied," Sladek said. "Once you win once, you feel like you have to do it again."
When it comes to practice, the equation is pretty simple. The more time you spend shooting, the better you will be. Sladek has been around guns for most of his life, whether it's hunting or just target practice.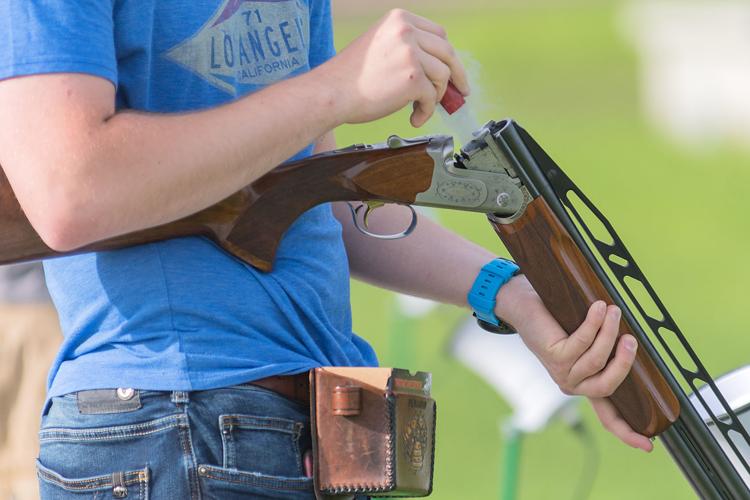 However, the addition of clay targets in seventh grade required a new level of commitment. For Sladek, that means at least four different sessions of 100 shots each week. He chooses the number 100 hoping to replicate the number of shots he'll need to take in a tournament.
"His work ethic when it comes to shooting is better than anyone I know," Petersen said. "You can have talent, but it takes hard work to get to where he is."
While trap shooting may seem like an individual sport, it is actually quite the opposite. Varsity squads consist of five athletes. The combined score of the five is considered the team score for a tournament. The team also shoots together at tournaments, so there is an element of chemistry involved. Sladek loves the camaraderie associated with the sport.
"We have a fantastic synergy," Sladek said. "There's just a rhythm that comes easy when we shoot."
The program at TCU is in its third season with the club currently consisting of 49 members in grades 6-12. The co-ed team has made great strides this season including wins for both varsity and junior varsity at a recent tournament at Caribou Gun Club in Le Sueur. Sladek won the event with a perfect 100 of 100.
"I'm really proud of what we have accomplished this season," Petersen said. "We have so many young shooters that have made great progress."
Sladek will shoot in the state tournament Friday at Minneapolis Gun Club in Prior Lake.