NORTH MANKATO — James Meagher started going to college before he was old enough to drive a car.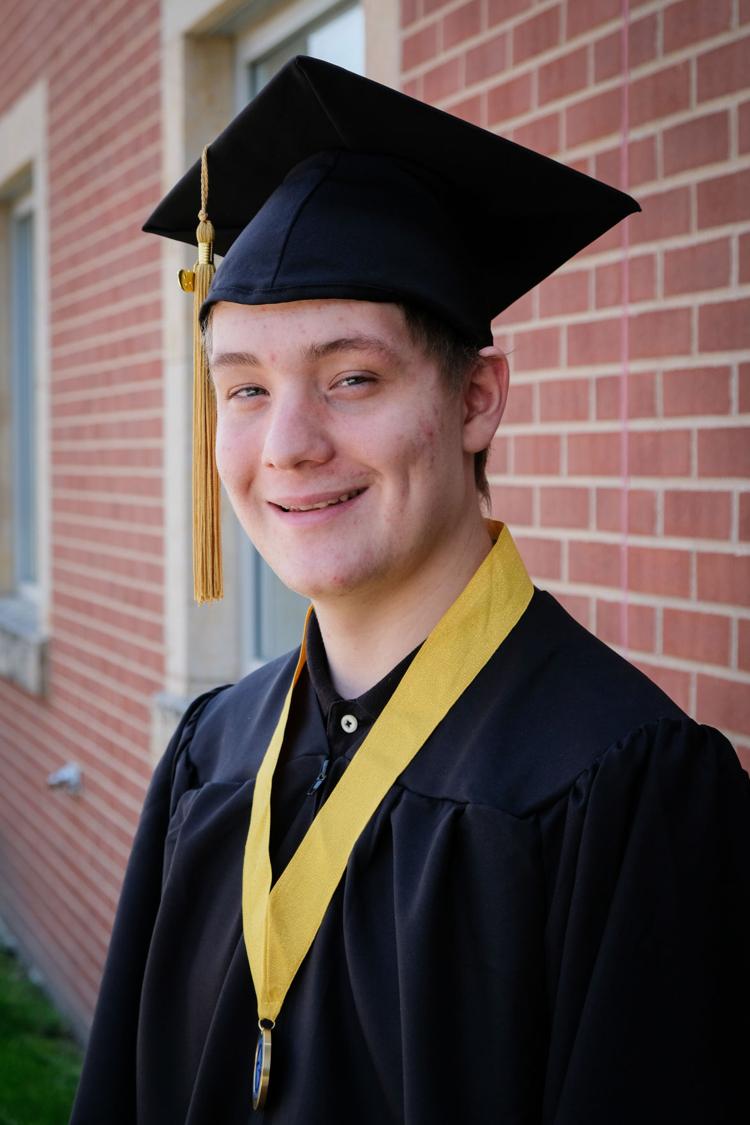 He was just 15 years old when he enrolled at South Central College three years ago. A neighbor drove him from his rural Madison Lake home until he turned 16 and could get a driver's license.  
This spring Meagher concurrently graduated from East High School and SCC.
He's one of two area high school grads to synchronously earn associate degrees from the SCC's North Mankato campus.
Meagher earned a Associate of Applied Science in civil engineering technology.
St. Peter High School graduate Amina Khalif earned an Associate of Arts degree.
The dual graduates both participated in the Postsecondary Enrollment Option, which allows Minnesota 10th, 11th and 12th-graders to take college classes with no tuition.
PSEO students earn dual credits at both their high school and a public or private college or university in Minnesota.
Sophomores are limited to career and technical courses while upperclassmen can take any classes.
Each college and university sets its own admission requirements. To apply at SCC, a junior must have a GPA of at least 3.2, be in the top third of their class or score the 70th percentile on the ACT or other standardized tests.
The state pays for almost all of PSEO students' expenses, including tuition and textbooks.
Meagher already knew he wanted to be an engineer when he enrolled at SCC. He said the free tuition was his motivator to get a jump start on that goal. He started taking one class a semester as a sophomore and went full-time as a junior and a senior.
When he starts at Minnesota State University in the fall, Meagher already will have nearly half the credits he needs to earn a bachelor's degree in civil engineering.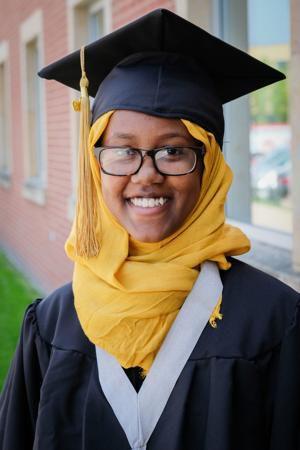 Khalif was drawn to the flexible schedule and the larger array of classes available at SCC. But she wasn't ready yet to chose a career or if she'd continue her studies beyond SCC. So she took a variety of classes before she realized she wanted to become a nurse.
She's now planning to return to SCC to earn an associate's degree in nursing, then go to an online program to earn a bachelor's degree in nursing.
The teens said they don't feel they missed out on any rites of passage by skipping his junior and senior years of high school.
Khalif attended prom, homecoming games and other after-school activities with her high school friends. Meagher said he probably wouldn't have participated in such activities anyway.
Over 6,700 high school students participated in PSEO last year, according to state data. The number has grown by 4 percent over the last five years.
The local dual graduates each have a few pieces of advice for new PSEO students.
Meagher recommends they start with a class or two and ease into the early transition between high school and college.
He also suggests they visit their college's advising staff for help mapping out their schedules. He said his greatest challenge was finding classes that fulfilled requirements for both his high school diploma and and associates degree.
Khalif cautioned not to procrastinate. There is more freedom at college that makes it easier to fall behind if you are not self-disciplined, she said.
She also suggested taking advantage of free tutoring if it is provided. The extra support helped her get through her most challenging classes.
And most importantly, Khalif said to have confidence and set high goals.
"I never dreamed I could get both degrees," she said. "I had a lot of encouragement and I really pushed myself."