Growing up, Wanda Patsche knew nothing of farming.
"Not until I met my husband-to-be. I'd ask all these dumb questions like, "Why do you plow?' " Patsche said.
Pam Weiers, part of a five-generation farm, was steeped in agriculture from her earliest days.
"Growing up we helped out and we were Green Giant kids, too. We were part of the pea harvesting crew and worked in the Green Giant plant for the corn pack," Weiers said.
Patsche, of Welcome, and Weiers, who farms near Belle Plaine, are two of five finalists for Minnesota Woman Farmer of the Year, with the winner to be named during Farmfest in early August.
Weiers said her dad, John, and late mother, Dorothy, raised the family with a deep commitment to the church, family and farming.
Her dad pushed the kids to go to college. "He went to the U of M. He said it was important to go to college if you want to farm."
Weiers went to college, not intending to farm, but to start a career as a speech pathologist, which she did for 17 years. When her mom died in 2011, Weiers began working on the family farm, which is operated by her brother, Dave, and his wife, Krista.
"All the time growing up, my dad was always offering me the opportunity here if I wanted it," she said.
Weiers lives next to her dad near Henderson, with the family farm located between Le Sueur and Belle Plaine.
It was her brother Dave who nominated her for the award. "I was surprised. It was very flattering. He said he couldn't think of anyone more deserving. That was good to hear."
The farm operation includes raising crops and hogs and operating four area elevators.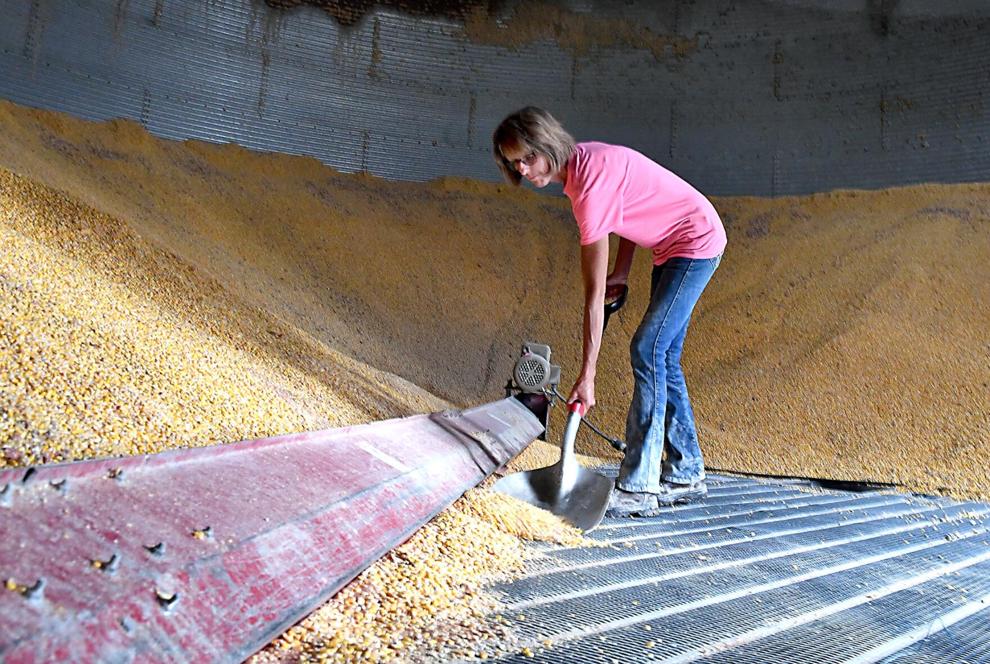 "We have a lot going on. In the fall we work crazy hours — it's not unusual to put in 100 hours. We bust our tails, but it's fun," Weiers said.
"Growing up we didn't have employees, just the family. But now we have many workers to keep everything going."
When she's not working on the farm, she's involved with her church, the Henderson Food Share food shelf, and she served on the school board.
Combining, blogging
Patsche and her husband, Chuck, have farmed north of Interstate 90 in Martin County since they were married in 1978. They raise corn, soybeans and hogs.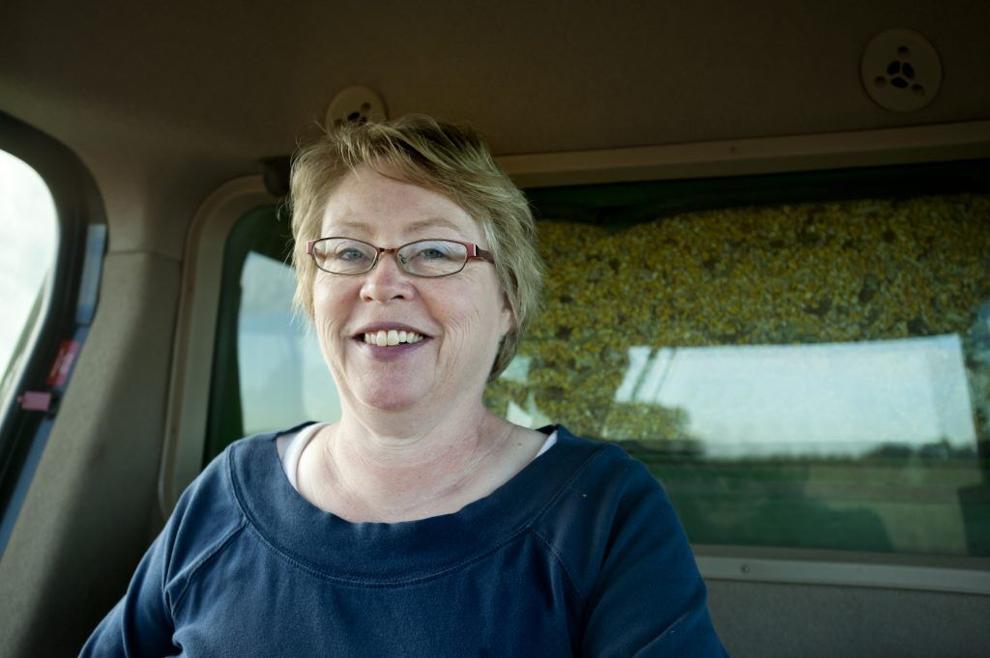 "I do all the record keeping, paying all the bills, marketing. I work the land in the spring and plant soybeans, and in the fall I have the best job ever as combine operator. I just love doing that."
Although she didn't grow up farming, it quickly became her passion. She has been on the Minnesota Pork Board and involved in Ag in the Classroom, helping create curriculum for schools.
"It takes ag-based lessons and helps teachers incorporate that into the classroom. People have kind of lost their connection to where food has come from so we want to have these ag-based lessons, all based on standards. It can be math, science, social studies, all the subject areas," Patsche said.
"The teachers love it; the kids love it." The program gets some state funding with the rest provided by agribusinesses.
Patsche also demonstrates her passion for farming on her blog at mnfarmliving.com.
"I share what we do and why we do it. It's a great way to tell our story of agriculture. People like it and find it really interesting. It's things we take for granted but other people think are really amazing."
The other finalists named by Farmfest are Erica Sawatzke of Farwell, Jane Goplen of Canby and Jessica Blair of Starbuck.
The women will be on a panel at 10 a.m. Aug. 5 at Farmfest, after which the winner will be announced.
More information at: ideaggroup.com/farmfest