MANKATO — A toddler is on life support and the child's mother is charged with felony assault.
Chelsea Rae Olinger, 27, of Mankato, brought her 16-month-old to the Mankato hospital Monday. The toddler was not breathing and did not have a pulse, according to charges filed in Blue Earth County District Court.
According to the charging complaint and other court documents: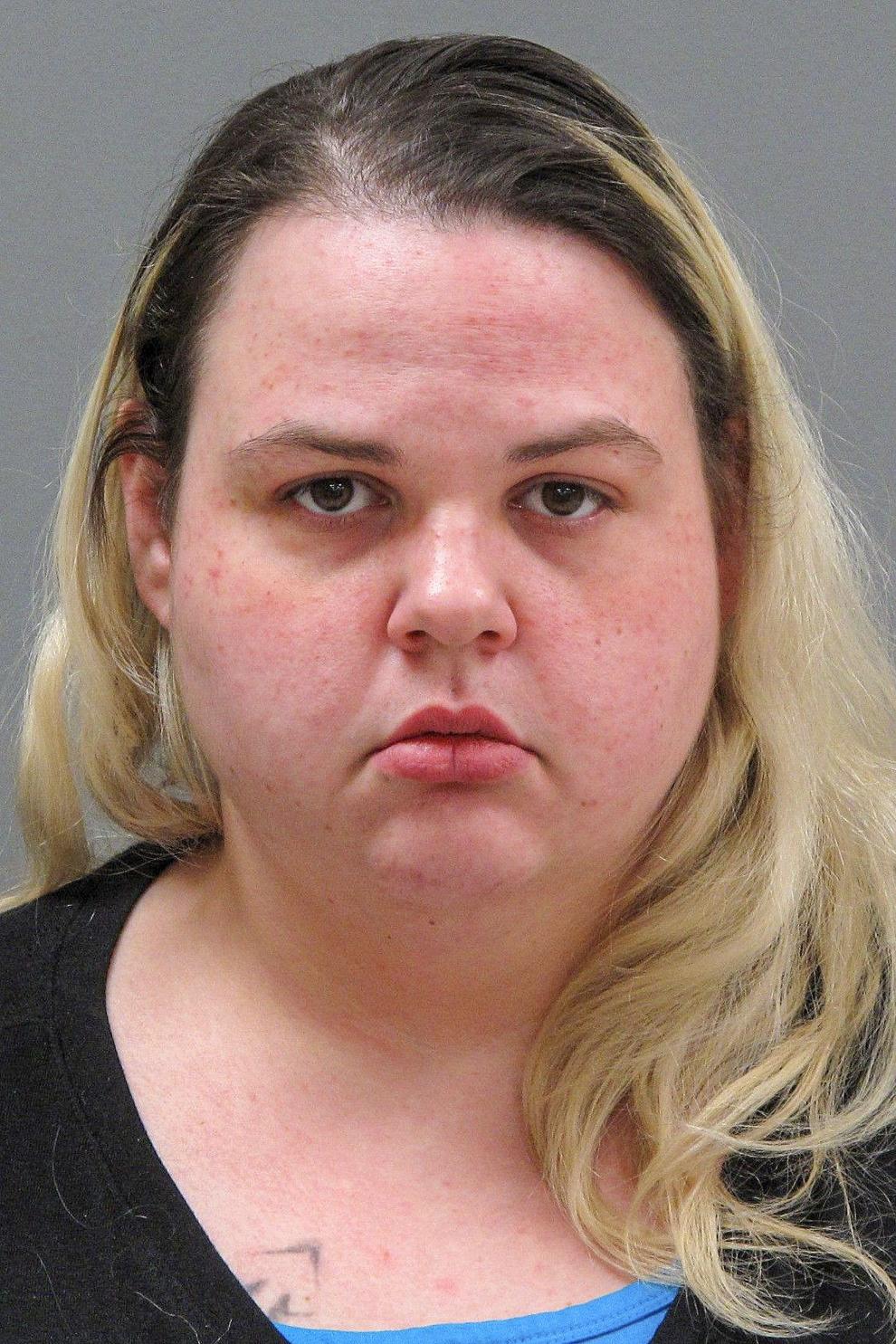 Mayo Clinic Health System Mankato staff twice performed CPR as well as an emergency procedure to relieve bleeding on the boy's brain.
The toddler was transferred to a Mayo Clinic Health System hospital in Rochester. Testing later suggested the boy has no brain activity.
The child also has bruises, seven rib fractures, two broken vertebrae and a lacerated liver.
Olinger told investigators her son fell down a flight of stairs at her residence on Eastport Drive.
A Mayo Clinic physician told authorities the toddler's injuries were not consistent with a fall down the stairs. The doctor, who treats children who have been abused, said the injuries were "consistent with non-accidental trauma."
Olinger was the toddler's only caregiver from Saturday night through Monday morning.
She later admitted to authorities she was frustrated because her son wouldn't sleep.
She said the crying child woke her up around 4 a.m. Monday. She put the child down in a crib four or five times and the last time she believes she hit her son's head on the side of a crib.
She took the toddler to bed with her and said the boy's head was flopping back and forth as she laid the child in her bed. She said she held her hand over her son's mouth in an attempt to quiet the boy.
She fell sleep with the child in bed with her and when she awoke, Olinger said she found her son crying at the bottom of a stairway. She said she picked up her son and he became unresponsive.
Mankato Department of Public Safety Assistant Director Matt DuRose said Friday morning he could not provide any update about the child's condition.
The Minnesota Bureau of Criminal Apprehension is assisting, but DuRose said his department is leading the ongoing investigation.
"This is a difficult situation," DuRose said. "When you make an arrest of a parent for harm that they have done to their child, we have to make sure we're speaking on behalf of that child, who cannot speak on their own behalf. We want to make sure that we're thorough, and we do the best investigation that we possibly can."
Olinger will not have any control of the toddler's medical decisions, DuRose said.
Olinger has a 6-year-old child who was placed in foster care this week. Blue Earth County has petitioned to have Olinger's parental rights permanently revoked.
The petition notes that Olinger's now 16-month-old son was born with THC in his system.