MANKATO — According to the National Weather Service, there were multiple reports of a tornado northeast of Garden City at 5:07 p.m. Tuesday.
A tornado was also spotted at 5:27 p.m. 5 miles north of Mapleton. The National Weather Service also reported a tornado 4 miles west of Waldorf at 5:45 p.m.
Police scanner traffic reported a tornado was on the ground east of Eagle Lake near Highway 14 shortly after 5 p.m. but the National Weather Service has not confirmed that.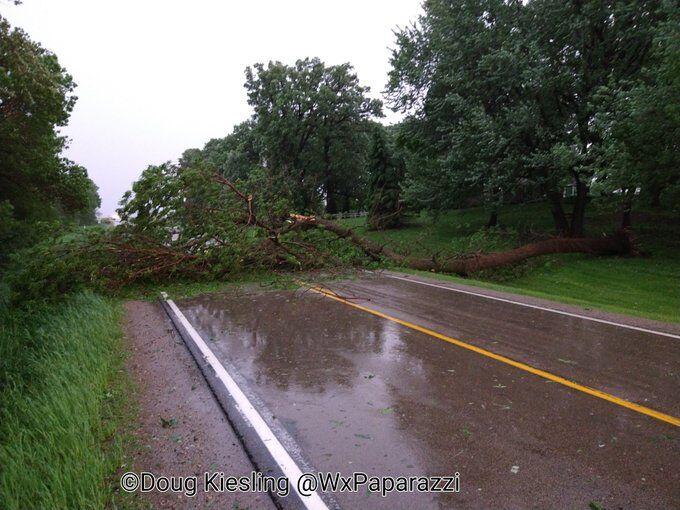 Large tree branches were downed crossing the road 2 miles south of Pemberton about 5:50 p.m., according to the National Weather Service. Some were more than 12 inches in diameter. One-inch hail was also reported at that location. A large tree was blocking the road at 105th and 120th two miles northwest of New Richland.
Two inch-sized hail was reported at 5 p.m. two miles northeast of Lake Crystal, and the Lake Crystal Police department said there was street flooding in town that had receded by 8:00 p.m. At 5:20 p.m. one-inch sized hail was reported northwest of Skyline.
At 6:24 p.m., Benco's website reported over 1,000 households without power in several townships south of Mankato.
Most of those outages were in Decoria and Rapidan townships, which were resolved by 8 p.m. Tuesday, although the electric cooperative reported there were still "many outages" in its middle and southern service territory.