MANKATO — Minnesotans can take heart in the fact that Spring's arrival March 19 was one constant that could not be canceled.
For the state's residents staying at home to help slow the spread of COVID-19, planning flower beds can be a remedy against boredom. The outdoor activity to soon begin in vegetable plots has proven good, not only for food security, but also for mental health.
"Gardening is good exercise in fresh air, which we are all need in these uncertain times," said Karen Mesrobian, of rural St. Peter.
"It's good to dig in the dirt and we love to see things bloom. It's such a big deal to us since we have a short growing season in this part of country."
Mesrobian, a longtime Nicollet County Master Gardener, suggests area residents without backyards try growing lettuce and herbs in patio containers.
She'd hoped Gov. Tim Walz would declare plant nurseries essential services. So did Johanna George, manager of Drummer's Garden Center and Floral.
The Mankato garden center is not on the state's list of businesses eligible for critical sector worker exemption.
"We will close our retail at 6 p.m. Friday," George said Thursday afternoon.
After 11:59 p.m. Friday, Minnesota's garden centers will not be able provide customers with curbside pickup service or process online orders.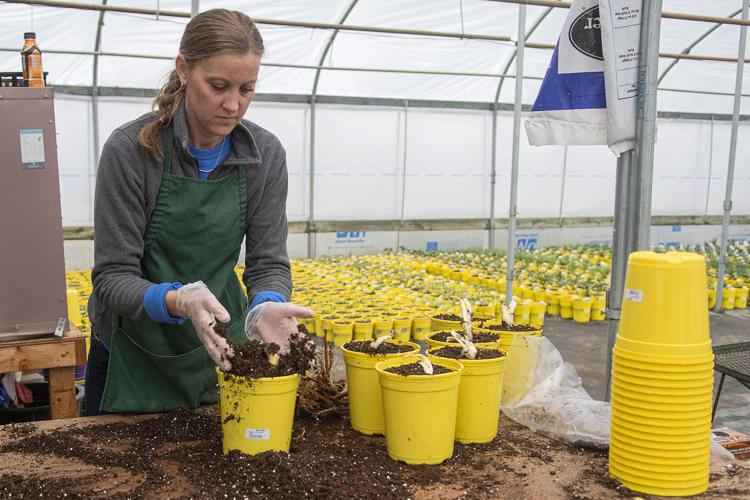 "We are able to continue production in the back," George said, then described workplace adaptations in the large greenhouses at Drummers.
Employees keep a healthy distance between each other as they tend to seedlings that also need space if they are to continue to thrive.
"We want to keep our employees and staff as safe as possible."
Social distancing between Drummer employees and customers and stringent cleaning as defenses against COVID-29 began earlier this month, George said.
"Everything was good, there was not a single hiccup," George said, describing how March started out at Drummers.
Suppliers were on board for shipments of seeds, bulbs and live plants.
"On the retail end, up until now it's been a normal business year; and we had a busy winter."
Then came the state's recommendation that residents refrain from large gatherings. The effect on flower orders was immediate.
"Easter will change a bit," George said, referring to the tradition of potted lily plants displayed near church altars and floral centerpieces on tables set for holiday meals.
George has set her sights on preparing hanging baskets filled with annual plants that should go on sale in May. She's also hoping to come up with new landscape designs to show off to homeowners in the area, potential customers whenever the temporary sales ban ends.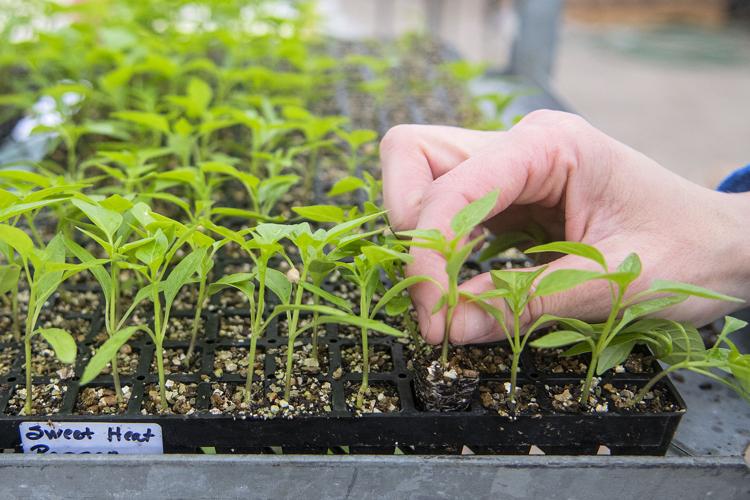 "Only time will tell, the planting season is six weeks away," George said.
In recent days, Drummers had noticed an uptick in customers wanting to try gardening for the first time. George credits their interest, in part, to being socially isolated due to the coronavirus.
As for Mesrobian and her fellow master gardeners, the Extension Service program which oversees their program, has canceled meetings until at least May.
Group members usually get together this time of year to plan presentations at nursing homes and their biggest annual project, the Nicollet County Fair display.
For now, since they cannot meet face to face, they've been relying on emails to each other about gardening topics. When they are outdoors, individuals will be raking and hoeing solo or keeping several garden rows between themselves and other gardeners in their families.
Mesrobian will not practice social distancing from her flower beds.
"I'm ready to go out there now, even though I know it could still snow."
I can see the little green things are there, ready to pop out."