MANKATO — In the parking lot outside West High School, a swell of students listens to music while simultaneously charging their iPhones in vehicles decorated with custom decals.
Students in the school's entrepreneurship class are selling phone adapters and decals while getting a taste of starting and running a business.
After learning about the keys to a successful startup, the students in Ashley Hawker's class are challenged to come up with and sell their own product or service.
"The students evaluate actual companies that have excelled and they learn about competition and business ethics all while starting up and running their own business," Hawker said.
Most of the students decided to form a business designing and selling locally themed vehicle window decals.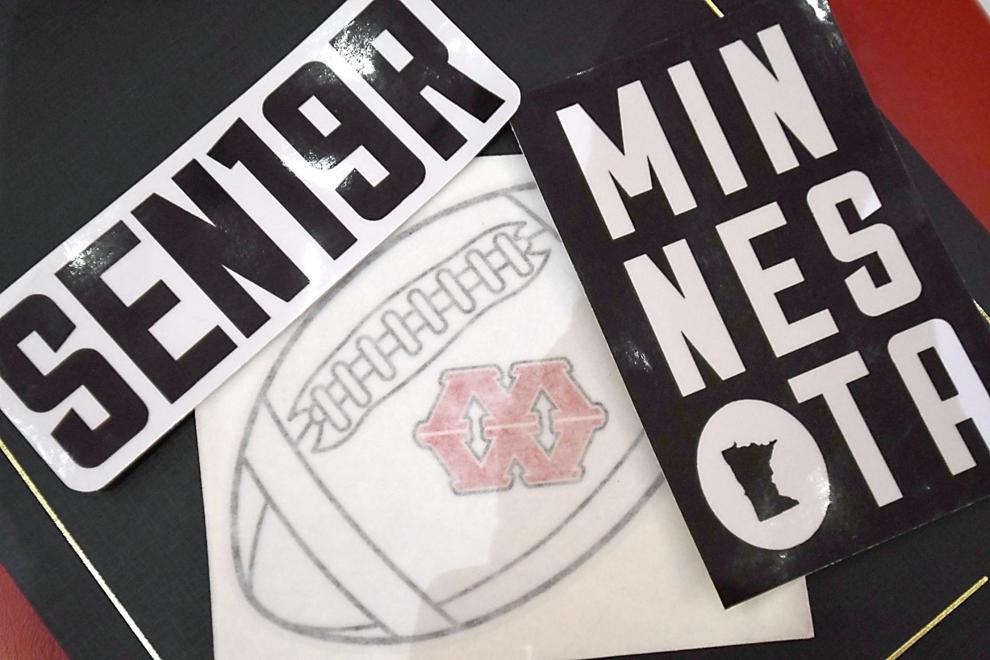 Student Anders Thro sketched designs that celebrate school sports teams, the class of 2019, Mankato and Minnesota. Student Erin Olson turned the sketches into digital form.
Student Grace Freitag used a family connection to get the decals manufactured for less than $1 each.
Students invested their own funds to place the initial order. Selling their decals at $3 each or two for $5, they've already turned a profit and have placed a second order.
Freitag said the greatest challenge was moving from brainstorming to settling on a product idea. Her top advice for the next class of entrepreneurs would be: "Pick something and go with it." 
Members of the other group said they went looking for a product to resell that they would buy themselves.
They settled on a device to remedy a complaint many of them have with their iPhones: They can't charge their phones and use headphones to listen to music at the same time. They found a good deal on adapters in bulk online and are selling them for a $10 markup.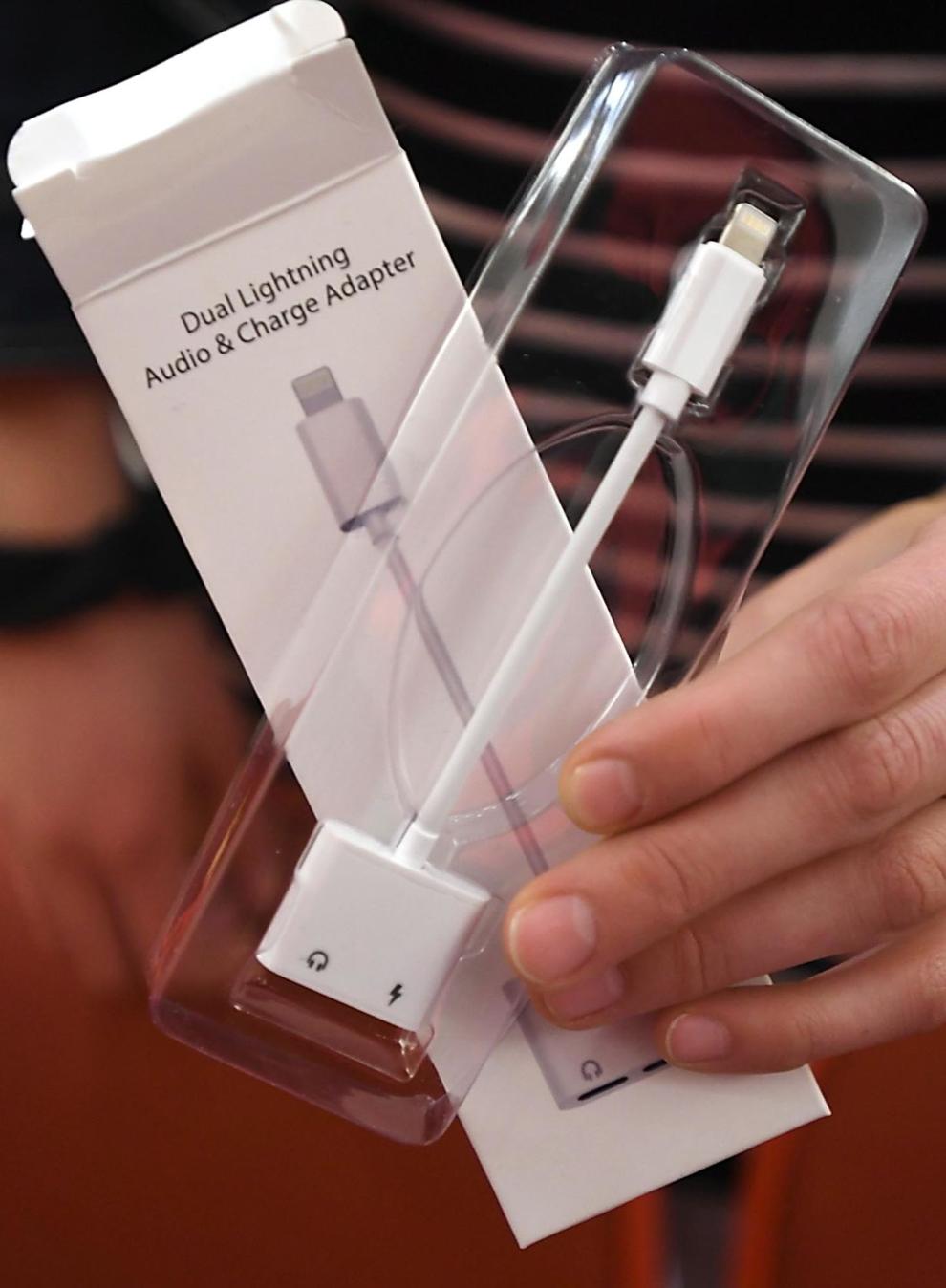 They have already recouped their purchase price but haven't yet added up their net profit to-date after deducting that initial investment as well as social media advertising costs.
"Our goal was just to sell all of our product and make a profit," said student Katie Swanson.
Both groups are selling to classmates and their families and making plans to visit other schools and local retailers on Small Business Saturday. The decals also are available at the Caribou Coffee on Madison Avenue and can be ordered online at https://19oklost05.wixsite.com/trapperinc.
The class is a partnership with Junior Achievement, a nonprofit that promotes student entrepreneurship and college and career readiness.
Junior Achievement also helps build entrepreneurs at East High School, St. Peter High School, Kato Public Charter School and Loyola Catholic School.
"It gives students an opportunity to explore entrepreneurship while still in high school," said Jaci Sprague, a Junior Achievement regional director. "Students get to experience the ups and downs of running a real company."
Each class has a volunteer mentor who is a successful entrepreneur.
April Fermite, who started a clothing company and is a co-founder of Bent River Outfitters, is guiding the West students.
"She gives us so many great ideas," Freitag said.