MANKATO — When Jonathan Zierdt was board president at the Mankato Family YMCA, he'd joke with Executive Director John Kind about adding a label on his favorite swimming lane.
An avid swimmer, Zierdt saw the physical activity as a way to decompress for the day ahead.
Kind remembered the joke while Zierdt contended with aggressive forms of cancer in the years since his tenure as board chair. So when the pool needed recent maintenance, Kind thought what better chance to make that old joke a reality.
"He really taught me a lot and was good to the staff here," he said. "So we thought we'd do that."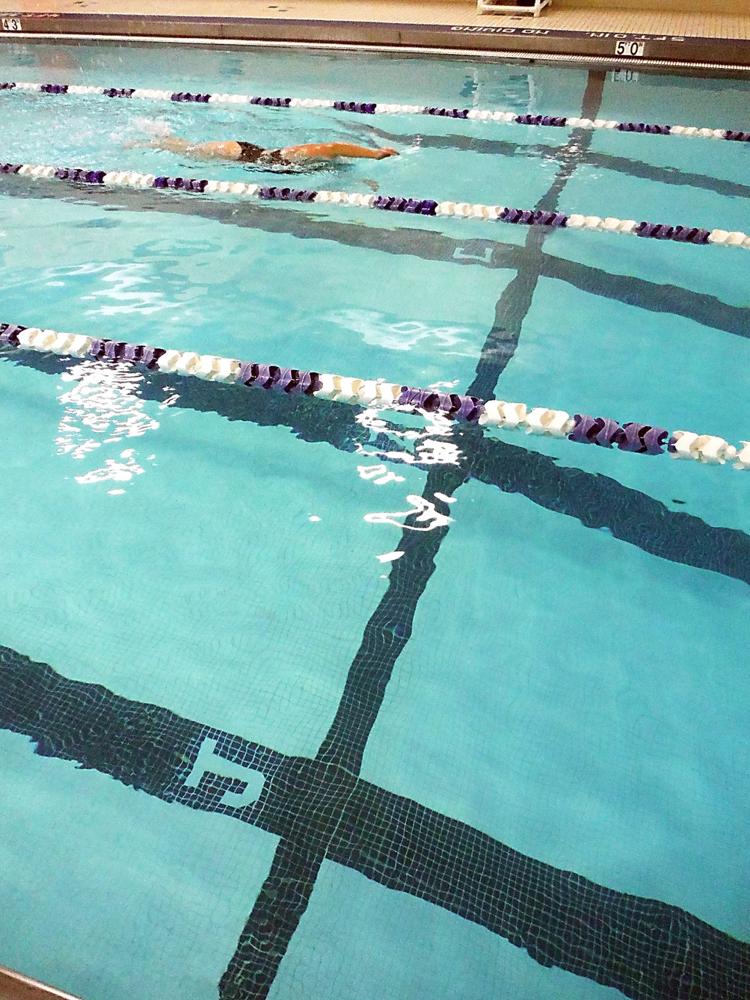 Workers added the letters "JZCF," standing for "Jonathan Zierdt Cancer Fund," into the tiles separating previously unmarked lanes. Zierdt and wife, Ginger, established the fund in 2017 to support newly diagnosed cancer patients in the region.
Zierdt was taken aback by the gesture when he found out about it during a recent visit to the Y.
"It's a really touching recognition of the work so many people are doing in the community to make life just a little better for people experiencing cancer," he said.
Zierdt isn't swimming these days. He began his fifth of six chemotherapy rounds Friday to treat an aggressive tumor.
But he hopes to return to the pool when he can. It's one of his favorite pastimes. 
"For a half hour or 40 minutes, my head is down and I'm looking at the pool," he said. "It's a great space for somebody who's an introvert to have that gap in time."
Zierdt considering himself an introvert might surprise those familiar with his high-energy, upbeat personality. But when he says it, he's not trying to claim he's shy.
It's more about how he regains his energy. Those moments of solitude, head in the water, helped him recharge.
Kind plans to add a plaque near the pool explaining the significance of the letters and the cancer fund's role. Like Kind and Zierdt, the YMCA and cancer fund have close ties. The nonprofits recently partnered with the American Cancer Society on the Stick a Fork in Cancer fundraiser at area restaurants.
Zierdt said he's particularly glad the touching gesture acknowledged the cancer fund's initials rather than just his.
"I love that it's the initials of the foundation," he said. "If there's a legacy to be had I want it to be about the foundation."