MANKATO — When Kasota-based farmers Lara and Dan Zimmerli came to barter their goods at the Mankato Food and Seed Swap on the campus of School Sisters of Notre Dame on Sunday, they didn't expect the exchange to finish so quickly.
Twenty minutes after the event started, they traded everything they had brought in exchange for a varied bounty of locally-grown mushrooms, sauerkraut, jellies and honey. They even acquired a scoby; the culture used as a starter to brew kombucha.
"We're really happy with what we got today," Lara Zimmerli said. "We traded everything we brought. We weren't really sure what to expect, so Dan and I didn't bring a whole lot of goods."
What they did bring was snatched up quickly. The couple sell a diverse array of vegetables at farmers markets in the area, but on Sunday they shared things they don't typically sell at those markets. That included homemade salsa, pizza sauce, and pre-cut French fries made from potatoes they grew – items for personal use over the winter.
"A good majority of what you saw here today was excess goods that people have preserved for themselves," she said.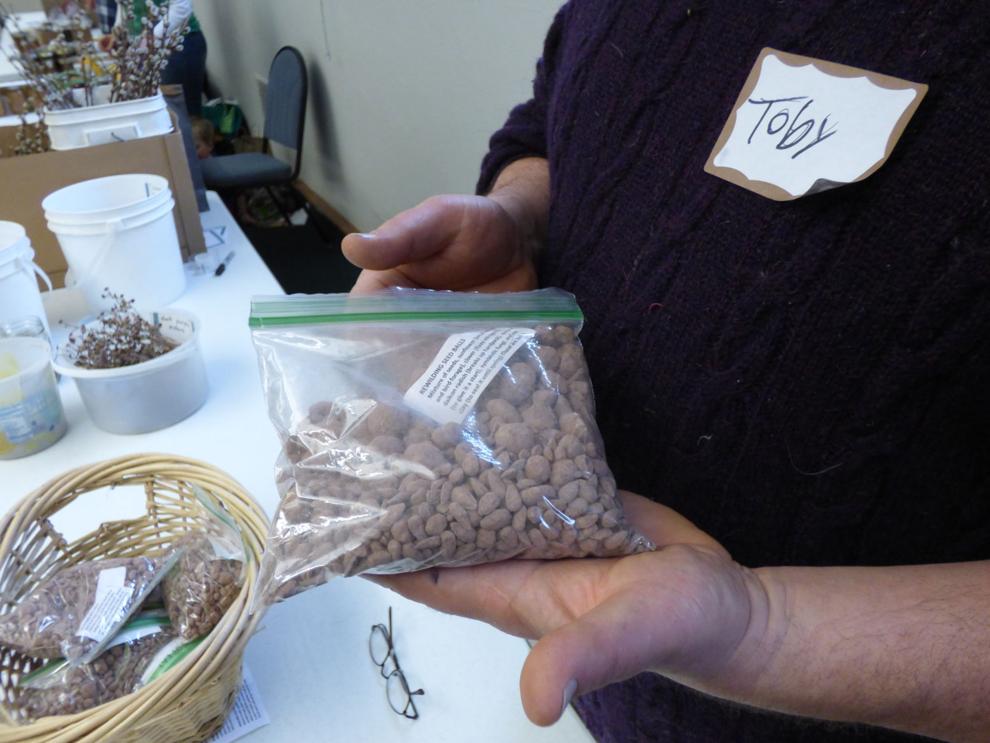 The Mankato Food and Seed Swap was the first of what organizers say will be a bi-annual event hosted by Moody Bees Farm, Under the Sun Herbs and the Living Earth Center, a non-profit organization that blends education, advocacy and collaboration to promote sustainable farming and environmental stewardship.
"It's a bartering system; there's no cash involved," said Living Earth Center Director Laura Peterson. "It's just people coming together and sharing what they have in abundance."
Kaylee Moody, who owns and operates the Madelia based Moody Bees Farm, has taught beekeeping classes at the Living Earth Center. She and Peterson had been talking about creating a food swap event to connect gardeners and farmers when Under the Sun Herbs owners, Alise Torgusen and Bil Carda, suggested they do something similar with seeds.
"A lot of people that preserve their own foods have an over-abundance and end up with stuff in their cupboard for two or three years," Torgusen said. "Why not have an outlet for folks to trade and try something new to share ideas?"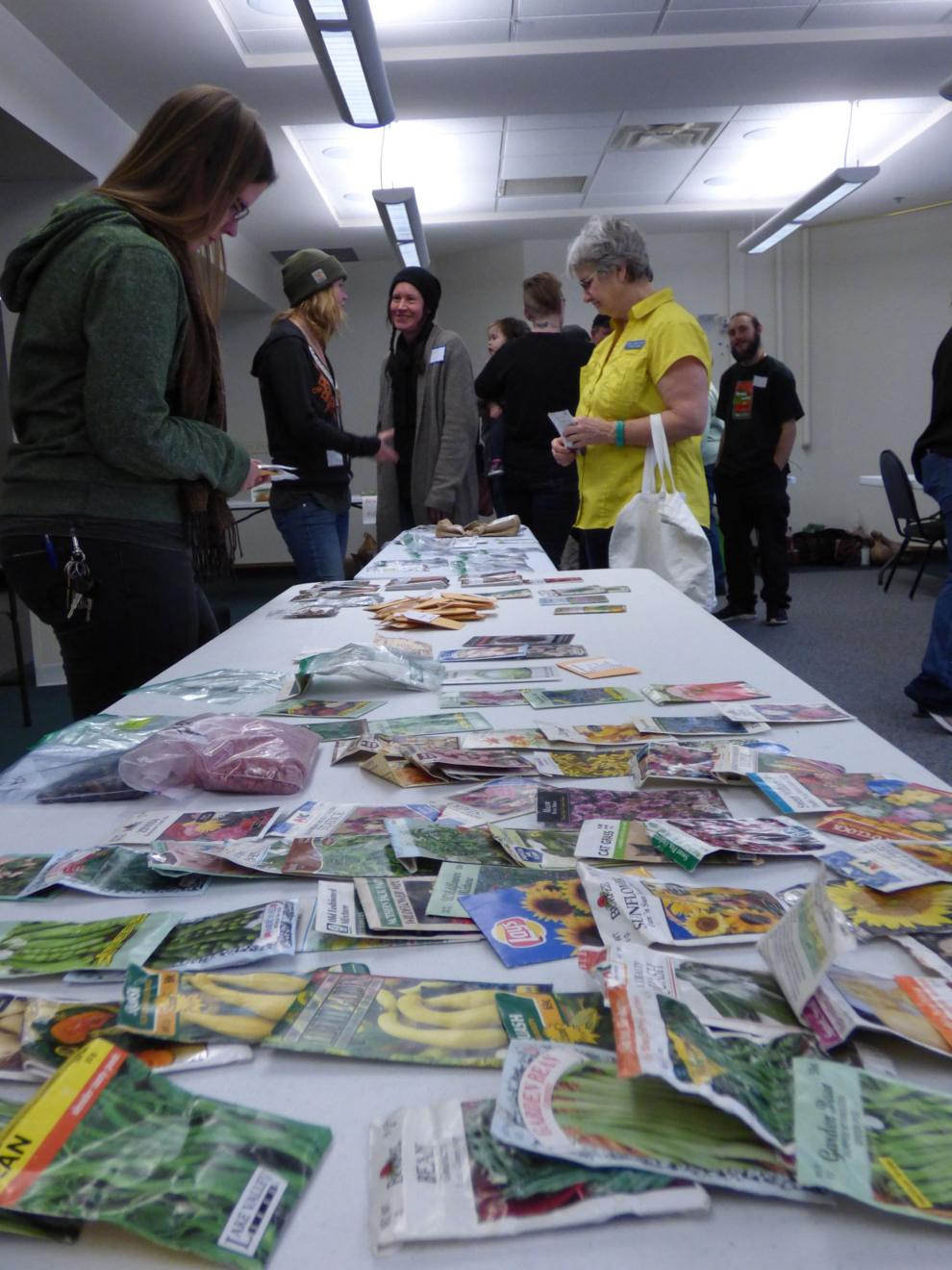 In the basement of the main building on the campus, participants donated over a hundred packets of seeds displayed on a long table. They included medicinal herbs, like valerian root, heirloom vegetables and melons for the taking. Peterson said sharing heirloom seed varieties encourages food security and diversity.
"When you buy the same seeds over and over you're blocking out that diversity that is essential," she said. "This is a great way to take heirloom seeds that you can't find anywhere else and continue on that seed lineage; the diversity of seeds is something that we don't often talk about but it's hugely important."
Jennefer Timmerman-Brown and her husband were excited to try growing new plants with some of the seeds they acquired Sunday, including ground cherry and tomato seeds. Timmerman-Brown said a big part of the fun of gardening is experimenting with growing rare heirloom varieties. She grew up gardening with her father and learned how to can vegetables from her grandparents. Their home in Mankato is surrounded by what she calls "edible landscaping."
"It's just another way for us to be able to provide for ourselves; to be less dependent," Timmerman-Brown said.
With plans to have another seed and food swap in the fall, Moody said the ultimate goal is to encourage people who haven't considered growing and canning their own food to try it for themselves.
She said the concept of events like Sunday's generated a lot of interest. Some of the people who signed up and stayed home due to the slick roads wrote on social media that they plan to be at the next one.
"The interest alone on Facebook was incredible – it exploded in a way that I did not expect," Moody said. "It gets people excited to try and do some of these things. So maybe they'll try to preserve some of their own food or save some of their own seed for the next swap."