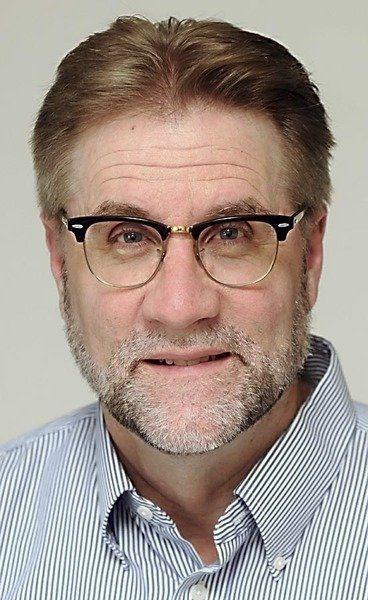 Watching 90 minutes of press conferences by Gov. Mark Dayton, GOP Senate Majority Leader Paul Gazelka and Speaker Kurt Daudt commenting on the vetoes of supplemental spending and tax bills leaves one with a summary conclusion about who won here: Nobody. And certainly not the citizens of Minnesota.
But if we want to keep score, partisans can certainly find reasons to pat their guy on the back and place blame on their opponent.
The key issues seemed to be 1) negotiation strategy and 2) communication 3) and two very different political philosophies.
I watched these press conferences so you didn't have to, and that has to be worth the price of your subscription alone.
But here are the salient details and observations of who might be most responsible for one of the biggest session breakdowns in recent Minnesota legislative history. You decide.
Omnibus mega bills
The GOP strategy of lumping not only budget provisions but policy provisions on different topics into one big supplemental spending bill was really unprecedented and likely unconstitutional. Dayton warned the GOP early not to do that, and they did it anyway.
The "mega" nature of the bill seems to be the root 90 percent of the problem.
At a press conference Wednesday, Daudt was asked three times by reporters why he chose the megabill strategy, and he didn't have a very good answer. He said when they sent Dayton a single bill, the bill that would help pay deputy registrar businesses hurt by the MNLARS computer system breakdown, that Dayton wanted it in a bigger bill.
Watch the Daudt press conference.
That's partially true. Dayton wanted additional funding to fix the MNLARS system in that bill and the Republicans disagreed. For Daudt to compare that "big" bill to the omnibus mega bill he and Gazelka produced is a big stretch.
At his press conference, the governor argued, convincingly at times, that the GOP created the megabill as a political strategy to cultivate talking points for election rhetoric. They now have a document with hundreds of provisions that would serve various causes, and the GOP can show Dayton vetoed it.
The governor is only convincing on this point because he pointed out he would have signed several of the bills had they come separately and appears to have evidence the GOP was willing to send him separate bills at one point.
"I was assured three weeks ago by the speaker at one of our bipartisan morning breakfasts that he intended to present both the opioid and the elder care bill to me separately. He didn't do so. I urged and implored several times over the last few days of the session to send me the school safety bill as a separate matter, and they declined to do so," Dayton said.
Gazelka took issue that anyone pledged to send the governor stand-alone bills, only that it was talked about.
Watch the Dayton Press conference.
In fact, at a May 18 press conference right after the Texas school shooting, the GOP and Dayton agreed they would pass a school safety bill.
Gazelka, at a press conference Wednesday separate from Daudt (which seemed odd), deflected Dayton's criticism that the megabill was nothing but an election ploy, noting the Senate was not up for election. Point well taken.
Daudt kept saying Dayton was the one playing politics. Daudt was asked at least a couple of times if he would produce megabills again. He kept saying with a new governor, there won't be a need for it.
He also said he doesn't believe offering the megabill was a tactical mistake.
But Gazelka, in response to a reporter question on the same issue, said he was willing to examine the megabill strategy and talk about whether it worked.
Tone differs
If the tone of press conferences is any indication, Daudt seems to be gearing up for a big election fight.
While Gazelka, still somewhat soft spoken, used words like "angry" and "disappointed," Daudt was somewhat less charitable.
"I just can't tell you how incredibly disappointed I am that the governor chose politics over helping these people," he said, referring to causes funded in the vetoed bill, some of whom showed up at a news conference.
"I'm incredibly disappointed. I'm actually to the point where I'm embarrassed for the governor that he did this."
At one point he took the gloves off going after Dayton's competence with a not-so-subtle allusion to mental capacity.
"The governor had trouble remembering what the bad things were that were in the bill," Daudt said.
(Video of Daudt comment, It's at the 8 minute mark of his press conference.)
Gazelka referenced the Legislature works better with "honor and respect" but had no comment when a reporter asked him if he thought the governor was working with honor and respect.
Watch Gazelka press conference. Honor and respect comment near the end.
Final countdown
Both Gazelka and Daudt blamed the governor for not notifying them he was going to announce his vetoes (he said on numerous earlier occasions he would carry out the vetoes) and Daudt said the lack of communication was telling in the last two weeks.
Gazelka said he had two-way texts with the governor Tuesday night hinting at a meeting, and then the governor's plane was delayed and Gazelka thought they were going to have a meeting Wednesday afternoon.
He heard nothing and then was shocked about the vetoes when the governor announced them.
Dayton said communication was a problem for the GOP, not him.
"In the last 8-10 days it was absolute chaos. They couldn't agree among themselves. We couldn't get a straight answer because the House and Senate couldn't speak, sometimes weren't even speaking to one another."
When Gazelka was asked if he had trouble working with the House he also said he would have no comment.
Who's reasonable?
Gazelka argued that the Senate removed or modified about 60 percent of the 117 objections Dayton had to the supplemental spending bill and was surprised that those that were left in were serious enough to cause a veto.
He said he thinks a compromise could have been reached if they had another day.
Dayton says his administration sent 125 letters to the GOP objecting to various provisions in various bills far ahead of time, yet those provisions still ended up in the bills.
It appears Dayton and Daudt agree on one thing: There will be no special session. Daudt said he would not ask for one.
Said Dayton: "No special session. They had their chance. They've messed this session up worse than any I've ever seen."
Said Daudt: "He has failed our state. I can't answer for how illogical this governor has been for the last two weeks."
Gazelka and Dayton did leave open the idea of a special session to address the tax conformity issue (which was also vetoed) after the election, but no one seemed particularly enthused about that idea.
"I'm open to suggestions. I don't want to hold out that hope," Dayton said.