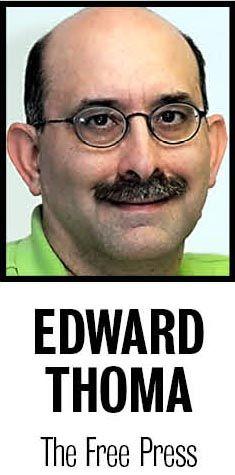 Mike Moustakas is a two-time All-Star who hit 38 home runs last season and hit free agency this winter expecting a big, long-term payday.
It didn't happen.
Logan Morrison also hit 38 homers in 2017 before entering free agency. Like Moustakas, he had to wait until training camps had opened before he found a new employer (the Twins) — and like Moustakas, he had to settle for a one-year guarantee of $6.5 million.
That's big money to you and me, and it's understandable if you're not inclined to feel sorry for Moose and LoMo. But they, and myriad others who found baseball's annual meat market frozen shut this winter, were suddenly blindsided by what appears to be a new reality for the players union: Free agency as the baseball world has known it is broken, probably beyond repair.
There are a lot of factors involved, not the least of which is that the new wave of young, highly educated front office executives understand that the old habit of giving long-term, big money contracts to veteran players is foolish. They not only understand that, they are acting on it.
Player agents suspect collusion is at work. My sense is that the market correction I've long anticipated finally arrived this offseason. 
Fact: The most common age for a player's peak season is 27, and the next most common ages are the years around age 27.
Another fact: Take all the 30-year-old players in a given season, and two years later, half of them will be out of baseball. Two years after that (their age 34 season), another half will be gone, and so on — a 50 percent attrition rate every two years.
Also a fact: Most free agents, like Moustakas (29) and Morrison (30) hit free agency already past their peak ages. 
What all that means is that teams investing in free agents are investing in a declining market. Yes, some older players still have their peak season ahead of them, but most don't. It's taken a long time for teams to act on that reality, but this winter they have.
This development comes immediately after the union effectively sold out its future members by agreeing to sharply restrict how much money draftees and international free agents can get. The union obviously figured that that money would instead flow to veteran, established players.
But what has happened instead is that teams have a stronger financial incentive to turn to the young, unproven players. They're even cheaper now than they were five years ago. 
And suddenly the union finds itself stuck. Young players can't get paid what they're worth, and the teams have decided that, by and large, the older players aren't really worth what they were getting. And the collective bargaining agreement that set up this squeeze has four years to run.
Four years that will undoubtedly be marked by rising discontent by the players and pressure on the union leadership to reverse this trend. Four years that will almost certainly end with a significant strike/lockout.