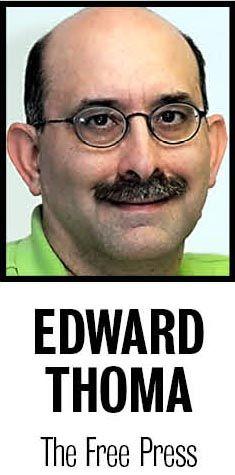 It was just like old times Friday: An irate Ron Gardenhire kicking dirt over home plate while jawing at an umpire who promptly ejected him from the game.
The only oddity was that Gardenhire was wearing a Detroit Tigers jacket, not the Twins jacket he wore for so long.
Three seasons have passed since Gardy's long tenure as Minnesota's manager came to a merciful end. When he was dismissed after the 2014 season, he was clearly beaten down physically and emotionally. Nobody gets to be a major league manager without a sky-high competitive drive, and Gardenhire had been losing big since 2010.
And at that point, it was quite plausible — maybe even probable — that he wouldn't get another chance. The Twins were, at that point, as resolutely old-school as any organization in baseball. Yes, they had an analytics department, but whatever it was producing was, to all public appearances, not taken seriously by the decision makers, including the manager. And no new-school front office is going to have a manager who treats the metrics with disdain.
But Alex Avila, who calls the shots these days for the Tigers, is not of the Derek Falvey mold. And Gardenhire professes a newfound respect for sabermetrics after a year as bench coach with the Arizona Diamondbacks.
Which is plausible. Gardenhire last year was exposed to a more sophisticated level of analytics than he was in Minnesota, and he didn't have the authority to ignore it.
What we do know is that Gardenhire has largely put his old band back together. Rick Anderson, Steve Liddle, Joe Vavra — they're all on his coaching staff in Detroit. Scott Ullger probably would be but for the failing health of his wife. 
The old friends might help ease the pain of what figures to be a difficult season. The Tigers lost 98 games last year; nobody in baseball lost more. The Tigers have started a rebuild, but it's made more complicated by a decade-plus of moves and signings with an eye on a World Series title that never materialized. 
Gardenhire has pronounced himself "all in" with the rebuild project, but throughout his Minnesota tenure he consistently preferred veterans to youngsters. Only if the young player was of clearly superior talent (Joe Mauer, Justin Morneau) did Gardenhire commit to playing him. Everybody else had to "earn" his at-bats and innings.
This was justifiable for the Twins of 2002-2010, when they dominated the AL Central. In the down years, not so much. 
Gardy's preference for the proven over the prospects may not matter right now. The Tigers aren't blessed with a deep and productive farm system. But Gardenhire certainly raised eyebrows when he selected struggling veteran Jordan Zimmermann for the opener instead of the younger Michael Fullmer, whose 2017 ERA was more than two runs better than Zimmermann's. (A Detroit writer opened his story on that decision: "This is not a joke.")
That choice is no more surprising to those who've watched Gardenhire over the years than his getting ejected from the opener. He is what he is.