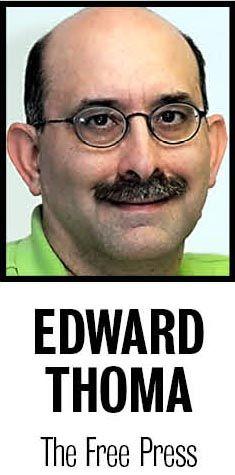 The Twins played their first week-plus of 2018 in snow squalls and sub-freezing temperatures. They are hardly unusual. 
Those conditions are baked into the schedule. Late March in Minneapolis and Pittsburgh can be nice, but more often not. It takes a while for spring to take firm hold in the Midwest and Northeast, and major league teams are still largely clustered in those regions.
The only things worse than MLB's early schedule are every idea floated to dump the games likely to be played in suboptimal conditions. 
Back to 154
More than a half-century ago, when there were just 16 major league teams, none south of the Ohio River or west of the Central Time Zone, the leagues played 154-game schedules with plenty of doubleheaders. The season began on April 15 almost every season. (This is why we mark Jackie Robinson's debut on April 15.)
One common solution to the spring-game problem is to return to the 154-game schedule. Yes, there are occasional sour days in the second half of April, but they are less common than in late March. 
But nobody wants to cut eight games from the schedule, even if they are relatively sparsely attended. Attendance may be a fraction of the financial equation today, with broadcast and internet revenues, but it's still a major component.
And as a practical matter, you can't easily maintain interleague play (which is required season-long with odd numbers of teams in each league) AND cut eight dates from the schedule. Even playing 162 games, almost all non-divisional foes make one trip into town. 
Go South and West
One idea heard pretty much every year in these parts: Focus the April schedule on the West Coast, the South and a few northern domes. The outdoor northern teams should have pretty much a month-long road trip coming out of spring training. 
That may sound good in Minnesota and Detroit. It doesn't in Los Angeles and Atlanta. No matter what metropolis a team calls him, attendance is better in the summer, when school is out.
With a few exceptions (such as Cincinnati), almost all teams prefer to open the season on the road. Nobody wants to be home all month, especially if it means fewer home games in July and August. And the players, no matter how uncomfortable the playing conditions might be, don't like long road trips either.
Dome Target Field
Less a proposal than a complaint, usually voiced as: Why didn't they put a roof on Target Field? The answer, well known to those of us who followed the lengthy political brawl over new stadiums in Minnesota, is: Nobody wanted to pay for a roof.
Target Field was not designed for April. It was designed for the summer. A Miller Park-style retractable roof would wreck that ambiance. An open-air Target Field is worth the tradeoff. 
Don't fret. In a few weeks, we'll thaw out, and then we'll just have dim memories of Fernando Rodney catching snowflakes in his mouth between pitches.