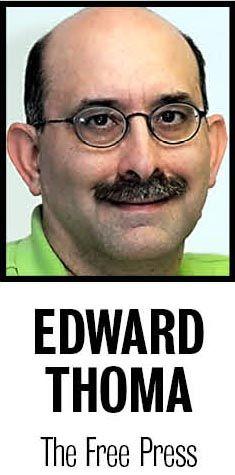 Better late than never, and better a little than nothing.
Twins fans spent a chilly winter wishing for some starting pitching reinforcements. They didn't come until after training camp opened.
Minnesota was far from the only team doing a lot of nothing this offseason. Dozens of free agents, top of the heap to bottom of the pyramid, remain unsigned even as pitchers and catchers have reported to camps in Florida and Arizona. I've been inclined to view this as a long-awaited market correction, but agents suspect a return of collusion, and the players union management a couple weeks ago had to tamp down talk of a spring training walkout.
The Twins' front office honchos made no secret of their desire to sign free-agent Yu Darvish, but the Japanese righty chose the Cubs instead. There are still at least three prominent starters left on the free-agent market, but the Twins don't seem nearly as interested in Jake Arrieta, Lance Lynn or Alex Cobb as they were in Darvish. 
After Darvish signed with the Cubs, there was chatter about the Twins trading for Chris Archer from the Tampa Bay Rays. Like Darvish, Archer is a legitimate top-of-the-rotation talent. 
The Twins on Saturday did make a trade for a Rays starter, but one a bit lower down the pecking order than Archer. Jake Odorizzi is a mid-rotation right-hander — not as good as Archer, but far less expensive in a trade. (The Twins surrendered Jermaine Palacios, a shortstop prospect ticketed for Double A this year, for Odorizzi.)
Minnesota's already thin rotation got a bit thinner when Ervin Santana had surgery on the middle finger of his pitching hand. He'll be out until sometime in May at best. So Odorizzi will help. The Twins now have a projected opening day rotation of Jose Berrios, Odorizzi, Kyle Gibson and two unknowns. 
Last week's signing of Anibel Sanchez (to a rare non-guaranteed major-league deal) merely adds another question mark to the list. Sanchez was good, but that was years ago. Supposedly the Twins analytics people think that he can reverse his fortunes by cutting back on his fastball usage and relying more on his offspeed stuff, but the man's ERA has been escalating for four years.
To be fair to Derek Falvey and Thad Levine, the Twins did bolster the bullpen, which had its share of problems last season as well. Veterans Fernando Rodney, Addison Reed and Zach Duke are at least known quantities. This figures to be the deepest bullpen Paul Molitor has had to work with in his tenure as manager.
And there is a serious case to be made that in the baseball of 2018 — a game in which starters increasingly are essentially asked merely to get through the order twice — it's better to have a deep bullpen than a deep rotation.