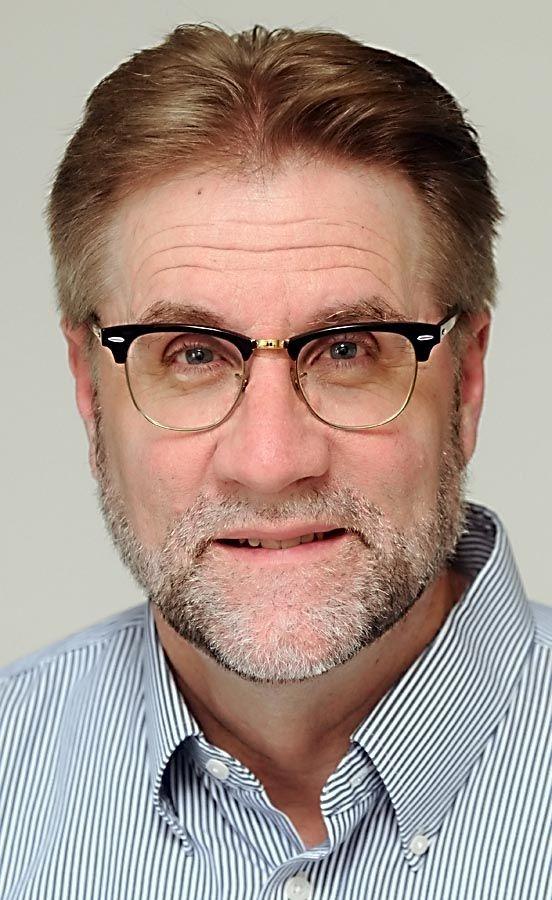 A remarkable community meeting at Centenary United Methodist Church Thursday evening offered a stark realization that unjust imprisonment of people of color resembles a modern-day system of slavery.
But even more remarkable was the fact the community corrections and law enforcement leaders seemed to agree with the basic premise that mass incarceration is justice denied.
Centenary hosted a showing of "13," the compelling Netflix independent documentary on the state of mass incarceration of people of color in the United States. Riveting testimony from victims, a solid recitation of the facts and insightful commentary from experts laid bare this problem that gets all too little media publicity.
A panel discussion after the showing included Mankato Director of Public Safety Amy Vokal, Blue Earth County Community Corrections Director Josh Milow and Sherrise Truesdale Moore, associate professor and coordinator of the Minnesota State University corrections program.
The panel spoke passionately about the very real consequences of the problem, local racism and the difficulty in overcoming some of the barriers to resolving the larger problems of racism its connection to imprisonment. The loss of human capital is astonishing as a prison industrial complex gets richer and fuels political fires.
While the Mankato Department of Public Safety established a Race, Equity and Leadership Team about five years ago, progress, said Vokal, has been "very slow to come," with "minor victories."
"We are moving too slow," said Vokal, who had a student of color live with her and her husband for three years. She recalls walking into a Mankato convenience store where she was well known with the student and people automatically assumed he was under arrest.
"That left a hole in my heart," said Vokal, who noted the young man was a good student with a big heart.
Milow saw the film for the third time. "I can't say it's any less disturbing. We've gone backward since the Civil Rights movement," he said.
As director of community corrections he sees firsthand the injustice in a Minnesota probation system that gives some offenders 40 years of probation, a figure he sees as just setting people up to be in jail again and again. Many of the violations of probation can be considered "technical" rather than egregious, yet the incarceration continues.
In Blue Earth County, Milow said, he works with the judicial system to reduce probations and get treatment and diversions, especially for younger people. He's troubled by the fact that when a 16-year old is only arrested and not charged, it shows up on their permanent record, making getting a job difficult.
Prisons don't make people better, Milow said. The best they can do is teach inmates marketable skills so they have a chance for jobs when they get out.
Truesdale-Moore worked in the youth corrections program in Maryland and with the U.S. attorneys offices also. African Americans through history have built up a distrust of mostly white institutions be they police or health-care providers. Those things are not easily overcome.
And blatant racism still exists in the corrections field. She told of her Minnesota experience going to a professional conference and hearing a probation officer use the "N" word.
She was thus motivated to teach cultural competence to corrections students, something everyone needs. "You're only competent in your own culture," she said.
And police-involved shootings of African Americans hit close to home when MSU grad and Columbia Heights police officer Jeronimo Yanez shot and killed Philando Castile in a routine police stop, where Yanez was eventually acquitted of manslaughter charges.
"It bothered me because he was a product of our school," she said, her voice getting louder. In her first class that fall after the shooting, she referenced the Castile case. She told her students: "I don't want another student to come out of this university and do this because it bothered me."
Audience members asked the panel for solutions, and there were few that were easy or guaranteed. Milow called for more training of prisoners and second chances for minor crimes. Vokal said Mankato police no longer will wrestle students in schools who are being disruptive or who won't leave. We need to know more about the neuroscience of bias and discrimination. And she said police need to have empathy.
"I don't know how to teach empathy," she said.
One practical solution might be for people to support youth programs, said Milow. Sometimes a relationship between a caring adult and a troubled youth can make all the difference.
But the solution may lie within our people's collective willingness to face the problem of racial bias and discrimination, though more than one panelist and audience member said President Donald Trump's presence in office is making that difficult.
Some did see a silver lining.
Longtime activist and MSU diversity professor Michael Fagin had this to offer: "Thank God for the president. He's waking us up. He's showing us who we really are."
Joe Spear is editor of The Free Press. Contact him at jspear@mankatofreepress.com or 344-6382. Follow on Twitter @jfspear.