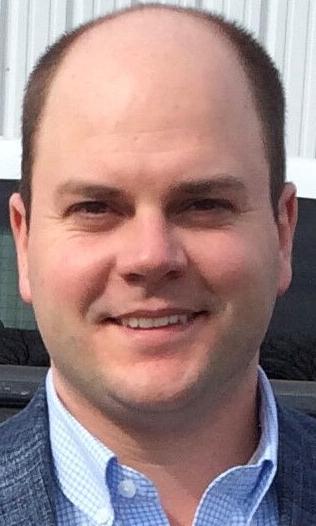 If you're like most Minnesotans, you've been driving less and filling up your vehicle's fuel tank less often than before the pandemic. When you do, you probably don't think much about it other than how much you're paying at that time and how quickly you hope to be on your way to your next destination.
You also probably don't pay attention to the Minnesota Department of Commerce decals that certify that the pump you're using has been tested and found to be accurate. You probably take for granted that the fuel you're putting into your tank is the correct fuel and won't damage your engine.
Unless the dispenser isn't working, you'll probably be able to fill up in a few minutes without even thinking about how the fuel comes from an underground storage tank to reach your vehicle's tank.
The simplicity of the consumer's experience in "fillin' 'er up" contradicts the immense care and complexity involved in the supply chain and, at its final stage, the work of fuel retailers.
Your neighborhood gas station, the large truck-stop-and-convenience-store along a busy highway, and every retailer in between has important legal, commercial, and health and safety responsibilities. But none is more important than this: Making sure that the fuels they sell — be they flammable, combustible or toxic — are stored and dispensed in a safe manner to protect customers as well as the groundwater, the soil and the wider environment.
It is a fact of modern life that we too easily assume that technology works well and can adapt quickly to our changing needs.
So, when some people urge Minnesota to adopt a higher new ethanol standard for gasoline sold in the state, they're making an easy but bad mistake about taking things for granted.
"Let's simply dictate that E15 is to be sold starting next year, instead of E10," they say. It will help the ethanol industry grow; it's lower cost for consumers at the pump and it will help the environment by reducing emissions. True enough, though there's still debate over whether higher ethanol blends are as fuel efficient and cost saving as proponents suggest.
"Some retailers already sell E15, so why can't others just follow suit?" Because it's complicated.
The Minnesota Pollution Control Agency (MPCA) regulates retailers' Underground Storage Tank (UST) systems. The MPCA and federal regulators have determined that E15 cannot be properly stored and dispensed with conventional UST equipment, which incidentally can handle E10 safely.
So how could we get a government-mandated greater amount of E15 from a semi-tanker to your gas tank? Only by first making sure that the retailer's storage tank, piping and dispensers were E15-compliant.
The MPCA believes that 85% of retailers would have to switch out their UST systems, at an average cost to the retailer of $590,000 per location. That is more than three-quarters of a billion dollars to replace equipment, with the time it will take to replace USTs in every part of the state estimated to be 10 years!
Recent proposals are a start, but they're only a fraction of the funds needed to make these upgrades. Where will the remainder fall? On the backs of retailers. And no one is telling Minnesotans how a 10-year replacement project can be realistically done in one year.
In other words, there's a lot of wishful thinking happening, with proponents taking things for granted that they don't usually have to think about or readily see.
Legislating an E15 mandate is an exercise of waving a magic wand and sprinkling fairy dust on Minnesotans. Do you believe in fantasies? We retailers can't and don't. We're too grounded in the everyday realities of Minnesotans driving to and from work, school, church and recreation.
E15 or higher ethanol content fuels may be one of the most widely used energy sources of the future; and we retailers will enthusiastically provide them to the traveling public. But we live in the here and now, and the present-day impracticalities of a totally unworkable E15 mandate cannot be ignored by any Minnesotan — especially by our governor, his commissioners, lawmakers and industry partners.
Tyler J. Freyberg represents Freyberg Petroleum Sales of Mankato.