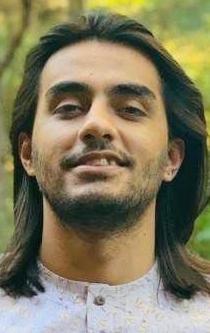 The debate on the effectiveness of social media in activism has been a divided one. On the one hand, people argue that social media is nothing but a platform wherein users engage casually and that they have little meaningful interaction on pressing issues.
Whereas, supporters of the virtual space reason that social media is not only an effective platform for activism but also is more democratic because it tends to break the barriers imposed by traditional media in terms of producing and sharing information.
Malcolm Gladwell, a Canadian journalist and writer, in his article "Small Changes: Why the revolution will not be tweeted" in The New Yorker, outlines the critical distinction between traditional activism and its online version. He argues that Facebook and other social media platforms such as Twitter, WhatsApp, and even SMS service are not mere tools meant just for building networks.
Instead, it is the opposite in structure, character, and hierarchies when compared to traditional activism, which includes having a single authority or collective of influential people controlling the activism in the hierarchical setup and making decisions based on discussions with group members and allies.
Whereas, in the virtual space, there is a free exchange of thoughts and ideas leading to the organic formation of groups of like-minded people. These groups then converse on various issues of common concern and analyze things extensively. Social media has the potential to strengthen the participatory nature of a democratic polity because it provides citizens a platform where they can discuss and raise objections to any socio-political issue.
Socio-political changes can take place at various levels. For instance, if a person watches a video or reads a post on social media and then likes or shares it, a subconscious change takes place in the person's mind. Over time, this change influences the person's opinion and outlook toward society and government, and the resultant actions are often governed by it.
Also, when he/she shares something on social media, it is an act of social engagement, at least to some extent, on an issue. There is a probability that someone else will also read the post once it has been shared. These are all parts of activism.
With the help of social media platforms like Facebook, Twitter, and YouTube, there is a substantial possibility of starting and revolutionizing various political movements at relative ease and a much higher speed. Besides the penetrative reach of the social media, what also adds to its strength is its cost-effective character.
As compared to the print, radio, and television, social media is best suited for quick and economic dissemination of information. Its broad reach and user-friendly nature make it attractive, and people across the globe can access information shared on these platforms.
Social media also helps in breaking the monopoly on the information because the mode of interaction is many-to-many. Unlike traditional media where people are relegated to the role of viewers, readers and audience who will only receive information that is being provided by the traditional media — radio and TV channels, social media empowers them by making them equals in terms of sharing and producing information.
It facilitates a more democratic space, which is also instrumental in breaking the monopoly over content creation and agenda-setting.
Another important aspect of activism is the quest to raise voices against social injustice. In this context, social media not only helps in connecting people but also acts as a platform through which people can be made aware of social injustices that perpetrate against people in various circumstances.
It makes information much more accessible to the ordinary people, besides empowering the whistleblowers and activists to disclose information that has been consciously denied to the people by the ruling class.
As a public space, the internet has immense potential to be instrumental in democratizing our society to level hitherto unimagined. It not only breaks away from the monopoly of established media organizations in creating and sharing information but also acts as a watchman to check the wrongs of the established media.
However, advancements in technology are also laden with formidable challenges. Rumors and fake news are increasingly gaining popularity, so is cybercrime. The problem for activists and rational-minded people is to continuously provide people with the correct information and counter the agenda that trolls and anti-social elements that try to set to vitiate interaction in the virtual space.
Saurabh Anand is an international student from India at Minnesota State University and a graduate teaching assistant in the English department. Before moving to the United States in 2018, he worked as a content management systems specialist and digital marketer.