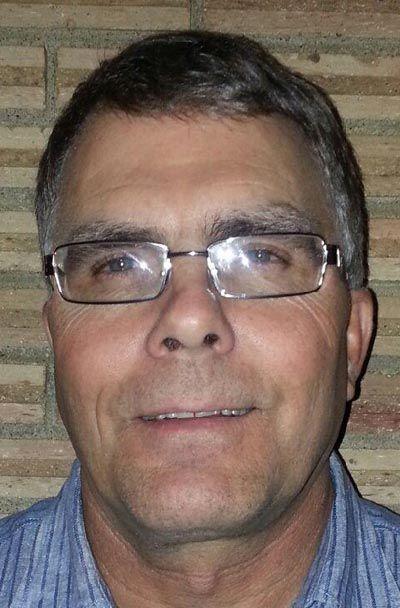 I am responding to the Minnesota Pollution Control Agency's plan on sediment reduction in the July 23 Free Press, and The Free Press editorial on July 28. What is going on?
The picture labeled from MPCA and the Minneopa Falls was neither the falls nor from MPCA. In the editorial "cover crops also enrich the soil with nitrogen." If true, I thought we were trying to reduce nitrogen? Do we need to embellish the problem to address it?
Back to the story, a 50% reduction in sediment going into the river is a worthy goal and something to strive for. Although research shows that most of the sediment is coming from streambanks and they are not being addressed.
MPCA'S own sediment reduction strategy from February 2014 states 60-85% of the fine sediment comes from non-fields (i.e. not farms). In the same report "the Le Sueur and Blue Earth rivers, which are only 2 of the 13 watersheds, contribute over half the annual sediment load" with similar farming practices throughout the basins.
MPCA is ignoring its own data. This goal is similar to the goals MPCA had 20 years ago, which was a 40% reduction in non-point source pollution (i.e. farmers). MPCA's solution then was to leave more residue on the surface. Farmers cooperated and did that, but it didn't reach that goal because again most of the sediment is coming from streambanks. The hope now is putting the residue (i.e. organic matter) in the soil.
Organic matter is good for soil and plants and good for soil health. MPCA is promoting organic matter as the solution saying 1% increases in organic matter (OM) = 1 inch of rain held in the soil. One percent of the top 6 inches of soil = .06 of an inch, or about the thickness of a dime. Let me know how we can squeeze 1" of water into 1/16 of an inch.
Natural Resources Conservation Service (NRCS) does not agree with this either. This seems to be an example of a case where two government agencies don't communicate with each other. In fact, NRCS states that adding soil organic matter would slightly add to water holding capacity in sandy soils but could even decrease in clay soils which are the main soils found in this area.
Many feel $3 billion to $5 billion dollars were wasted in Minnesota over the last 20 years because we were not addressing the problems with viable solutions. As stated in the article, states are required to develop programs to get certain federal funding. The plans don't have to make sense or be practical or effective. The recent strategy acknowledges the problem is eroding streambanks and ravines but said the solution is "cost prohibitive."
Ag drainage is entirely different than storm water drainage. Consider this for an example: If you filled your sink with 6 inches of water and the drain was sized in a ratio to what tile drainage is to the amount of water in the sink and land area. If it drained in 12 days, as a farmer you would be happy and send your drainage contractor a thank you. If it drained in 3 hours it would be on par with storm sewers, but if it didn't drain in 1 minute, we would probably be calling a plumber.
Farmers should not be blamed for but should be given credit for improving on the harmful effects of mother nature. Farm Bureau and commodity groups should be citing the research that shows farmers are doing a good job instead of being apologetic and accepting the blame for farmers. Less sediment goes down the Mississippi River today than in pre-agricultural times. How about giving science and research a chance to work?
Greg Mikkelson is a Lake Crystal farmer and is with the Minnesota Natural Resources Coalition.