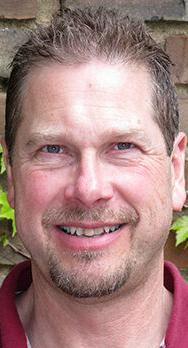 Sept. 22 is the 60th anniversary of the Peace Corps, the day that President John F. Kennedy signed into law legislation creating the agency. With one stroke of a pen, President Kennedy deepened our nation's ability to live out key values — values like service, peace, sacrifice, commitment, and learning from those we hope to serve.
I am proud to be one of more than 7,068 volunteers who have served in the Peace Corps from Minnesota since 1961, joining more than 240,000 nationwide over these last 60 years.
I entered the Peace Corps hoping to bring my skills and commitment to communities around the world. However, I left enriched and grateful for what I had learned from those I had come to serve.
I recall how nervous I was visiting my work site for the first time after being in Costa Rica only a few weeks, speaking almost no Spanish, and on my own in a foreign country for the first time in my life. I guess it would be a little like being a refugee. The farmers in the community where I served, thankfully, accepted me with no hesitation — we had a common language (dairy farming), and like so many rural and small town people in the Midwest, they showed incredible patience and humanity hosting me and getting me settled in.
This Peace Corps anniversary is unlike any other. In March 2020, the COVID-19 pandemic led to the temporary suspension of all Peace Corps programs in the 61 countries in which Americans were serving, and, as a result, we will observe the 60th anniversary without Peace Corps Volunteers in the field. This unprecedented moment has provided an opportunity to reflect on what the Peace Corps has accomplished and envision what should come next. During this pause the National Peace Corps Association convened a series of nationwide conversations about the future of the Peace Corps in a changed world.
The community of returned Peace Corps Volunteers envisions an agency that
• advances global peace and understanding,
• seeks innovative solutions to shared global problems and
• responds to shifting expectations in the developing world.
But respondents also want an agency that joins other serious institutions in addressing systemic racism, gender-based discrimination, and climate change — and they want an agency that genuinely listens to global partners so that the institution can provide the best that America has to offer.
I embrace this vision and saw the best of it in my Peace Corps service experience. After a year or so, when I could reasonably converse in Spanish, I was regularly invited into my neighbor's homes for supper in the small farming village where I worked.
We'd discuss the issues of the day impacting our lives: from local politics to foreign affairs; from the farm-gate price of milk to the cost of their kids' school books; from the new teacher just arrived at the public school to the newest baby born in town. Peace Corps volunteers come to understand that we are all connected around the globe, and the people we interact with in our host communities see the same thing as they get to know us.
Over the last 60 years, nearly a quarter of a million Peace Corps volunteers have made a tremendous contribution to the individuals and communities in which they served, and to our planet. You can join in celebrating the Peace Corps' 60th anniversary and ensure its resurgence by urging your member of Congress to co-sponsor the Peace Corps Reauthorization Act (H.R. 1456) (or thank them for co-sponsoring if you know they have) and help deepen our nation's commitment to service, peace, sacrifice, commitment, and, yes, humility — learning from others whom we hope to serve.
Peace Corps service is needed now more than ever.
Brian Foster served in the Peace Corps in Costa Rica from 1980 to 1983 and is a resident of St. Peter.