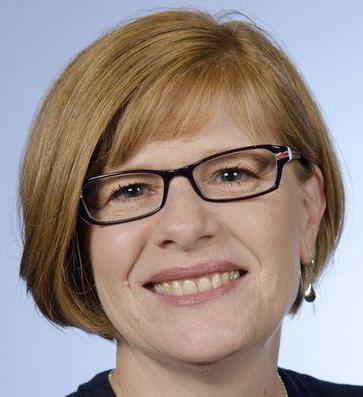 Leonard Pitts, in his op-ed "What black people are dying to know," wrote that in order to dismantle systems of privilege, the beneficiaries of such privilege need to recognize the ways that privilege advantages them "every waking day from cradle to grave."
What follows is my contribution, albeit woefully inadequate, to this effort.
After graduating from college with a degree in social work, I moved to a suburb on the westside of Chicago. I got my first job at Ada S. McKinley Community Services. I was a young, naïve white woman, hired by an African American social worker, working with predominately African American social workers, and serving predominately African American children with developmental disabilities and their families. The majority of the families I worked with were working class, living in neighborhoods similar to the one I grew up on in St. Paul.
It was the place where I discovered I was "white." For the first time, I was the "minority race"— at least numerically. For the first time, I had some awareness of the advantages of being a white person in America. Although, my awareness did not really take hold until more than 25 years later.
Today, we call these advantages "white privilege." In 1986 I did not know there was a word for the unearned benefits and opportunities I receive because of the color of my skin.
Back then I naively thought that everyone was judged based upon the "content of their character." It came as quite the surprise when one of the office staff, an African American woman, did not like me because I was "white." I was trying to figure out what I had done to make her not like me. I had a conversation about this with one of my social work colleagues. She told me not to take it personally. It was not me as a person that she did not like. Rather, she just did not like white people, and I was white.
Not being liked because of my "whiteness" was a totally foreign experience. In hindsight, I realize that it was her, and every other black person in America's "every waking day" lived experience, to be disliked by white people just because of the color of their skin.
And more importantly, I realize that the consequences of her not being "liked" by white people and me not being "liked" by black people was then, and remains today, fundamentally different. Black people in America have too little power to detrimentally impact the trajectory of white peoples' lives.
Worker safety was occasionally a topic of conversation at Ada S. McKinley. A few of my families lived in the deeply impoverished, severely neglected African American neighborhoods on the west and south sides of Chicago. At the time there was no such thing as cell phones or email. There was no Google Maps. Some of my families could not afford landlines. There was no way to confirm appointments or call for assistance in the case of an emergency.
I vividly remember being told that as a white woman, I was safer traveling throughout the west and south sides of Chicago, including the most impoverished, neglected parts of the city where some of my families lived, than were my African American co-workers. At first, the notion that I was safer made no sense to me. As a white woman, visiting African American families in black neighborhoods, I clearly stood out as someone who did not belong. Surely, I would have been an easy target.
Not so, said my African American co-workers. I was safer because every black person in the city of Chicago knew that a crime being perpetrated against a white woman by a black person, in particular by a black man, would result in an all-points bulletin law enforcement response. Furthermore, no expense would be spared to ensure that justice was served. I do not recall the words "white privilege" used in their explanation. I know now that this is exactly what they were talking about.
Only now have I come to realize how dangerous it was for my African American colleagues to travel to the southwest side of Chicago to visit families — a place populated largely by white working-class families. The real danger was for my African American colleagues going into "white" neighborhoods. My co-workers knew what I was too self-absorbed and ignorant to understand. There would be no all-points bulletin law enforcement response for them. And, if there was a response, they would likely be treated as the aggressor.
This brings me to the heinous, tragic slaughter of 25-year old Ahmaud Arbery by two white male vigilantes. I have been trying to make sense out of his senseless death. The only answer I can come up with is their belief in the supremacy of their whiteness encased in a system of white privilege. The assailants were emboldened to act based upon their self-righteous, self-entitled, self-assurance in their "whiteness" and all the privileges that being white in America affords.
The assailants knew there would be no all-points bulletin law enforcement response to protect and get justice for Ahmaud Arbery.
Nancy M. Fitzsimons, PhD, MSW, LISW is a professor of social work at Minnesota State University. She participated in the Greater Mankato Diversity Council's "Write on Race, to be Right on Race." She lives in North Mankato.