As voters consider their choice for president, we believe the policies and leadership of former Vice President Joe Biden will benefit the Mankato region more than those of President Donald Trump and his administration.
Economy, agriculture
We're most concerned about Trump's policies that impact agriculture, a significant part of the Mankato economy. Blue Earth County produces $1.1 billion worth of agriculture goods in a year. In Watonwan County, 80 percent of total economic activity comes from agriculture.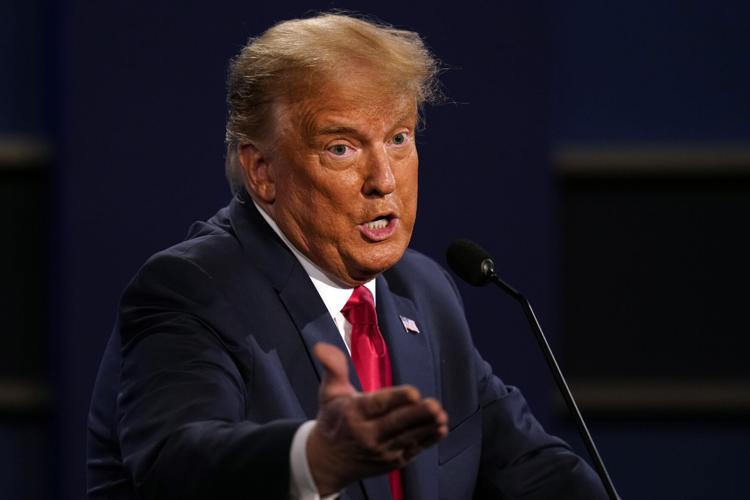 From a failed trade deal with China to excessive waivers for the oil industry on the Renewable Fuels Standard, Trump policies have hurt farmers' bottom line.
That pain filters through to the economy that supports agriculture in the Mankato area. At one point in the summer of 2019, the drop in soybean prices because of Trump's trade war amounted to a loss of $80 million for farmers in the nine-county Mankato region.
China was the biggest importer of U.S. agriculture products before Trump's trade war, buying some $21 billion worth of goods per year. USDA estimates that import figure will be $13 billion this year, a 33 percent decline.
When Trump imposed tariffs on Chinese imports, China responded by imposing tariffs on soybeans, pork and other products.
Already, the World Trade Organization approved a complaint that U.S. tariffs on Chinese goods were against international trading rules.
We should remember Republicans and many American business interests favored allowing China into the World Trade Organization in 2001 as a way to get China to obey trading rules and be held accountable if they don't. The WTO is still the best way to get China to trade according to the rules.
Biden policies would boost agriculture.
Biden said he would create a coalition of trading partners to put pressure on China for fair trade, instead of "going it alone" as he said the Trump administration has done. He favors enforcement of the Renewable Fuels Standard requiring oil companies to meet the blending standards Congress set. Biden opposes the dozens of waivers Trump has given the oil companies.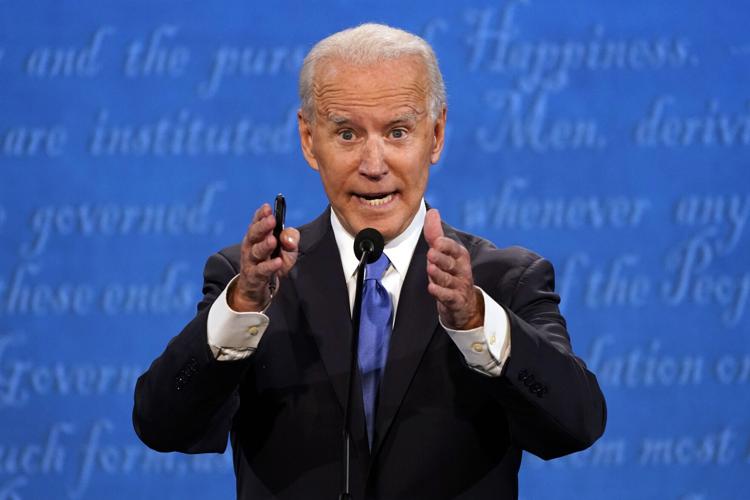 Biden has a long history with the tradition of a bipartisan agricultural policy, and that's the right way forward.
Health care
The Trump administration's continued attack on the Affordable Care Act, with a pending lawsuit that could lead to 8.3 million Americans losing their health care, would also threaten the health care of thousands of area residents.
More rural residents tend to qualify for Affordable Care Act subsidies as a result of lower incomes. Many are on Medicaid that was also expanded with the ACA. Some 4,500 Households in the nine-county Mankato region have insurance through MNSure and the ACA.
The Trump administration has long promised a replacement for the Affordable Care Act but has not even hinted what that might be. Should the Affordable Care Act be eliminated in the pending court case, thousands would not only lose health care, but those with pre-existing conditions would likely be unable to get affordable health care.
Biden and Harris plan to create more competition for health insurance by adding a public option to the Affordable Care Act. Biden was instrumental in getting the ACA through Congress and will know best how to amend and improve it.
Biden and Democrats have long favored legislation that would lower prescription drug prices including the simplest solution: allowing Medicare to negotiate with drug companies for lower prices.
Pandemic
And health care has become a bigger problem in America, of course, with the onset of the coronavirus pandemic. The Trump administration didn't act when it needed to act to stop the spread. It tried to hide the very real and dangerous truth from the American people. (Trump's recorded conversation with journalist Bob Woodward said he wanted to downplay the pandemic.)
And the Trump administration's response was chaotic at best, leaving states to fend for themselves to get needed medical devices such as ventilators and personal protective equipment.
And even simple acts such as modeling preventive behavior like wearing a mask was above what Trump brought himself to do. Experts say many more died simply due to the president's bad example.
Biden wears a mask. He urged people to listen to experts such as Dr. Anthony Fauci, who Trump has called a "disaster," and who has much experience and an astounding reputation in the infectious diseases field. He has worked with Democrats and Republicans, but Trump is the first person to unfairly sully his reputation.
Biden will rely on scientists and follow their advice while Trump uses them as campaign punching bags.
Race relations
As race has come to the forefront in America, Trump has only further divided the country, while coddling white supremacist groups, even though he often backtracks from his statements after the damage has been done.
Trump calls for athletes to be fired for expressing their First Amendment rights (calling on the NFL to fire the "bastard" Colin Kaepernick) and paints people of color with a broad brush and tells white supremacist groups to "stand by."
Biden and vice presidential candidate Kamala Harris fit an evolving America where challenges of social and economic progress can be won, but only if we act together as a people and a nation.
And Biden is willing to admit he, other Democrats and Republicans made mistakes with crime bills in the late 1980s and early 1990s that unduly targeted young Black men.
When it comes to race relations and following the "insuring domestic tranquility" that the preamble to the Constitution requires, the Biden-Harris ticket will go a long way not only turning back the civil strife Trump has fomented, but creating a more just and equal society.
It's long past the time when a major party ticket had a candidate that was female and a person of color. We have every confidence that Harris will be the face of unity and justice in a new administration.
Biden and Harris condemn white supremacy and its variations. They will bring the full force of the law down on rioters or others who would destroy property. They support police. The Biden-Harris ticket support funding mental health programs and other support programs separately from police budgets. They oppose "defunding" police.
The Biden-Harris leadership on race relations and civility may be the most important American principle they bring to the election. Americans are angry and fearful, as our in-depth report "Pulse of the Voters" in today's edition shows. They're frustrated that their democracy, once taken for granted, has been undercut and subverted, used by Trump as a lightning rod instead of a peace pole.
Character
Character matters with the office of the president of the United States. Trump fails here as well. While some pass off his "style" as "straight talk," we see it as demeaning, racially charged, misogynistic and sophomoric.
Biden and Harris have opposed all the Trump policies we believe will hurt the Mankato region.
We do not tell our readers how to vote. We only try to lay out the facts through the lens of the public good and overall well-being of the country.
We urge everyone to vote.