There were few surprises when Minnesota State football coach Todd Hoffner announced this year's recruiting class on Wednesday.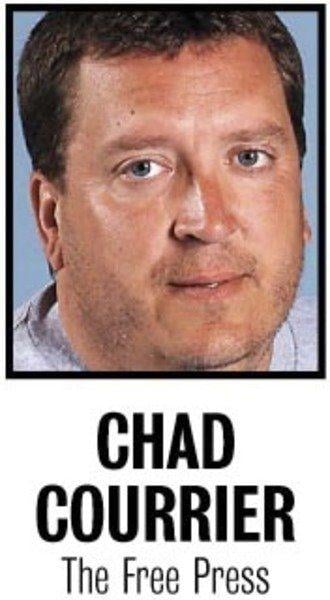 Because of roster size, this was going to be a smaller class, some 10 to 15 players less than normal. With at least nine players who were eligible to return from a lost season in 2020, there weren't many openings in the program.
That won't be a problem this season, but we'll have to see if it becomes an issue in the future.
It's no surprise that Minnesota State went big in recruiting. Most of the success in the Hoffner era can be traced to recruiting quality, big linemen, offensive and defensive.
Hoffner wants to run the ball, control the clock, establish field position and wear down opponents, and you can't do that without size and strength at the line of scrimmage.
Of the four offensive linemen in the recruiting class, two already weigh more than 300 pounds. The other two are 6-foot-6 and 6-7, meaning they'll be weighing in at more than 300 pounds once they've had a redshirt season.
Stopping the run and sacking the quarterback are also key to the Mavericks' defensive success, setting up third-and-long situations that are important to putting the opposition's offense back on the sideline.
There's a 6-5, 245-pound tight end in the group, perfectly fitting the Mavericks' prototype for that position, which is a mix of blocking and pass-catching.
There's a cornerback from Omaha (Nebraska) North, a noted producer of high-end football talent. There's a quarterback that will play safety, not an uncommon move in college football.
There's a linebacker to replenish a position that's been hit hard by graduation in recent years. There's a receiver who's 6-4 and nearly 200 pounds, bringing instant, and totally unfair, comparisons with Shane Zylstra.
There are no quarterbacks or running backs in the new recruiting class, which wouldn't be the case if there were more openings on the roster.
There are already five quarterbacks on the roster, four of whom have not played a down of college football. With J.D. Ekowa not at practice this semester, Jesse Forknell, Dexter Stigall IV, Mitch Randall and Tyler George are getting all the reps and could become the starter if Ekowa doesn't return in the fall.
If someone from that group doesn't emerge, there's always the possibility of a transfer coming in during the summer.
Running back also seems to be set with Kaleb Sleezer and Chase Devitt and a bunch of players who have yet to see the field. Sleezer rushed for more than 700 yards and seven touchdowns in 2019 and scored a touchdown in the national championship game. Devitt was the next running back in at the end of lopsided games, getting 20 rushes that season and showing potential.
The Mavericks will start up some spring competitions next month. Hoffner said he thinks there will be at least four scrimmages followed by a game at Northern State.
These will be important competition opportunities for the younger players who would have gained experience through backup roles last fall.
At that point, we might know if having a small recruiting class this spring will be an issue in the future.
Chad Courrier is the Free Press sports editor. He's at 507-344-6353, ccourrier@mankatofreepress.com or on Twitter @ChadCourrier.