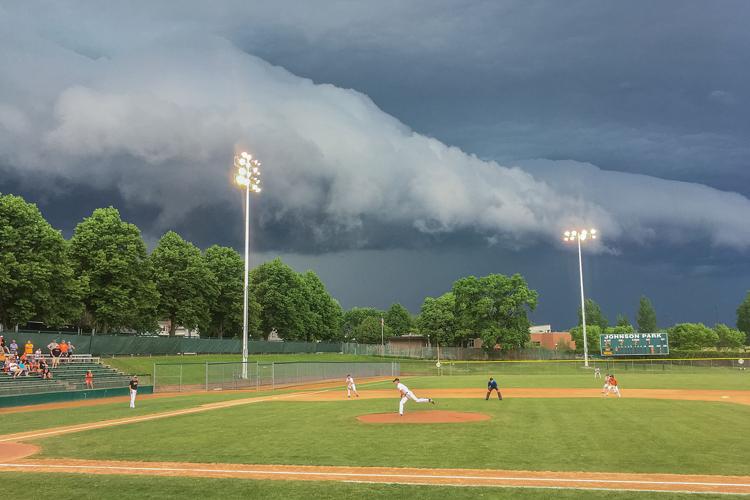 After the New Ulm Brewers made trips to the amateur baseball state tournament in 2014 and 2015, manager Al Flor had an idea.
Why not bring the state tournament to New Ulm? After all, the event hadn't been to the proud baseball community since 1990, so it was about time.
After the community's bid was approved in 2016, Flor and others spent the next four years trying to ensure New Ulm's time as the baseball epicenter of Minnesota would be perfect.
The one thing that couldn't be prepared for was a global pandemic, and because of COVID-19, New Ulm won't get its time to shine. At least not in 2020.
"This was six years we've been working on the state tournament ... definitely disappointing," Flor said.
On July 7, the New Ulm City Council voted to allow the tournament to proceed, a vote Flor and others in the New Ulm Baseball Association thought would be final. However, that decision was changed last week, as the council voted 5-0 to reverse course and not hold the tournament.
The state tournament consists of 64 teams, and generally brings anywhere from 15,000-20,000 people to its host communities over three weekends at the end of summer, concluding with the championship games on Labor Day. It's important to note that the number of people would have been significantly less due to state restrictions on crowd sizes.
Flor said momentum to not host the tournament was somewhat driven by a group of local physicians who felt bringing so many people to the community would be unsafe.
New Ulm City Council member David Christian acknowledged the physicians played a role, but said he ultimately chose to vote against the tournament because he felt his constituents didn't want it.
"I had 15 to 20 emails and probably 50 phone calls of people telling me the tournament should not be held," Christian said.
Springfield, which was originally supposed to host the tournament with New Ulm, will still host some of the Class C games. Other Class C games will now be played at the home of the Milroy Yankees. The Class B games will be played at Shakopee.
Going forward, the big question is: Will New Ulm get another chance to host? As of now, the 2021 tournament will be hosted by Chaska and Waconia, while the 2022 event is being put on by Faribault and Dundas.
Minnesota Baseball Association president Fred Roufs said New Ulm "is already a candidate" for the 2023 tournament, which will mark MBA's 100-year anniversary celebration.
"We're putting all of our efforts right now into what's going to happen at this tournament," Roufs said. "We'll sit down after the state tournament, after the dust is settled, and take a good serious look at what we're going to do with tournaments moving forward.
"Certainly we understand the work and effort that New Ulm put in."
Flor estimates that over the last six years, there has been in the neighborhood of $3.5 million put into hosting the state tournament by the city. That money was put toward numerous upgrades on both Johnson and Mueller Parks with the expectation that the community would get some of that back through hosting the event.
Johnson Park, which has a capacity of around 1,300, has a completely renovated grandstand and a new observation deck down the right-field line. It also has a new concession stand and renovated bathrooms.
Mueller Park, which holds about 1,000, now has a shade structure over the grandstand. There's also a new net backstop to improve fan viewing, along with expanded dugouts and renovated bullpens.
"We wanted to host it with a full house and show off our town, bring business into our town. That was our ultimate goal," Flor said. "COVID didn't allow that to happen. It's been an unusual and challenging year."
Follow Kevin Dudley on Twitter @Dudley7Kevin.