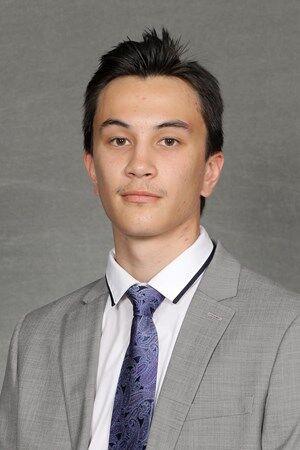 MARQUETTE, MICH. — The Minnesota State men's hockey team's power play looked the part throughout the first half of the season.
The zone entries seemed to come easy, the puck movement was pretty as usual, and the chances were coming. It's just that some of those chances were being left on the ice.
Not this weekend.
After scoring twice on the power play Saturday, the Mavericks netted another two with the man-advantage Sunday in a 4-0 WCHA victory over Northern Michigan.
"If teams want to be aggressive with you and they give you those opportunities, you take advantage of them, it stops them from being aggressive," Minnesota State coach Mike Hastings said in a phone interview. "That was the difference for us on the weekend."
The first power-play marker got the Mavericks on the board at 6:47 of the first. Cade Borchardt scored after receiving a nice feed from Nathan Smith. Julian Napravnik also assisted on the goal.
Smith, who had three points Saturday, left the game and didn't return after going hard into the boards early in the second. It appeared trainers were checking on his shoulder. Hastings said Smith will be further evaluated once the team returns to Mankato.
At 10:20 of the second, Todd Burgess made it 2-0, when he scored the team's second power-play goal. Akito Hirose made a no-look pass to Reggie Lutz, who then fired on goal. Burgess was there to bury the rebound.
Hirose got his first collegiate goal late in the third, and Ryan Sandelin iced the game with an empty-netter just minutes later.
"He's a guy that just exudes confidence and poise," Hastings said of Hirose. "I like how he thinks his way around the rink, whether it's in our end, in the neutral zone or in the offensive zone."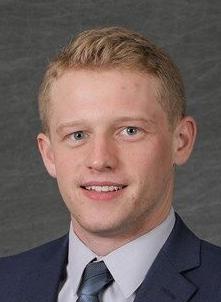 Shots on goal favored the Mavericks 25-21. Dryden McKay recorded his fourth shutout of the season and the 18th of his career for MSU. The Mavericks didn't allow a goal all weekend, as the Wildcats struggled to even get shots, let alone good scoring chances.
Hastings has been especially happy with the defensive play of his forwards, and he's glad they're seeing the benefits.
"We had a good weekend that way (defensively), and they're actually being rewarded," Hastings said. "If you give the game the respect that it's due, it usually pays you back. Hopefully we can continue that."
Jared Spooner missed Sunday's game after sustaining an injury Saturday. Hastings said Lucas Sowder, who missed his fourth straight game Sunday, was unavailable this weekend.
MSU (5-1-1) is scheduled to host Michigan Tech at 7:07 p.m. Friday at the Mayo Clinic Health System Event Center.
Follow Kevin Dudley on Twitter @Dudley7Kevin.