Hunters can be an opinionated lot, especially those with decades of experience on their boots.
There is little doubt that my hunting partners and I are solidly entrenched in the grizzled/dogmatic category. So, whenever the Minnesota DNR proposes modifications to current game rules, we expound on the topic with level-headed thinking, backed up with a heavy dose of skepticism.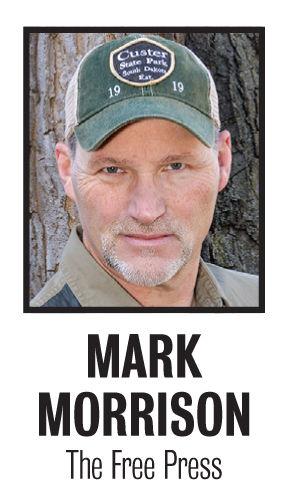 Recently, my pals and I have been discussing the DNR's recent waterfowl hunting regulation changes. Amendments to the waterfowling regulations include adding an early, five-day teal-only season, allowing hunters to take five Canada geese per day throughout the season, and extending shooting hours from the current 4 p.m. early season closing time to sunset.
On paper, an early teal season where hunters can take blue wing, green wing and even the rarely seen cinnamon teal seems reasonable. After all, teal are numerous in Minnesota and many other states have had early teal seasons for years.
Unfortunately, Minnesota isn't like North Dakota or Louisiana when it comes to quality duck habitat. From all the folks I've queried, I haven't received anyone with strong support for the measure.
The explanation is always the same: If an early teal shoot happens, they fear that pressure will move the little ducks out of Minnesota, leaving a void for traditional opening week when teal are at the top of bag limits.
They also believe that youth waterfowling weekend will be adversely effected as much of their take would be teal.
The DNR explains that teal from other states and Canada will fill in when ours have departed. That seems doubtful to many duck hunters, except for extreme western Minnesota which still sports teal-attracting prairie potholes.
The remainder of the state, including the Mankato area, does not.
It's not a stretch to conclude that North Dakota teal will head to habitat-rich South Dakota and Nebraska instead of Minnesota. While teal have a significant nesting presence in southern Minnesota, it remains to be seen if those numbers would be sufficient to add an early teal season.
If implemented, my hope is the DNR makes it a trial season and does careful study before making it permanent.
Conversely, I can find no one opposed to the goose hunting rule change that increases the bag from three to five.
After all, Canada geese populations have exploded. It seems impossible to drive by any wetland without spying couples of geese setting up nests. It doesn't matter if the wetlands are urban or rural, if it will support a pair of geese, the enterprising birds will use it.
Taking more geese may even make way for more ducks as increased harvests of the king-sized birds may free up vital habitat for myriad duck species.
Another proposed hunting change will allow hunters to hunt geese on water during the early season, which typically begins on Sept. 1. With some exceptions, the current rules allow geese to only be hunted on fields until regular waterfowl season opens.
Most folks have no trouble with this change, either, except that a few feel unique environments like Swan Lake and other critical habitat lakes should remain off limits to early, over-water goose hunting to preserve quality regular season hunting and allow early migrating non-game birds to pass through undisturbed.
Lastly, the DNR is recommending the current shooting hours be modified from 4 p.m. closing hour to sunset. Right now, during the first two weeks of duck season, shooting hours are a half-hour before legal sunrise to 4 p.m. This doesn't appear to be a controversial idea, but to some, it is.
A number of waterfowlers reason that getting rid of the early closing will not allow ducks respite from pressure resulting in premature departure of birds. For most hunters, the bulk of their take will be early morning, when ducks are most active.
Allowing ducks to loaf without harassment in evenings during the early part of the season would seem a logical method of keeping them around. Again, if implemented, it should be temporary and come with the caveat that if study shows detrimental effect on hunt quality, it can be reversed.
Avid duck hunters are all in agreement on one thing — what is desperately needed isn't new regulations, it's more habitat.
Waterfowl hunter and waterfowl harvest numbers have been falling since the 1970's. The reason? Declining duck numbers from lost habitat. It's that basic.
Unfortunately, that is a monumental hurdle that needs to be overcome. Even with declining duck hunter numbers, there still is not sufficient areas to support the hunter numbers as they are today.
Waterfowlers can be a suspicious lot. There are many that view the fresh waterfowl proposals as a vehicle to sell more licenses and maintain a bureaucratic status quo, while ignoring the gaping hole in quality habitat restoration.
Hunters can hope new regulations that go seamlessly, adding quality to duck hunts, get added permanently, while those that have adverse effect are pulled quickly after requisite study.
Mark Morrison is an avid hunter and fisherman who has been a freelance outdoors writer and photographer for more than 20 years. The Mankato resident since 1979 may be contacted at mercuryphotog@aol.com.