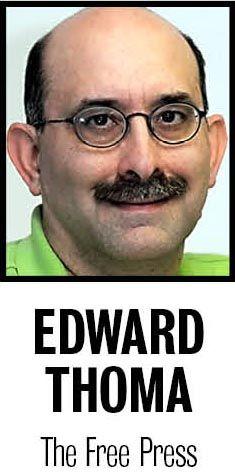 Tony La Russa isn't going to be fired as manager of the Chicago White Sox, for the same reasons that he has the job.
But as a Twins fan with a long-standing distaste for La Russa's belligerent bully persona, this is shaping up as a delicious summer of schadenfreude.
La Russa at this stage of his brilliant career has a constituency of one: owner Jerry Reinsdorf, whose single biggest regret in his decades of sports team ownership is allowing Hawk Harrelson to fire La Russa in 1986.
Harrelson's reign of error as general manager was a disaster for the Sox for reasons that go beyond La Russa's dismissal. But the moral Reinsdorf drew from that fiasco wasn't that putting a flaming ego of a broadcaster at the helm was a bad idea. It was: Don't let anybody mess with La Russa.
Now that La Russa is back, he's there as long as Reinsdorf is.
And so we have the spectacles of the past week to delight non-Sox fans:
• La Russa ordering an intentional walk with two strikes on the Dodgers' Trea Turner to get the platoon advantage against Max Muncy (who homered), then defensively implying that it was an obvious decision.
• The Sox cable outlet editing the whole sequence — on which the game turned — out of that night's rebroadcast "because of time constraints," a move that signaled that questioning La Russa was out of bounds.
• The home crowd derisively chanting "Fire Tony" (clap clap, clap-clap-clap) during a bullpen meltdown Saturday as the broadcasters fell silent to make sure the audience heard.
There were a lot of potential pitfalls to La Russa's return. The one I thought most likely — that he would instigate a clubhouse culture clash by insisting that a roster full of Blacks and Cubans behave like suburban white guys — has been avoided.
That in-game tactics would be an issue is a bit of a surprise.
Again: Reinsdorf isn't going to fire La Russa, and he won't let La Russa's nominal superiors drop the ax, either. The White Sox, and their disgruntled fans, are stuck with him. Clap clap, clap-clap-clap.
Now, there's a lot of season left, and the White Sox — expected to be World Series contenders — have the talent to turn this thing around. They entered Sunday six games behind the Twins with almost two-thirds of the season left; plenty of teams have made up more ground in less time than that.
But the problems are genuine. Some were apparent coming into the season, such as the lack of left-handed hitting.
Some are uncharacteristic of La Russa teams. He has always been willing to sacrifice defensive range for hitting, but he also always insisted that the routine plays be made. This White Sox team not only shows limited range, it has been sloppy afield.
Injuries? Sure, they've had some key players out. Everybody does. They don't have an entire starting rotation sidelined as the Twins do right now. Their system has been less capable of filling the gaps than Minnesota's.
The stadium chants suggest that La Russa, right or wrong, has become symbolic of the team's problems. As such, the longer he stays, the less likely the solutions, and the better for the Twins.
Edward Thoma is at ethoma@mankatofreepress.com. Twitter @bboutsider.