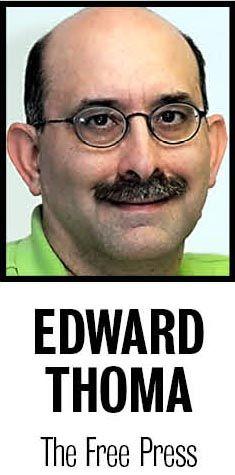 The Twins aren't going to catch Cleveland in what remains of the 2018 season. They won't make the playoffs.
But there's still stuff for the discerning to watch and monitor. The "non-meaningful" games of August and September provide the stage as Paul Molitor and the front office test, evaluate and, they hope, find a form for the future.
And that's particularly true in the bullpen, which was stripped at the end of July of three veterans who occupied key roles.
Fernando Rodney, the closer, was traded to Oakland.
Zach Duke, left-handed specialist, was shipped to Seattle.
Ryan Pressly, the preferred choice to get out of a middle-inning jam — we need a shorthand term for this vital job — was dealt to Houston.
Those three gave form to Molitor's relief corps. They gave it structure — and, with their presence, limited the opportunities of the rest of the bullpen.
The pen is now about three weeks into an open audition for 2019. The leading role (closer) is, at least in theory, available, although Trevor Hildenberger hasn't pitched in any other role since the Rodney trade and Molitor didn't try anybody else in a ninth-inning save situation until reporters started asking if Hildenberger was now the closer. 
On the basis that what Molitor does is more meaningful than what he says, consider Hildenberger the leader for the glory job. He throws strikes, is effective against lefties and righties (at least when he's not overly predictable with his change-up) and appears capable of pitching on consecutive days.
The significant drawback: He's been vulnerable to home runs.
The pecking order for the lefties is obvious: Gabriel Moya early, Taylor Rogers late. Rogers was, in the first half of 2017, Molitor's favored eighth-inning arm against lefties or righties, but he struggled late, presumably because of overuse. Moya should be able to share the burden more effectively than 2017's second lefty, Buddy Boshers, did.
The competition is a bit more unsettled among the righties. Ideally, Molitor would like a set closer (presumably Hildenberger); a righty to be the primary set-up guy (with some role sharing with Rogers depending on matchups); and a power arm to get out of jams in the sixth and seventh innings. 
That last was Pressly's role, and it is a stealth job. Those mid-inning crisis at-bats can be game defining. Trevor May, Matt Magill and maybe even Oliver Drake all appear to be candidates.
May is probably hampered by last year's Tommy John surgery; he has yet to pitch on consecutive days.
Drake has allowed just one hit in five outings since joining the Twins, but he's also walked three hitters. Good stuff, uncertain control — it's difficult to see that profile playing into a high leverage role.
Magill spent much of the season as a long man and is only now breaking into some leverage innings. 
Another name to keep in mind is Addison Reed. 2018 has been the veteran's worst season, with an ERA in the mid 4s and his first trip to the disabled list. He hasn't pitched with any frequency since coming off the DL. But he has another year to run on his contract. As matters stand, he fills a roster spot without filling a useful role. Will it be different in 2019?
Reed is a cautionary lesson about buying "proven" relievers in free agency. Better to grow your own to to import them. 
And that's what these last two months are about for the Twins.