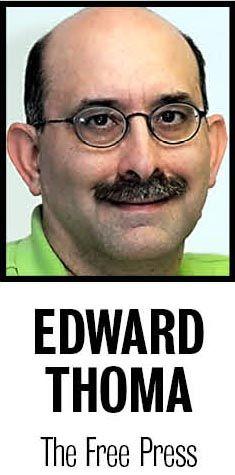 He was the Paul Bunyan of fastballs, with one important distinction:
Bunyan (like his cowboy counterpart, Pecos Bill) was always understood to be fictional, the vehicle for tall tales. Steve Dalkowski was a real person, a small lefthanded pitcher whose fastball and flaws were larger than life.
For decades, it has been a given among the oldtimers: Nobody ever threw faster than Dalkowski.
And nobody was wilder, either.
Dalkowski died last week, an 80-year-old who lived for years with alcoholic dementia. The men who played with and against him are fading away as well, and with them goes the eyewitness testimony of a talent never to be corralled and effective.
We live in an era in which we can quantify pretty much everything that happens on a professional baseball field. Statcast and Trackman and other high-tech systems can specify not only a pitch's speed but its precise release point, how many times it rotated on its way to the plate and how much it moved off a straight line.
All these facts crowd out the opportunity to create legends.
This is, emphatically, not the case with Dalkowski's era. He leaves behind legend and an incomplete minor league statistical record.
Facts: In his debut season, he pitched 62 innings, with 121 strikeouts, 129 walks and 39 wild pitches. We don't have full records from the next two years, but three years later, he worked 170 innings. Struck out 262, walked 262.
Pity all those minor-leaguers taking their lives in their hands in the poor lights of those low-level leagues. Pity his teammates standing around while he walked the ballpark.
Legend: Ted Williams heard of this kid who threw harder than anybody. The Boston star showed up at Orioles camp and watched Dalkowski throw batting practice, then stepped into the box himself.
Dalkowski threw one pitch to the greatest hitting eye ever, a fastball up and in. And a terrified Williams walked away, saying he never saw it and vowing never to face Dalkowski again.
Legend: Ron Shelton, who wrote and directed the movie "Bull Durham," based Nuke LaLoosh on Dalkowski. But he toned it down. After Nuke's professional debut, Shelton has the manager and coach talk: "He walked 18." "New league record." "Struck out 18." "Another new league record."
Fact: Dalkowski once walked 18 in a game. But he struck out 24. (What might his pitch count have been?)
The men who saw him — including the likes of managerial legends Earl Weaver and Davy Johnson — saw him heave pitches into press boxes, bean mascots, and throw balls through wooden walls. Catchers, fearful of broken bones, would stuff a steak into their gloves for extra padding.
Dalkowski, the legend has it, was finally learning to throttle back on his velocity and throw enough strikes to be effective when he blew out his shoulder on a bunt play in a spring training game. He never got to unleash his powerful fastball in the majors.
And when the arm went, so did everything else. He wound up an itinerant farm laborer, drinking his pay, until his sister found him, brought him back home to Connecticut and got him into an extended care facility.
How fast did he throw? Scouts back then didn't have radar guns, but once the tool came into use, they quickly learned to estimate velocity by eye and confirm it with the radar. The oldtimers claimed Dalkowski threw at velocities of 110 or higher — speeds that experts in biomechanics say are impossible for a human arm to achieve.
Fact or legend? Well, the legend is far more fun than his reality.
Edward Thoma is at ethoma@mankatofreepress.com. Twitter: @bboutsider.