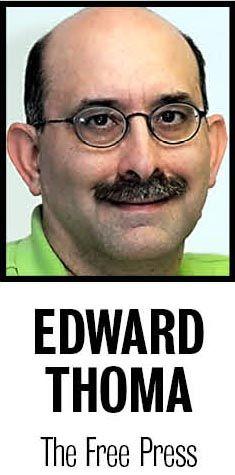 Great teams begin with great talent.
Byron Buxton and Miguel Sano were expected to play that "great talent" role by now for the Minnesota Twins. Supplemented with aging franchise icon Joe Mauer, veteran second baseman Brian Dozier and young contemporaries Max Kepler, Eddie Rosario and Jorge Polanco, Buxton and Sano were supposed to be the foundation pieces of the lineup.
Today the Twins can't be sure that will ever happen. They do know they have no realistic alternative.
Rosario has turned into a good, perhaps very good, player. Kepler has yet to reach that level. Polanco missed the first 80 games of the season after a PED suspension, and it is not obvious that he belongs at shortstop over the long haul. And Mauer and Dozier (and for that matter Eduardo Escobar) are free agents after the season.
If Buxton and Sano aren't going to be the stars they were expected to be, the Twins are years away from being legitimate contenders, especially in an American League that has at least three teams that appear set to win 100-plus games for a few years.
Astros, Red Sox, Yankees — they're not only great teams now, they each have a core of young stars. The Twins don't have anybody with the combination of success and youth of Carlos Correa, Mookie Betts or Aaron Judge.
The next set of high-ceiling position players in Minnesota organization are in A ball (Royce Lewis, maybe Alex Kirilloff) or lower. It's Buck and Sano, or it's the abyss.
We've seen flashes of their projected greatness. Last season, Sano went to the All-Star Game and Buxton was named the best defensive player in baseball. 
But both have been unable to stay in the lineup, and neither hit productively this year before they were shipped back to the minors.
From afar, the greater concern should be Sano. Buxton is in the minors in search of a hitting approach that will work for him. Sano's demotion is, from all appearances, about far more than that. It's about rebooting his entire lifestyle.
There was a telling phrase in a piece last week by the Star Tribune's Joe Christensen on the Twins' Buxton-Sano dilemma: Sano's instructions on his demotion included an order to "work on being a better teammate." That sounds like code for: "Stop being a self-centered jerk."
Sano has reportedly shed about 20 pounds since being shipped to the team's Florida complex. That's well and good, but the key question is whether he has established habits that will allow him to control his weight.
The Twins' approach to Buxton and Sano feels like boom or bust, but they have to aim for the big payoff with these two. Nothing less will allow them to compete.