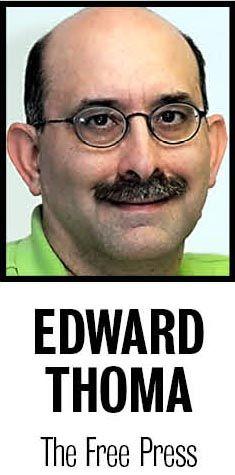 What happens to a tower if the foundation is ripped out from under it?
I don't think you need to be a structural engineer to know that it becomes a heap of rubble.
And that is the direction professional baseball is taking right now.
Major League Baseball — the penthouse at the peak of our metaphorical tower — is intent on ripping out much of the minor leagues, and last week put a significant squeeze on the entry of amateur players into the professional ranks.
MLB's dubious plan to eradicate about a fourth of the affiliated minors, effective in 2021, drew considerable political blowback this winter. But then the coronavirus pandemic struck. Saving their local minor league baseball teams faded from the consciousness of much of Congress.
And even beyond that, it seems likely that many minor league teams simply cannot survive financially without fans atttending games. We're about a fourth of the way through a full minor league schedule, and nobody's played a game yet, and nobody is about to.
The virus may have made irrelevant what Rob Manfred and his minons planned to do the minors. But certainly MLB isn't going to lift a finger to save MiLB.
Then there's the revamped draft. MLB announced this week that it will cut the draft back to five rounds and cap bonuses for undrafted players at $20,000. A lot of players who would normally have entered pro ball will, and probably should, find something else to do.
Slashing the minors and actively discouraging talent from entering the professional ranks is short-sighted. It will, I'm sure, cut immediate expenses, but it does so by damaging the future.
Nobody in baseball is taking in revenue right now. Many, probably most, major league operations are well capitalized, but there are a few that aren't — and most of them, to their credit, have committed to pay their non-uniformed employees as the game's shutdown drags on. So they have ongoing expenses with no revenue, and that's not sustainable.
As that shutdown continues, as a minor-league season in 2020 becomes ever less likely, there may be nothing for a player drafted in the 20th round to do this summer anyway.
So maybe the severe cutback of the draft is intended to be a one-time thing. But I doubt it. Part of the rationale for the "Houston plan" — the proposal to cut 42 affiliates — is that player development is inefficient, that the traditional farm system requires too many non-prospects whose function is to fill out a team so the real prospects can play.
None of these developments contradict my thesis that Manfred's short-term focus is to the detriment of the game.
Edward Thoma can be reached at ethoma@mankatofreepress.com. Twitter: @bboutsider.