MANKATO -- It's an understatement to say this is a big weekend at the local BMX track.
After hosting a full slate of races on Wednesday, the Mankato BMX program will be at it again tonight with a double-points race.
On Saturday, the track will host one of the prestigious Gold Cup Series races, which will include riders from across a seven-state area. The weekend culminates Sunday with a state-qualifying race, which will likely have the most competitors of all three events.
"It's definitely going to be a hectic weekend," said Paul Welckle, a BMX board member and co-operator with Jim Klein of the local track located on Industrial Road. "It takes a lot of volunteers. I think we're only one of three Minnesota tracks to host a Gold Cup race this year."
Welckle said Mankato won the bid to host a Gold Cup mostly because, if you'll excuse the pun, its track record.
"We've show in the past that we can host these bigger events," he said. "We have a good-sized facility that has been well-maintained so I'm sure that factored into their decision."
Friday's double-points races is just that. It's exactly like a weekly Wednesday night race, but the point values are double so it will likely draw more competitors than usual.
The Gold Cup Series is more of a regional race where riders try to accumulate enough points to advance to the national Gold Cup finals in Illinois.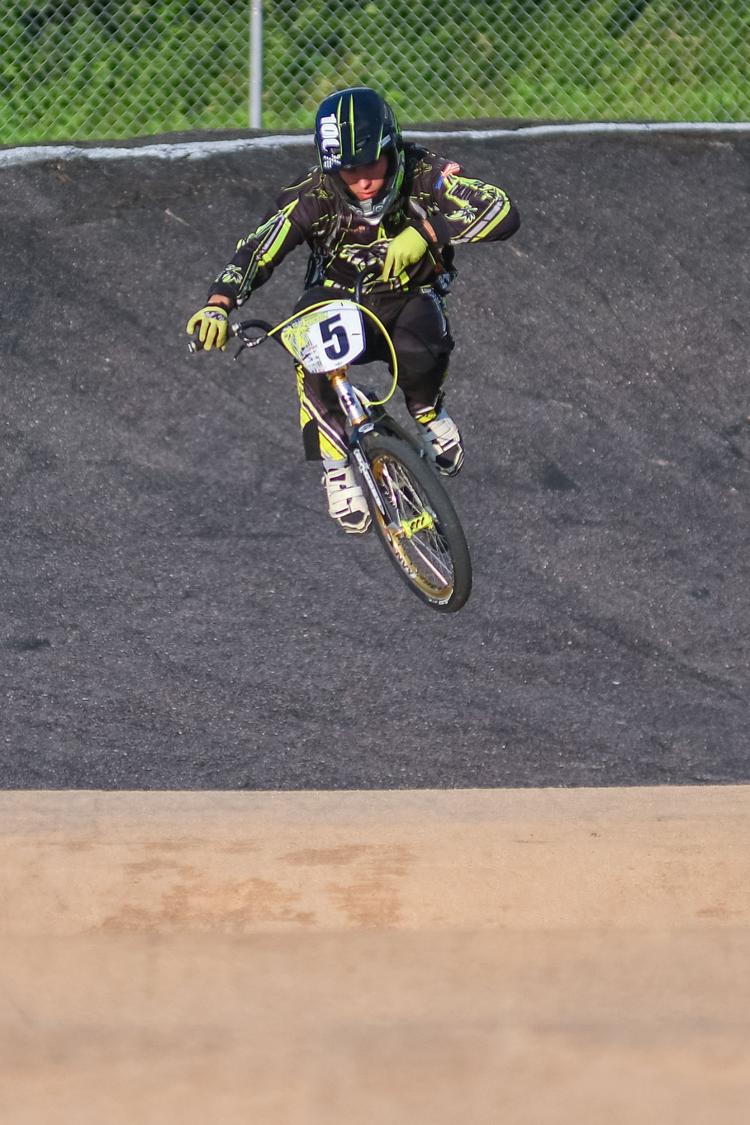 At Sunday's state qualifier, racers try go go fast enough to advance to the state meet in October in Isanti.
"Sunday's race will likely draw the largest number of entrants," said Cody Spiess, a former Mankato BMX track operator who still competes along with his kids and volunteers on a regular basis.
"We're completely non-profit," Spiess said. "None of us earn a dime working these events. Whatever money we make in entry fees we either donate and put back into the facility."   
Spiess said the local track features racers as young as 1 and as old as 63. 
"It's a true family sport," he said. "There are age-groups and skill levels for everyone."
Welckle said the entry fees and donations from area businesses are what has enabled the facility to not only thrive but make much-needed upgrades.
An asphalt runway leading up to the starting gate was added a couple of years ago and some new lights were installed this season. The lights allow Wednesday-night races to last longer, giving competitors who have conflicts on other days more opportunity to score points.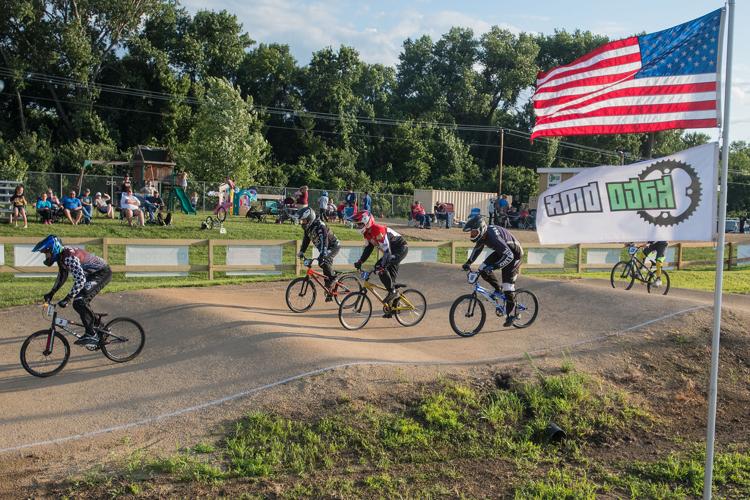 "A lot of families make a whole weekend out of it," Welckle said. "They'll come out early Friday, set up their campers and stick around all three days. The families really get to know each other."
For more information on Mankato Area BMX, call 507-514-0132.
Jim Rueda is The Free Press Sports Editor. Follow him on twitter @JimRueda